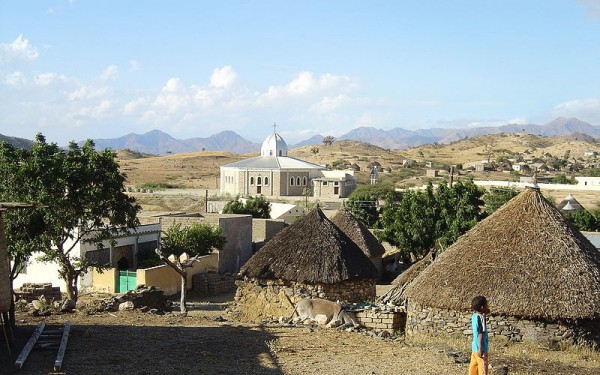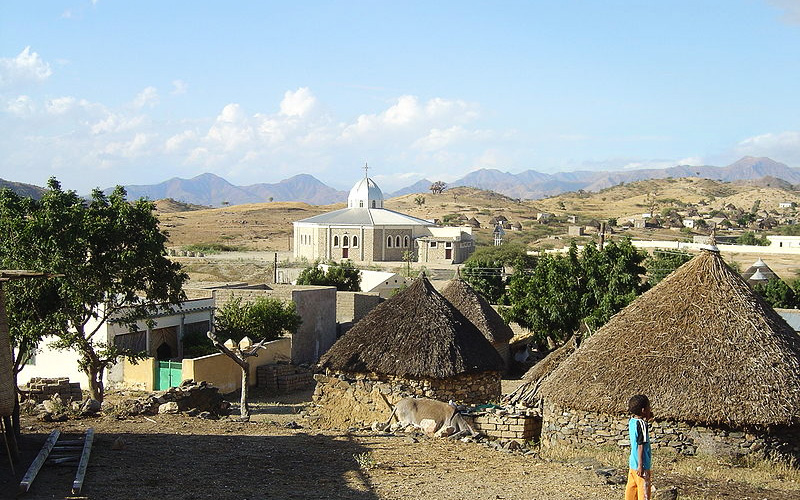 Think Emeril Lagasse knows how to "kick it up a notch?" Check out the food of Eritrea, nestled on the northeastern side of Africa. This hot, dry land holds claim to spicy, deeply seasoned foods very similar to its neighbor, Ethiopia.
Eritreans kick it up with berberé [Recipe] – a spice blend made with loads of chili powder, cumin, fenukgreek, cinnamon and half a dozen other spices. Rather than vigorously dusting it on top of the food and shouting "bam!", the people stir spoonful after spoonful into their meals. If you use as much as a local… well, expect tears. Berberé amps up nearly all dishes, including stewed chicken, lamb, and beef. Even more common than all that meat? Spicy lentils [Recipe] and chickpeas. (Side note – while they have a lengthy shoreline, most fish is exported for consumption)
Regardless of what you put berberé on, know this: it will make you sweat.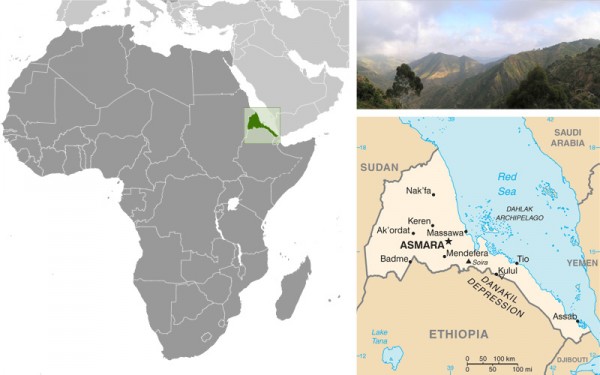 Finger food, anyone?
In Eritrea, plates are covered up – blanketed – by the mighty injera, a giant pocked flatbread/pancake made with teff flour [Recipe]. Sour from rising for days, this flatbread becomes an unusual "plate."  Diners spoon thick stews onto the injera, then tear off outer pieces to scoop up the food, without silverware. Fun!
Take a break from all the heat by cozying up to something sweet. Go for fruit, yogurt, or breads, like hembesha – a rich celebration bread made with eggs, butter, raisins, sugar, and seasoned with cumin and sometimes cardamom [Recipe]. Don't feel like cooking? Simply end the meal with super sweet tea or coffee.
Photos: Hansueli Krapf Tivedshambo, CIA World Factbook.