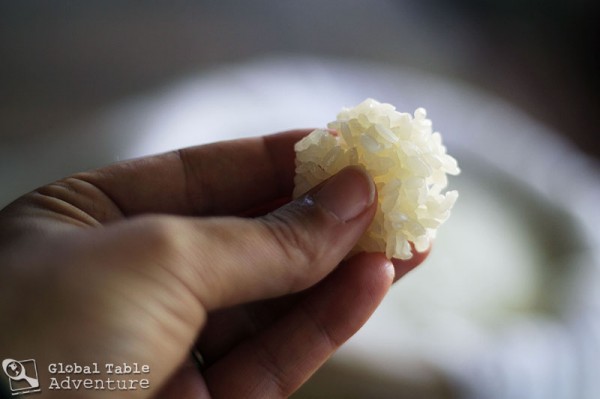 I used to think rice was a boring, safe choice, back before this Adventure. Then there was Persian Sour Cherry Rice. I died. Rice cooked in banana leaf tubes, called Longton. Lovely. Rainbow Rice. I smile on the inside and outside. Kushary – mixed with noodles, spaghetti and lentils. What? Coca Cola Rice. Who? Bottom line – rice is epic the world around. We've done a half ton of cool rice dishes on this Adventure. It goes on and on, and on, and on – no need to ever be bored with rice again.
Which brings us to today's recipe from Laos – sticky, sticky rice, a.k.a. glutinous rice. Another win. Another smile for your face. Sticky rice is a staple in Laos. The good little grains pinch together into little balls, perfect for dipping into sauces like jeow. Another finger food for the win.
Traditionally one would use a special basket to steam the rice, but I found a bamboo steamer lined with cheesecloth works very well.
Makes 4 cups
Ingredients:
2 cups glutinous rice (also known as sticky and sweet rice)
water
Method:
The method for sticky rice is almost the same no matter who you ask. Easy.
First, rinse the rice well, about 4 times. Then soak in cool water overnight. Make sure to cover the rice by a few inches of water.
Drain.
You'll find the rice has doubled in size.
Bring water to boil in a wide pot or skillet (whatever you plan to use for the steamer).
Line bamboo steamer with thin cotton cloth or cheesecloth
Add the soaked, drained rice.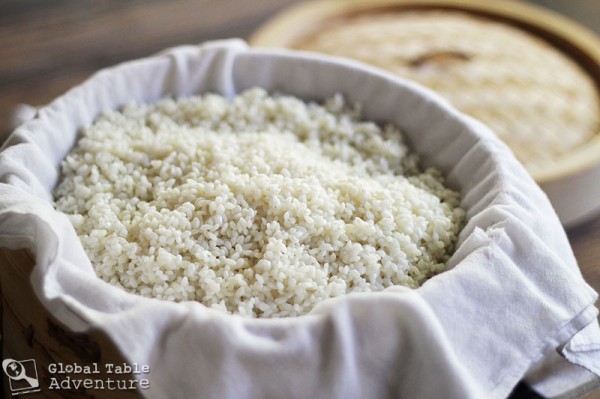 Steam vigorously for 20-25 minutes until rice is tender. Meanwhile, read a good book. Preferably one with happy pictures.
When the rice is done it will be tender and sticky, but not mushy.
Eat with your fingers, starting at the edge of the steamer and working your way around and towards the center. (The rice at the center is reserved for elders and honored guests).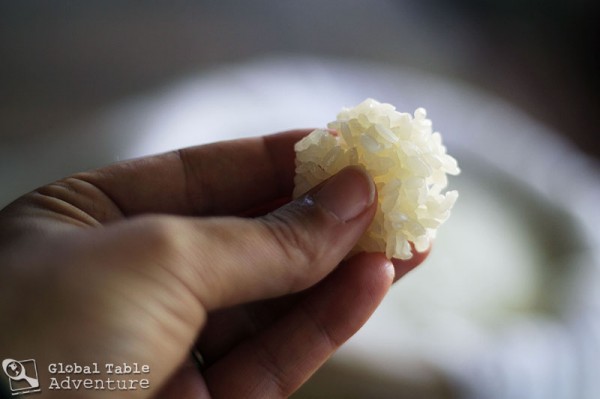 Enjoy with a smile.
A sticky, sticky smile.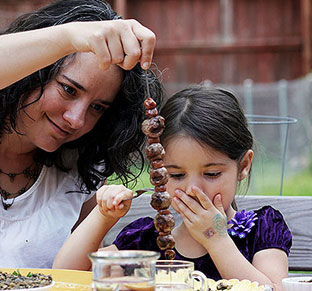 Hungry for more?
Be notified when National Geographic releases my memoir.
Simply fill in your details below.