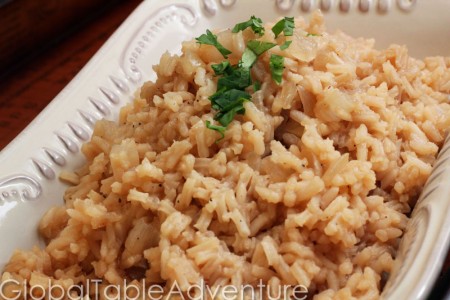 Serves 2-4
Ahhh… nothing like a nice glass of cola. But what about in rice? The slightly sweet taste will leave you begging for more, especially when served with spicy food (as is common in Colombia).
Ingredients:
olive oil
1 small onion, chopped
1 cup rice
1 cup broth or water
1 cup cola
salt
pepper
Method:
Add a little oil to a small pot. Olive oil makes the world go round. Heat over medium and add chopped onion.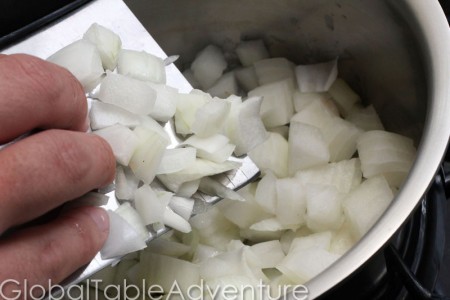 Stir and cook for about five minutes. Once they are soft and starting to turn golden, add rice. Stir and cook another few minutes, until rice is hot.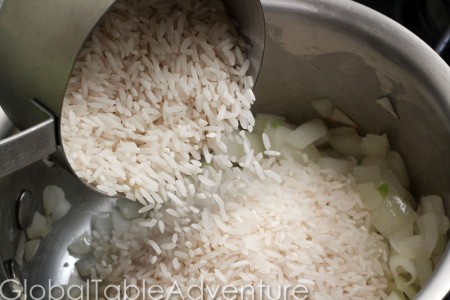 Add stock… (or water)…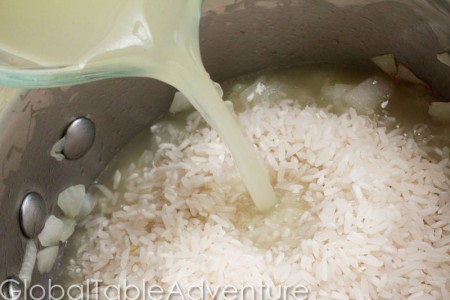 And some cola. Beware the fizzies. Mmm. Drink the leftovers. Or use it to make a Brazilian Mocha Cola!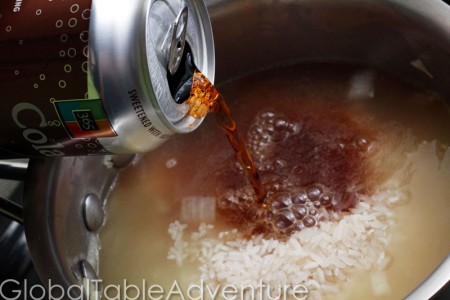 Add salt and pepper. Um. I totally added way too much pepper. This rice had bite!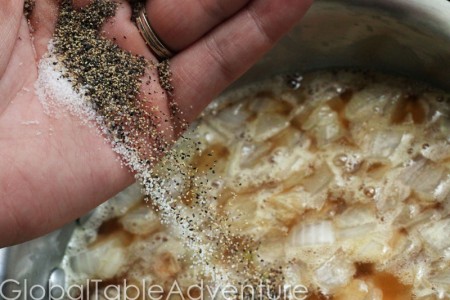 Bring to a boil. Cover and reduce to a simmer. Cook for about 16 minutes. Turn off heat and eat – OR, if you want the best rice ever, follow the next few steps: let rice sit a few extra minutes, covered. Remove lid and let sit about five more minutes, then fluff with a fork. Serve hot.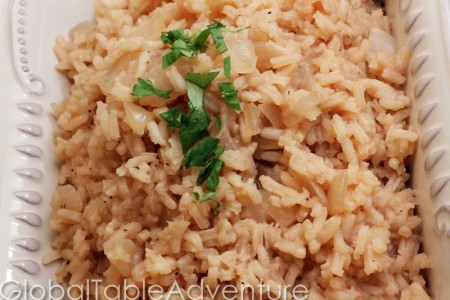 We added a little chopped cilantro to ours… mmm, yummy!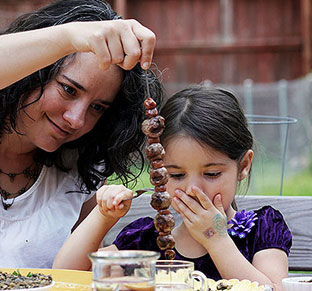 Hungry for more?
Be notified when National Geographic releases my memoir.
Simply fill in your details below.