It took me a few tries to figure out what Jeow means.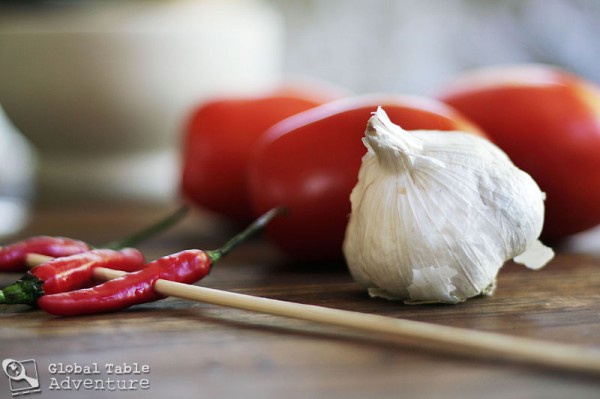 Turns out Jeow is a lot of things, but mainly any sort of dipping sauce, typically made with char-grilled veggies. Sometimes spicy. Sometimes not.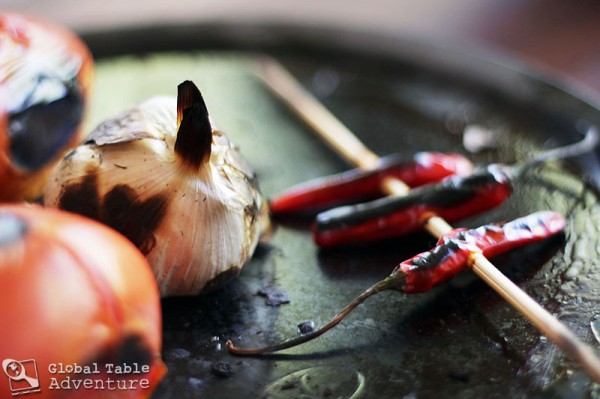 Always delicious.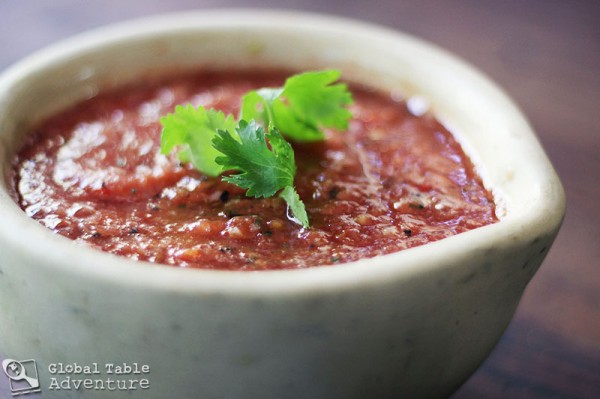 It could be vegetarian or it could be made with crushed beetles.  Or anything in between.
I'll skip to the chase: my version is beetle free.
Phew.
And it's also really easy.
Recipe for a Simple Jeow
3 tomatoes
3 Thai bird chilies
1 head garlic
pinch of cilantro
And, if you're not vegan, add several shakes of fish sauce.
Method:
Roast tomatoes, chilies, and garlic over a campfire, on a grill, in a comal  (flat pan available at Latino markets) over medium heat or in the oven until blackened and soft. Be sure to continually turn the garlic so it cooks evenly.
Peel and puree  wit cilantro, fish sauce and salt.
That's it! Enjoy…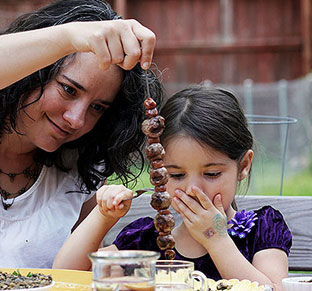 Hungry for more?
Be notified when National Geographic releases my memoir.
Simply fill in your details below.