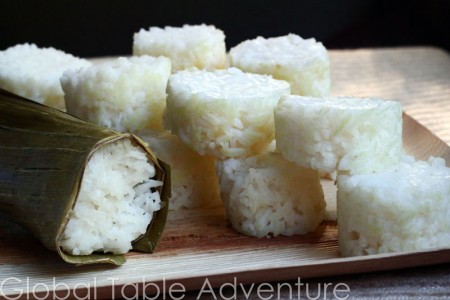 The people of Brunei are brilliant. I've got proof – the lontong. This compact, slightly perfumed packet of white rice, stuffed inside a banana leaf, is portable, sliceable, flavorful, and affordable. Oh, and cutting the rice logs up into neat coins makes for easy portion control.
Well. Ok. I'll be honest. The coins just make it easier to pop a hundred million of them into my mouth. Yum.
Lontong represents everything I love about food around the world. While we share similar staples – rice, potato, pasta, beans – it is the seasoning and the preparation which gives each country a unique spin.
In the case of lontong, banana leaves infuse long grain rice with an earthy, grassy flavor. The result is mild "other-worldliness" – and insane, instantaneous addiction. I totally get why lontong is adored throughout Indonesia.
Kids will love the novelty of this savory treat with curry and soups. Serve at room temperature or chilled.
http://www.youtube.com/watch?v=jS-QJEwXxDQ
httpv://www.youtube.com/watch?v=jS-QJEwXxDQ
Ingredients:
2 cups white long grain rice
4 cups water (or 2 cups water and 2 cups coconut milk)
salt
pepper
banana leaves
toothpicks
NOTE: Banana leaves are available at Latino and Asian grocers – either in the produce or frozen food section.
Method:
1. Add rice, water, salt, and pepper to a pot and bring to a boil. Reduce heat, cover and simmer for about 15 minutes. Remove from heat, uncover and let cool slightly.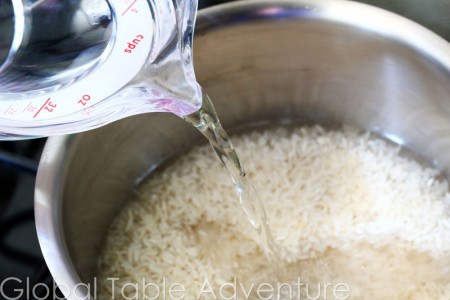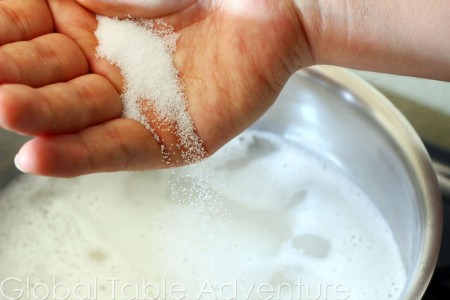 2. Roll banana leaves around a tube (an empty paper towel roll works perfectly) and secure end with a toothpick. Make them no taller than your pot. You can adjust the height by leaving more – or less – hanging off the end of the tube.
NOTE: There are two edges to a banana leaf – a tough edge with a light colored band and a soft end. You need to fold the soft end, so leave that hanging off the roll.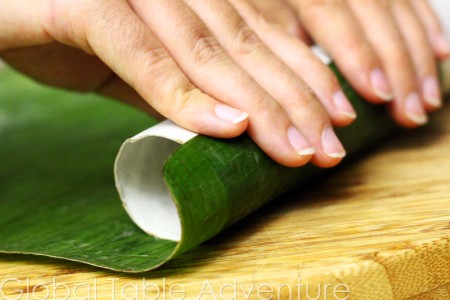 It's easy as one…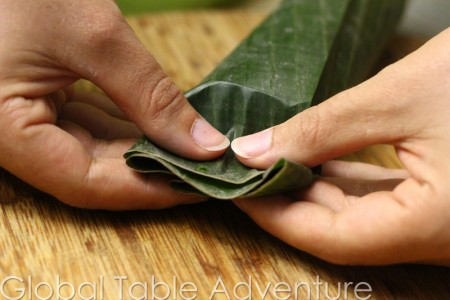 two…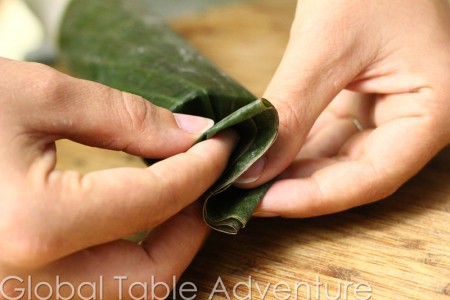 three…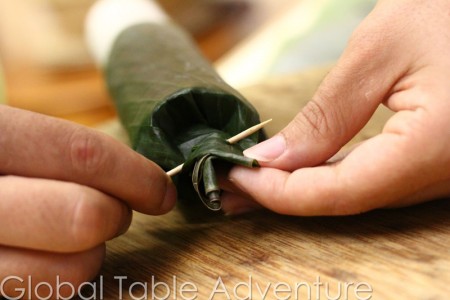 Next, stuff banana leaves with rice mixture, tamping it in to make a nice firm roll.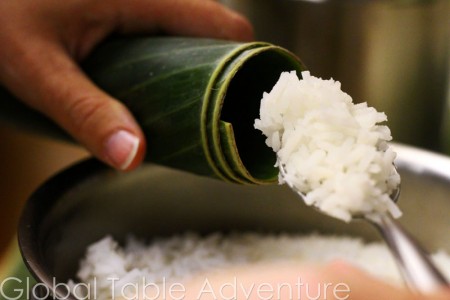 3. Steam, with toothpick end down, in a tall pot for about 2 hours.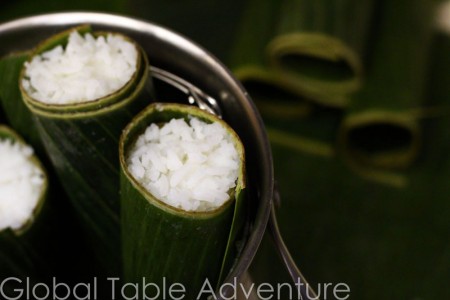 The banana leaves will turn a brownish green.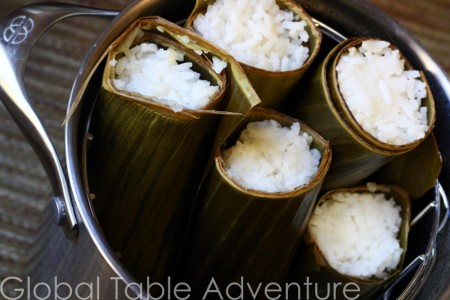 4. Let cool and unwrap. Slice into discs and serve at room temperature or cold.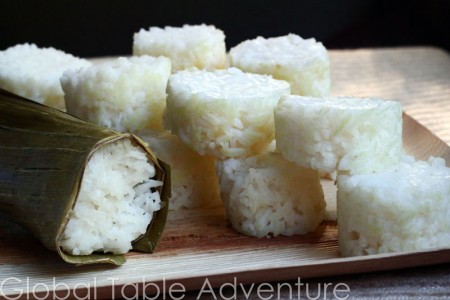 Look. Lontong. Calling your name… with some lovely Sayur Lodeh (shrimp and vegetable curry).
Do you want some?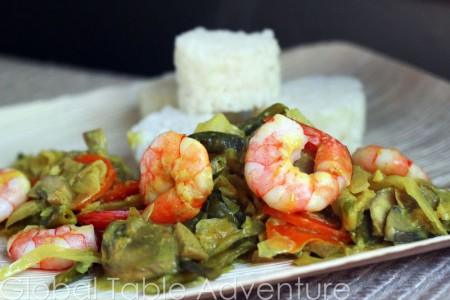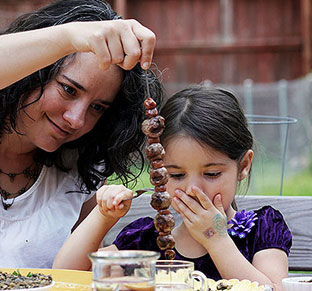 Hungry for more?
Be notified when National Geographic releases my memoir.
Simply fill in your details below.