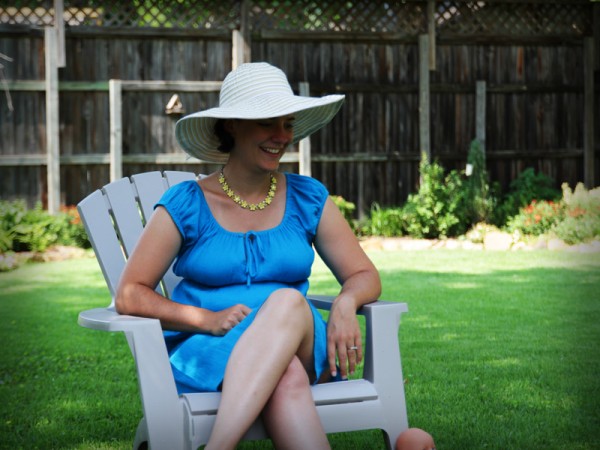 THE SCENE
I threw my head back and stared at the ceiling.
"Seriously?" I muttered.
With an irritated flick, I tossed the latest item on top of the quickly growing mound of clothing. Just like all the others, this – my favorite baby blue dress – was smattered with dark, oily grease stains.
The sad truth had made itself apparent: I cannot be trusted apronless around salad dressing, cooking oil, or butter. Before I knew it, what started off as an innocent attempt to get dressed, quickly disintegrated into rummaging to find even one single top that was spatter-free. Then, I got so fed up with the situation that I took it to the next level of neurosis, and began on an all-out closet cleaning.
As in: all out.
Only things I loved made it back in. The rest ended up in one of two monstrous piles.
Pile A was dedicated to these dirty looking grease-wrecks (destined for spot scrubbing with bar soap), and Pile B was dedicated to clothes I was ready to donate.
I was manic in my determination.
Too small. Too big. Stupid. Itchy. Worn out. Ugly.
Why did I have these things. Was I holding on to a memory? A future that would never be?
Too late. Too bad. Out. Out. Out.
Two giant trashbags were almost full, ready for a trip to the local thrift.
In less than an hour, I had more hangers dangling empty than that time in college when I waited three weeks to do laundry.
It felt good.
Not much was left, but what was left was loved. Comfortable. Me.
Not the me I wanted to be. Not the me I once was. Me right now.
Ava and I spent the rest of the afternoon applying bar soap to my greased up clothes. We used paintbrushes, swirling them around over the spots until foaming soapy froth built up. She absolutely loved it.
Eventually, when the sunlight dropped low enough to dip into the bedroom, right into my eyes, the spell broke.
My stomach growled and I looked at the clock. Time to make dinner.  I'd whip up a batch of Nasi Goreng – Indonesian Fried Rice. Sure it was breakfast food, but it just sounded perfect for a hungry, cleansed soul. So, I heated up the pan until the oil shimmered and tested it with a few little drops of water.
Splash. Burn. Splatter.
I didn't even need to look down to know it. My shirt was splattered with grease.
Another one for Pile A.
THE FOOD
Indonesian Fried Rice with Cow's Eyes (Nasi Goreng) [recipe]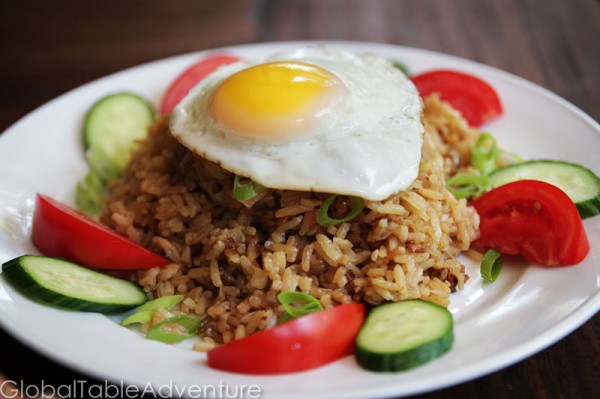 What I liked most about this dish:
I expected this dish to be complex. Difficult. Full of strange ingredients. It was none of these things. Instead I experienced the best fried rice I've ever had, in a matter of just a few minutes. 'The contrast of textures and flavors is also fun – between the soft rice, bright green onions, moist tomatoes, and crunchy cucumbers. Brilliant. Keith loved, loved, loved this. When he was done with his portion, he even tried to sneak a bit from Ava's plate.
What I liked least about this dish:
Not much. Next time I'll add chili peppers, to try a spicy version.
Indonesian Beef Satay [recipe]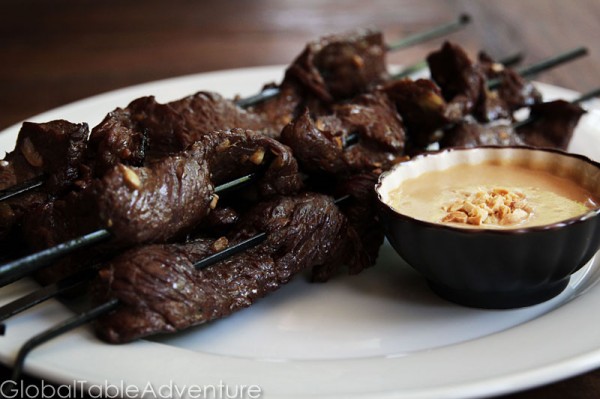 What I liked most about this dish:
Now I can have restaurant quality satay at home. I couldn't believe how easy the dish was to throw together and particularly loved that it forgave me when I forgot about it in the fridge for much longer than a day. I think the flavor is at it's best around 12 hours. Mr Picky ate a half pound of it in 4 minutes and 38 seconds. Or something like that. He's a big fan.
What I liked least about this dish:
Nothing. While it might be a little sweet for some, it was perfect for my taste buds (and can be adjusted with more or less kecap manis). I want to try this marinate on chicken, too.
Gado Gado [recipe]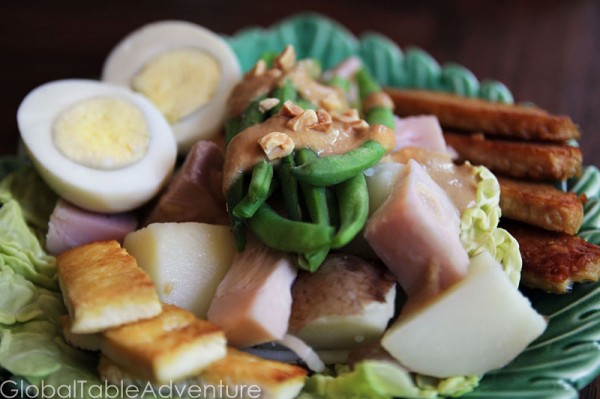 What I liked most about this dish:
Having my veggies room temperature (or chilled) with peanut sauce turned out to be a fun, healthy, vegetarian dinner. I particularly liked the jackfruit, an ingredient I've never had before whose flavor reminds me of heart of palm. Mr. Picky ate all his tofu and tempeh which was, in short, a miracle.
What I liked least about this dish:
Next time I'll make potatoes and green beans for dinner one night and serve the left overs in gado gado the next night. That way I won't have as much to do – it'll practically make itself!
Indonesian Peanut Sauce [recipe]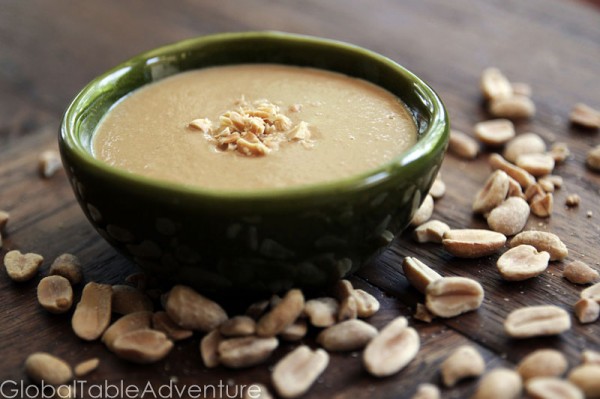 What I liked most about this dish:
This is not your run-of-the-mill peanut sauce. The flavor is incredibly complex and refreshing. The mild heat from the chilis (which you can make even hotter if you'd like), adds to the flavor experience of the satay and the gado gado.
What I liked least about this dish:
Nothing. If you'd prefer a chunky sauce, feel free to blend the peanuts with the water and then stir together with the shallot mixture. Alternately, you could make it as is, but stir in some extra crushed/chopped peanuts. Whatever you do, just be sure to try it!
Ava's Corner