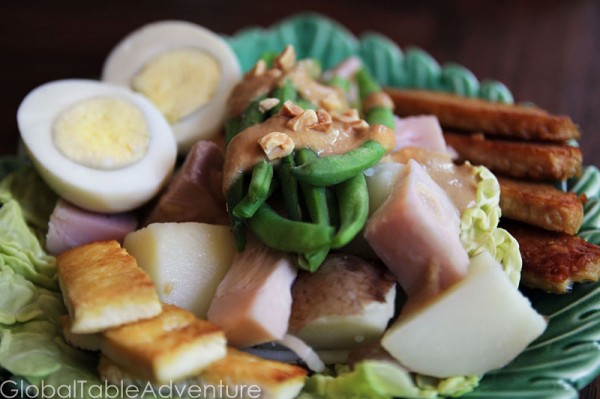 Nope.
That would be weird.
No, this is peanut sauce, the perfect complement to Gado Gado.
And what is Gado Gado, you ask?
The coolest way to stay cool in Indonesia.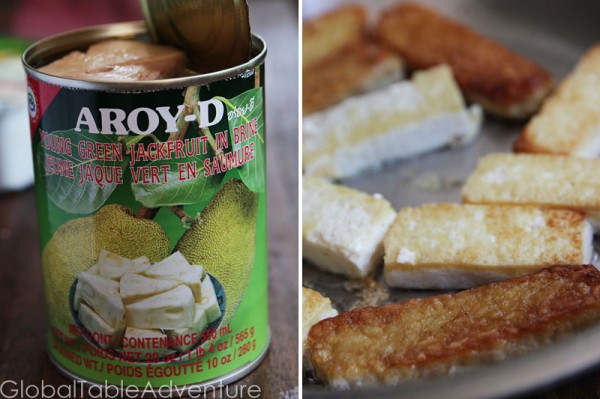 Made from an assortment of tofu, tempeh, young jack fruit, cooled boiled potatoes, eggs, and green beans, Gado Gado is a dream-come-true for those of us who like to use leftovers. Of course, to keep things fresh and crunchy, most Gado Gado salads also add a blast of cabbage and sprouts.
If that sounds too healthy, no worries. While I went light on the peanut sauce, I've read that many salads are swimming in the stuff.
I got the same effect by dipping each bite until totally coated in peanut sauce.
It was brilliant.
What are we waiting for?
Let's hit up a floating market and make some Gado Gado.
Ingredients for 2-4
2 handfuls green beans, steamed and cooled
4 small red potatoes, boiled, cooled, and quartered
4 eggs, hard-boiled, cooled, and halved
1/2 package tempeh, pan fried in oil
8 oz tofu, pan fried in oil
1 can young jack fruit, sliced in bite-sized chunks
handful bean sprouts
cabbage, to taste
As for the Peanut Sauce? That recipe will be up tomorrow.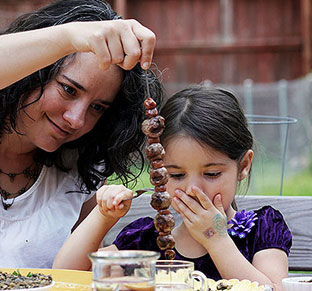 Hungry for more?
Be notified when National Geographic releases my memoir.
Simply fill in your details below.