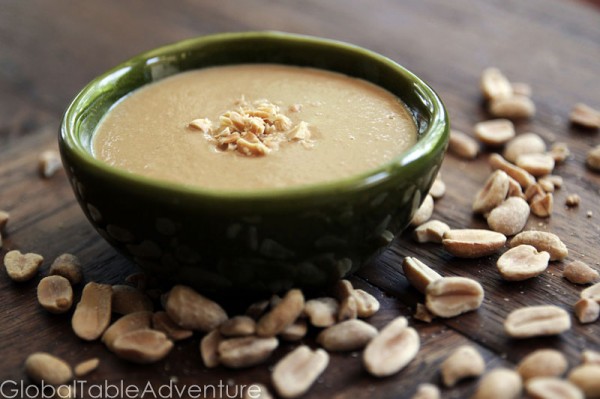 Makes 2 1/2 cups
I've discovered the secret to a happy belly.
Indonesian Peanut Sauce.
This is not just any peanut sauce. This is the kind of peanut sauce that leaves you wondering. Hoping. Dreaming. Wishing for more. This sauce is complex. Interesting. Mysterious – full of wonderful flavors you can't quite identify.
Flavors that'll make you nibble and nibble – until, eventually, you give up trying to figure everything out all the time and simply enjoy.
NOTE: Vegetarians and vegans can also enjoy this sauce by simply leaving out the shrimp paste.
Ingredients:
1 Tbsp peanut or vegetable oil
1 candle nut*, grated
1 large shallot, chopped
2 cloves garlic, chopped
chili pepper (to taste), seeded
1 tsp shrimp paste (sweet or hot)*, optional
5.5 oz can of coconut milk
1 tsp ground coriander
1 cup roasted peanuts
2/3 cup water
salt
Season with:
2 Tbsp kecap manis*
1-2 limes juiced
*available at most Asian markets.
Method:
There are so many ways to make this peanut sauce. Your best bet is to pull up a chair and have a chat with a few locals. Learn from them. Laugh with them.
The chair is optional.
When you've learned all you can and you're ready to get started, grab your ingredients and dance a little Indonesian dance.
When you're good and tired out, grate the candle nut into candle nut snow. Fluffy. Pretty. Candle nuts used to be used to make candles. They also add a creamy texture to sauces and curries.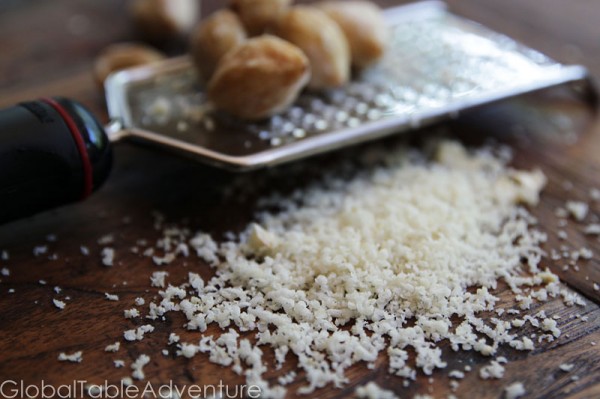 Now, let's build that mysterious flavor. First, saute the shallots in peanut oil with the garlic and chili pepper until browning and fragrant. I used half a serrano. Once the shallot mixture softens and begins to brown, stir in the ground coriander, candle nut, and shrimp paste, if using it. Cook about 30 seconds, or until the house smells so good you can hardly stand it.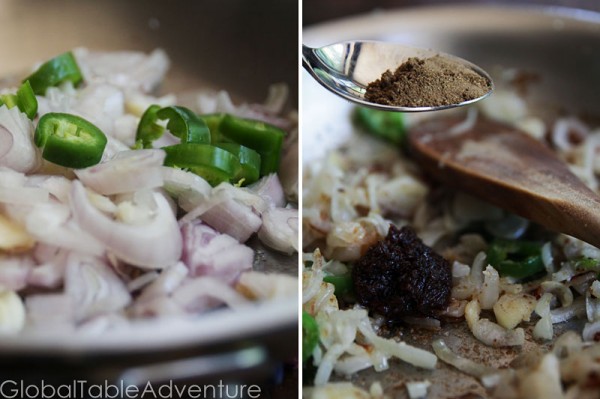 Deglaze with the water (Stir to get all the browned bits off the pan and into the sauce. That's where all the flavor is).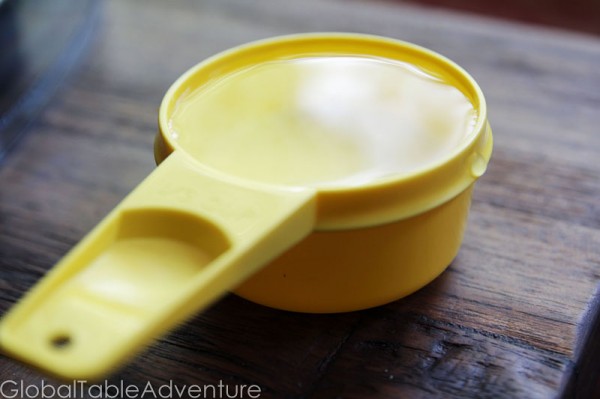 Next, add the mixture to your blender. Pour on the coconut milk and the kecap manis.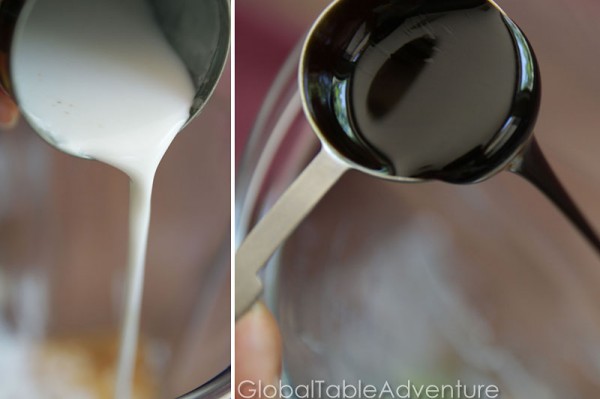 Squeeze on the lime juice. I used the juice of 1 whole lime, but you might want more or less.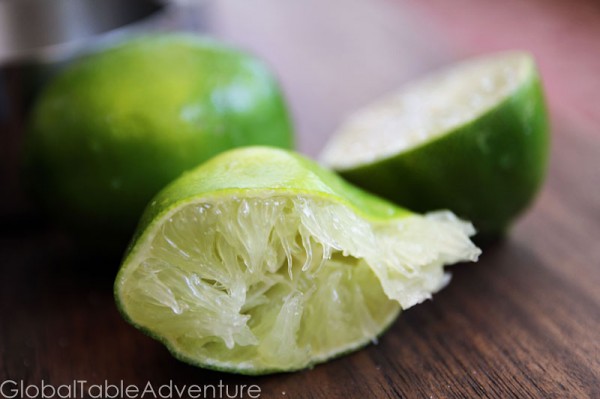 Add the peanuts and blend away! (Speaking of which, do you see the blender box?)
Fun!
You're done when a creamy, smooth sauce forms. You can stir in a few extra chopped peanuts if you want some crunch.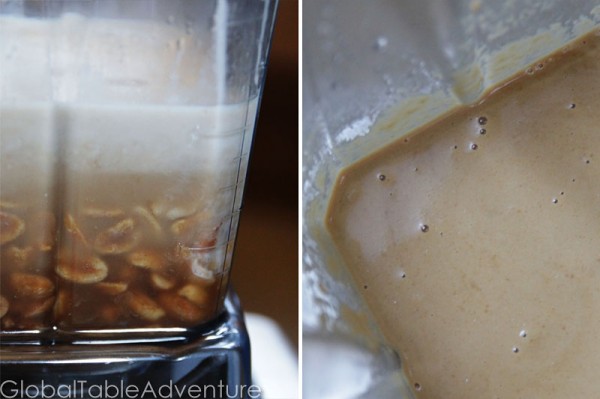 Serve warm or room temperature with satay [recipe will be up tomorrow] or over gado gado [recipe].
Or, even better, pack some up for a friend. What a nice housewarming gift this would be!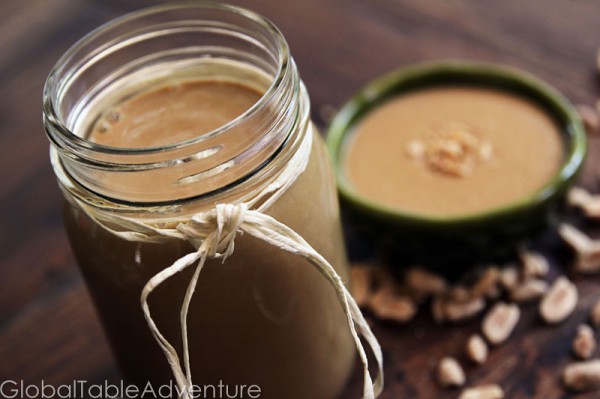 Amazing goodness awaits you!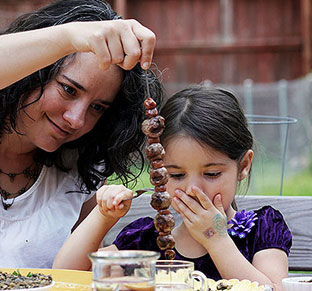 Hungry for more?
Be notified when National Geographic releases my memoir.
Simply fill in your details below.