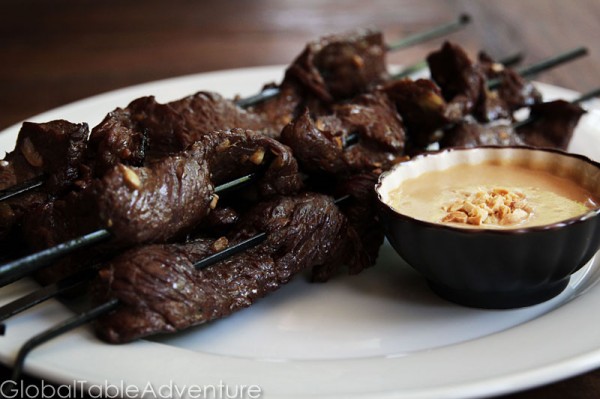 Serves 2-4
Do you get hungry late, late, late – in the dark corners of the night? Does your stomach growl? Your mind race? Do you ever feel like you need a big bite of goodness before you can roll over and snooze? Me, too.
Indonesian Beef Satay is just the ticket.
Believe me when I say I would turn on my grill at midnight to eat this satay.
Here's the truth: I've never simply sat and eaten a half pound of meat in my entire life. I'm just not that into meat.
Until today.
Completely, and without remorse, I ate an entire half pound and would have continued on to eat more skewers, if I could have weaseled some away from Keith and Ava.
The Satay are rich and sweet from the kecap manis (sweet soy sauce), wonderfully fragrant, and incredibly addictive. Apparently I'm not alone because many Indonesians are known to eat up to 6 skewers in one sitting.
Ingredients:
1 small onion, chopped
4 cloves garlic, chopped
1 1/2 tsp minced ginger
5 Tbsp kecap manis*
2 Tbsp peanut oil
1 tsp palm sugar* (optional)
1 tsp ground coriander
red chili peppers, chopped, to taste (optional)
1-2 lbs beef (I used sirloin), sliced thinly against the grain
Serve with Peanut Sauce [recipe]
*Available at most Asian markets
Method:
So, friend, let's take care of your midnight munchies. By the time your eating, you'll feel like you're out on the town in Indonesia, without having to remove your cotton monkey pajamas.
For the marinade you need just a few ingredients:
Once mixed together, the bowl of goodness rather resembles a starry night. A sweet, pungent starry night.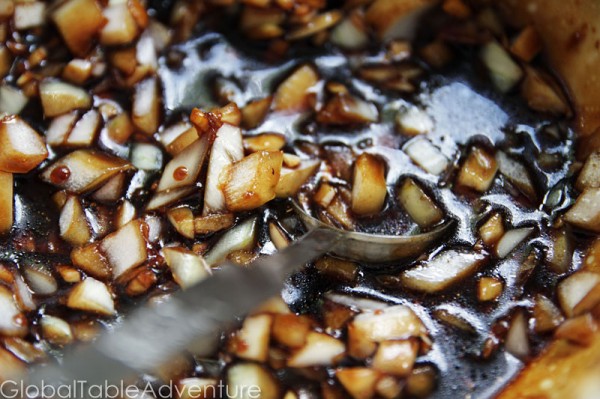 Now, let's get the beef ready. Slice it thinly, against the grain.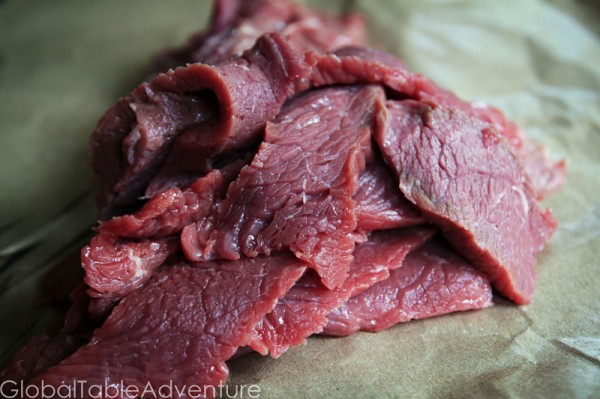 Toss with marinade. We used 1 lb of beef, but you could probably coat up to 2 lbs with the mixture. Next time that's what we're doing.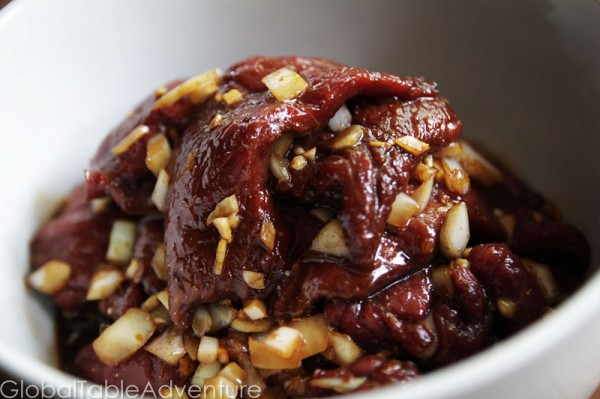 Now, at this point you should crawl into bed and watch a movie. Eat popcorn. Drink tea. Relax. Give the mixture a stir somewhere in there, too, if you think of it.
After at least an hour, thread the meat onto skewers and grill over medium heat, turning once.
You can also leave it to marinate for up to 24 hours – you know, if you actually did fall asleep and wanted to wait a night to eat them.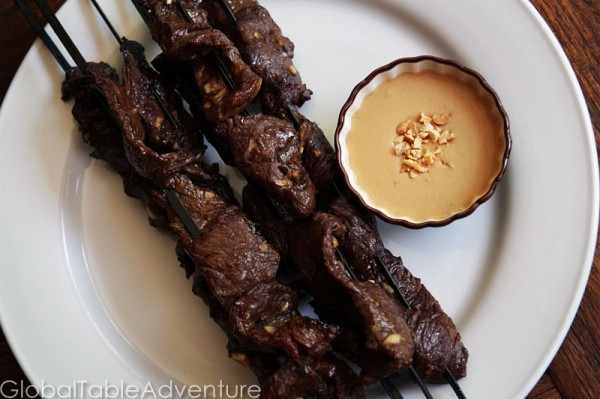 The longer it sits, the better. The flavor will be richer. More addictive. Divine.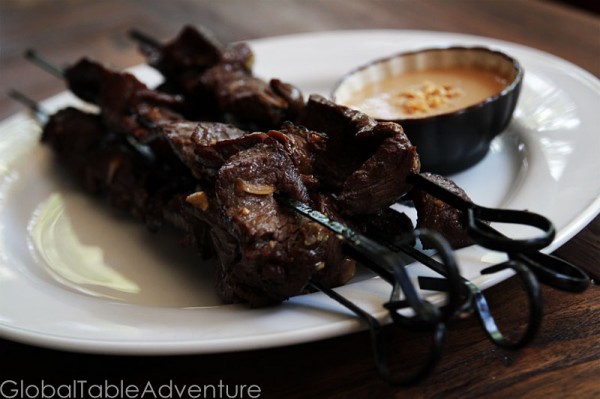 Eat until you burst… with smiles. Don't forget a helping of peanut sauce [recipe].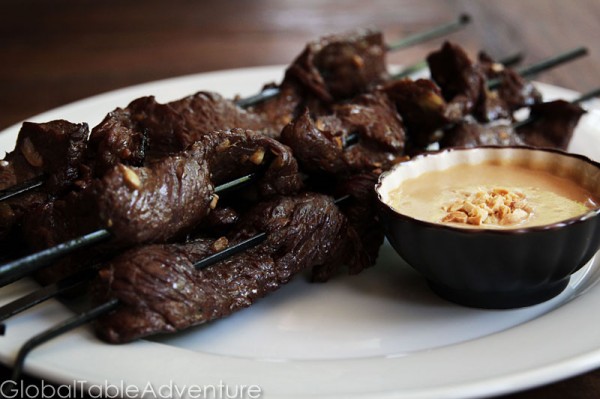 Next, shut your eyes, dream some dreams. Perhaps a dream where you're 0ut on the town, living it up in Indonesia.
Wonderful!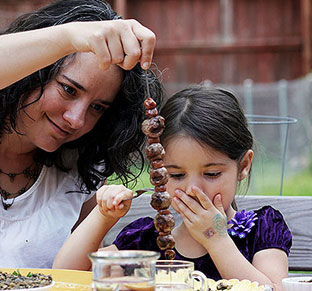 Hungry for more?
Be notified when National Geographic releases my memoir.
Simply fill in your details below.