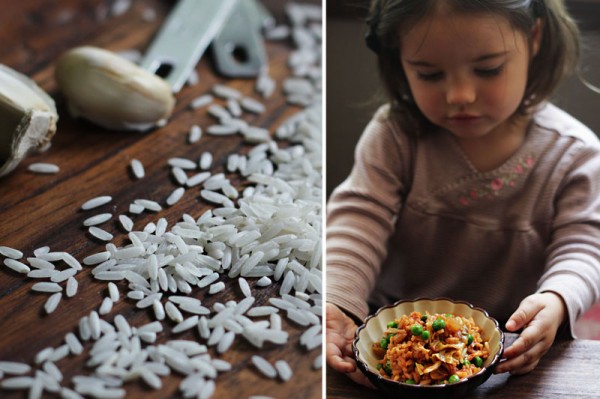 Have you ever felt pulled in two directions? Unsure of which way to go? Sometimes the best medicine is to find a happy medium, to go both places. Have double the fun. Case in point – this week we have one foot in Guinea and one foot in Guinea Bissau. For the most part this menu could be found in either country – except where noted. Double the fun, indeed.
What sounds good to you?
Yucca Fries [Recipe]
Crispy, salty and healthier than French Fries. Popular all over sub-Saharan Africa.
Jollof  (West African Rice with Veggies) [Recipe]
A simple, healthy combination of rice, spices, tomatoes, cabbage, and peas. Naturally vegan.
Portuguese Cinnamon Cookies (Raivas) [Recipe]
This recipe is a nod to Guinea-Bissau's Portuguese heritage. When I read the city bakeries are full of Portuguese treats, I just knew I had to try this doughy bread-like "cookie."
Papaya & Orange Peel Chutney [Recipe]
What do you get when you don't want to mess with high tech canning? You trade the word jam for chutney. The mix is a little looser than jam, but definitely sweet, with a slight bitter edge from the orange peel.
For more West African recipe ideas, check out yesterday's post.
*All recipes and meal review will be posted by Monday morning.*