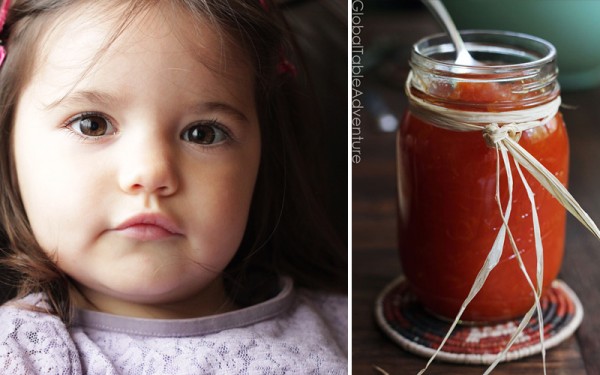 Fills about 2 mason jars – 1 for you & 1 for a friend
Have you seen the papayas at the market lately? They're gorgeous. Sweet. Giant. Exotic. Plus they're fun to pronounce: pa-pa-ya. Gotta love anything that ends with an affirmative. Since papayas are beloved in Guinea and Guinea Bissau, I really wanted to make papaya jam for you today. Unfortunately, jam making all but requires a chemistry major. I'm too footloose for that, so I made chutney.
The cool thing about chutney is that it's made the same way as jam, with the same ingredients… minus the powdered pectin and careful measuring. In other words, minus the headache. And, honestly, it's quite a bit more authentic for West Africa. To give the chutney a bit of body I used the natural pectin found in orange peel. The result? A sweet, tropical chutney laced with the slightest hint of bitter orange peel (don't be scared – it really is just a hint – nothing like bitter orange marmalade).
NOTE: You may want to adjust the amount of sugar based on how sweet your papayas are. Just remember, as it cools it will taste less sweet. That's a scientific fact. Share that at the next cocktail party you go to. You'll be a smartypants.
Ingredients:
6 cups papaya flesh (about 2 medium papayas, seeded and scooped from skin)
3/4 cup orange juice with pulp (about 1 large orange juiced)
1 1/2 tsp orange peel
1/2 lemon juiced
1 cup sugar
Method:
Let's make a pact. Let's be happy – even on gray days. Even on sad, mad, and fussy days. Deep down, let's choose optimism over pessimism. Let's fill our core with the bright, beaming light of love. And if things get extraordinarily tough and our core starts to dim, let's douse it in sunshine. I have a little extra to share – just look at these glorious golden colors!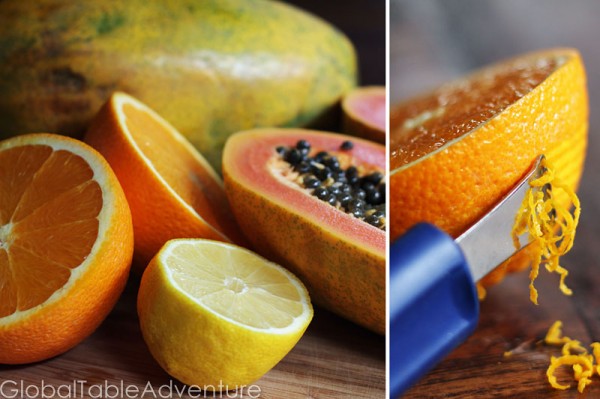 Let's bottle this sunshine up, shall we?
First, add the papaya to a medium pot with the sugar, orange peel, orange juice and lemon juice. Check for seeds and fish them out with a fork. Seeds don't taste good in chutney. (Hey, I missed one! See it?)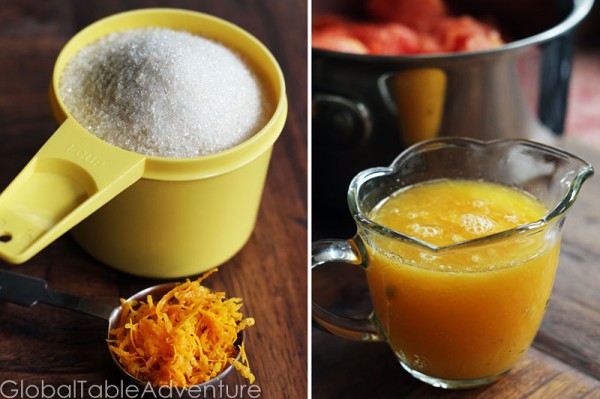 Once you have everything piled up high, simmer for about an hour, stirring occasionally. Keep uncovered so the liquid can evaporate, naturally thickening the mixture. If, after an hour, you still have extra large chunks of papaya, simply mash them lightly with a potato masher. I like my chutney thick and chunky.
NOTE: Your blast-of-sunshine chutney may need more or less cooking time depending how moist your papayas are and how loose (or tight) you like chutney. And also depending on if you used a larger pot (more evaporation) or smaller (less evaporation). No worries. You'll do good. I just know it.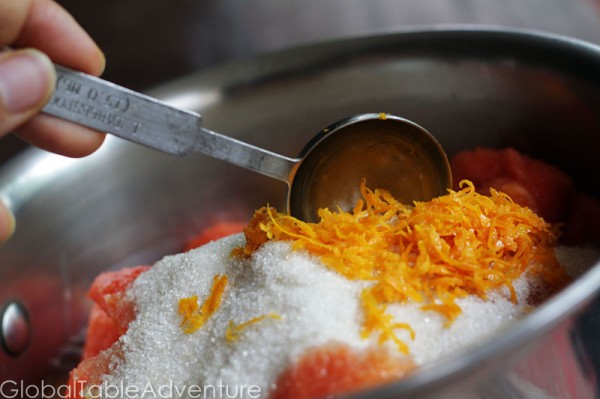 Once done, ladle the goodness into two mason jars. If you plan to keep the chutney around in the fridge a while, please boil the jars first so they are perfectly clean. You can also run them through the dishwasher just prior to bottling.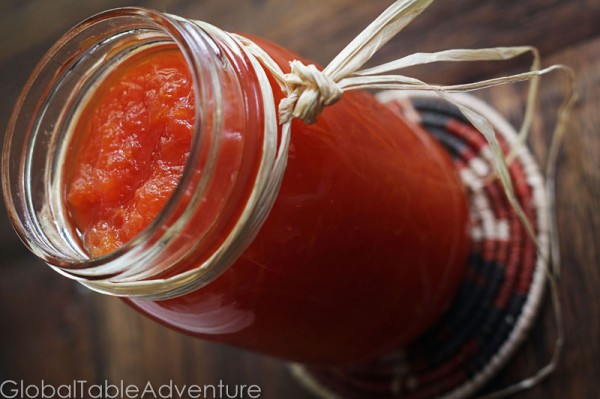 Eat with a spoon, pile high on toast, slide a bit next to a slice of chocolate cake, or mound on top of a scone.
Send the extra jar over to your neighbor. Or to cheer up an old friend. Or to make up with your sister.
Bottled sunshine does wonders.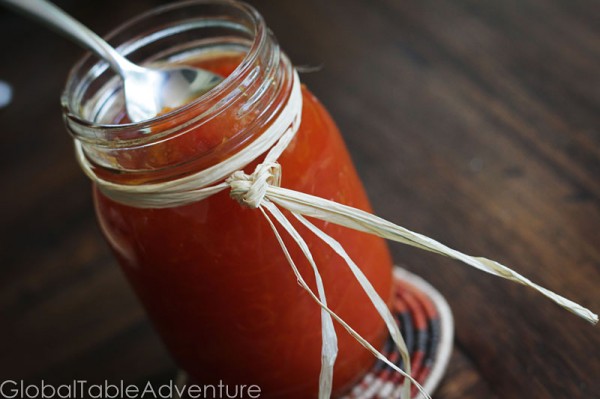 Eat on an exceedingly grey day.
Preferably when it's thundering and raining.
Possibly while standing in the rain. Laughing.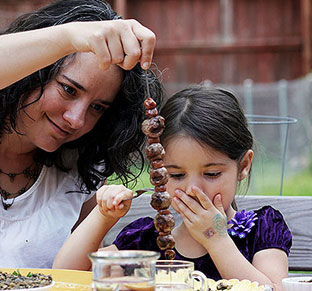 Hungry for more?
Be notified when National Geographic releases my memoir.
Simply fill in your details below.