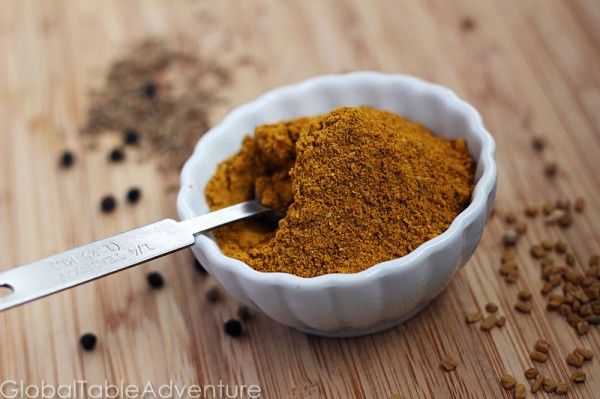 Makes about 1/4 cup
Curry powder isn't just for India anymore. Fijians, all the way in Polynesia, also love the golden goodness. I took a look at Mark Bittman's curry recipes (he has three different ones in The Best Recipes in the World), and made a version which combines the best of his fragrant curry and mild curry. The result? An all-purpose curry that will taste great on almost anything. Except maybe ice cream.
This version ended up quite a bit different than Bittman's, most notably because of a little extra cardamom and a bit less fennel seed. I'm just not that into fennel. If you'd like more heat, try mixing in extra cayenne until you get a blend you like.
If you want bonus points, toast and grind each spice individually – you'll be able to toast the spices more evenly and you'll also have better control of the grind. You know… unless you have a little Miss Ava to keep up with.
Ingredients:
2 tsp black peppercorns
2 tsp ground turmeric
2 tsp coriander seeds
2 tsp ground ginger
1 tsp fenugreek seeds
1 tsp cumin seed
1/2 tsp fennel seed
1/2 tsp cayenne
seeds from 4 cardamom pods
2 whole cloves
Method:
Gather your gorgeous spices.  Even with 45 spice jars, I've run out of room and bags of spices have begun breeding in my cabinets. Time to add a few more jars to the collection…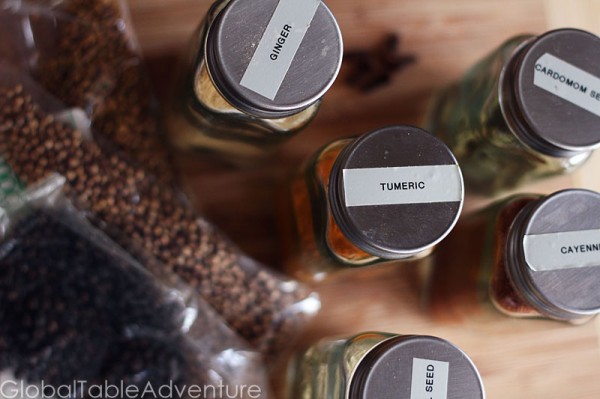 The cardamom seeds are particularly interesting. You have to pop them out of the pretty green pods. (Save the pods to flavor ice cream or rice pudding or tea)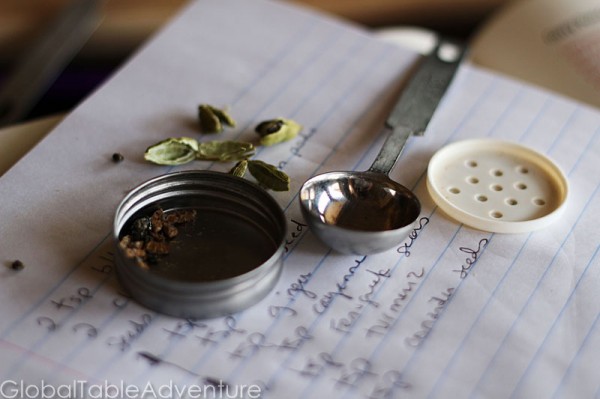 Turmeric is about as pretty as it gets.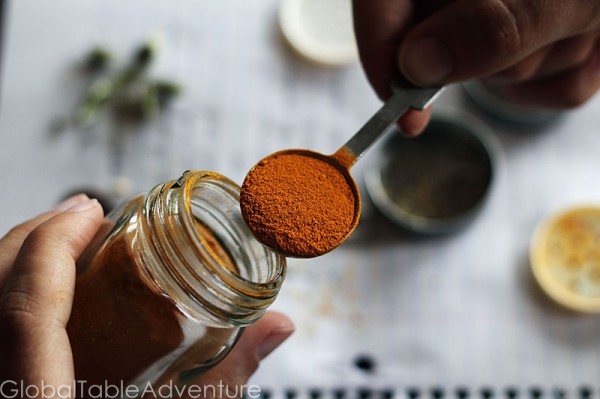 Once you're done oggling your spices, measure them into a clean, dry sauté pan. Please do not use nonstick.
Toast over medium heat (or even medium-low) until fragrant and a few wisps of smoke come up. This should only take a minute or two. Keep the spices moving the entire time, so they do not burn.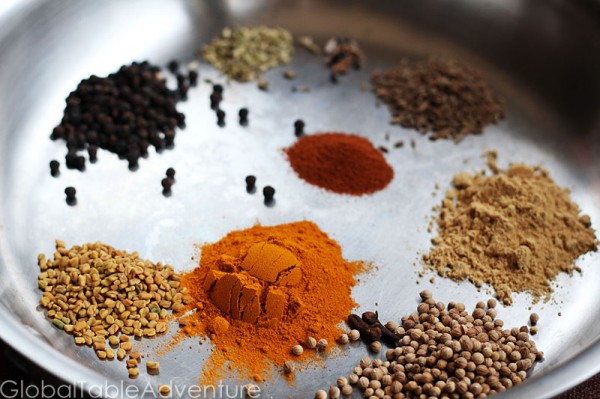 In the off chance that you made a mess, wait to clean it up until after you toast your spices. You might burn them otherwise.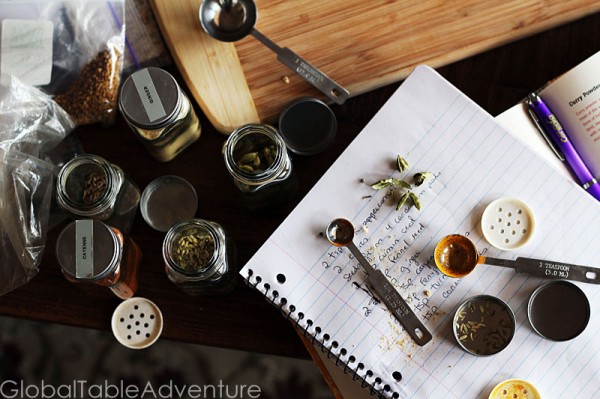 Speaking of messes, the above photo made me laugh. Why do I insist on living so dangerously? Look at all the stuff hanging off the edge of my table. Seriously. You'd think having a toddler would make me a little more careful. In my defense she's very well behaved. Plus, she was napping.
Once the spices are toasted, pour them into your spice grinder and pulse until a fine powder forms.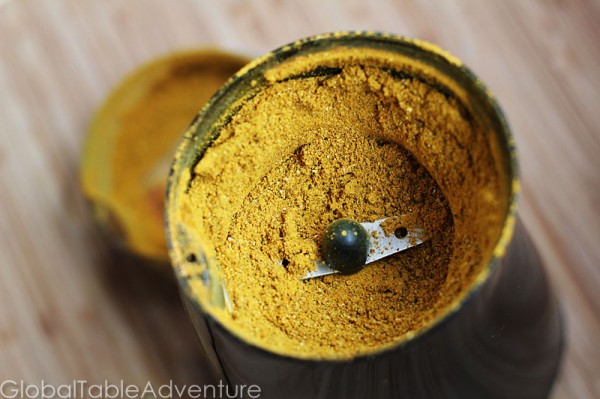 Breathe in deeply. Smile.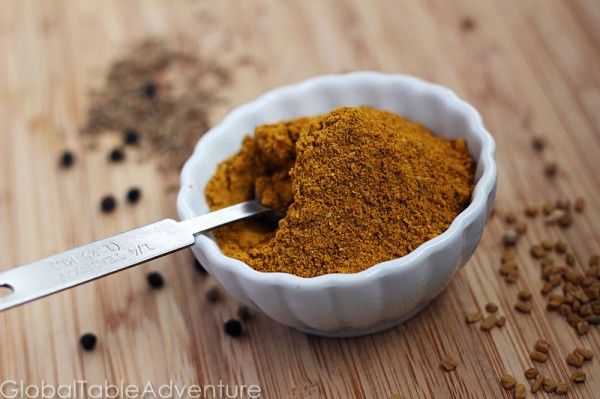 Sprinkle in … and on … and around everything – especially Fijian Curried Corned Beef. You'll be glad you did.
But be careful, curry powder can stain – especially when wet.
Homemade spice blends make nice gifts, too.
Enjoy!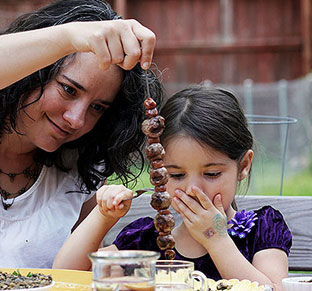 Hungry for more?
Be notified when National Geographic releases my memoir.
Simply fill in your details below.