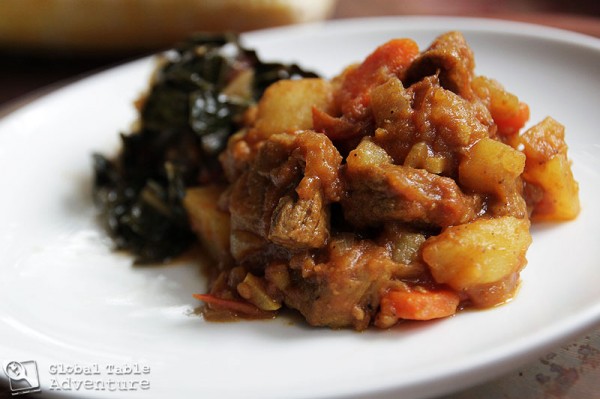 Serves 4
Hello, sky.
Have you been outside lately? It's amazing. The sky wants to swallow me up into a great big smile. Go ahead – check it out – take a look. See if it does the same thing to you, too.
And the coolest part? That same sky you're looking at – I'm looking at it, too. We're all looking at it. Together.
Over here, in Oklahoma-land, we're tiptoeing into fall. I know because I recently felt the first chill of winter – the one that hits you upon walking outside in flip flops and a t-shirt. The chill that sends you straight back into the house for sneakers and a coat, even though you're already ten minutes late. In this sudden shift, memories of Oklahoma's outrageously scorching summer already seem vague and distant – replaced by fresh, cool air.  And here's the deal: I can't stop eating stews.
Today's meaty stewed goodness greets us all the way from Kenya.
It's all about hearty love and fall flavor.
Or fall love and hearty flavor.
Or hearty fall and flavor love.
(I have a favorite, do you?)
The base for this stewed beef is extremely warming, thanks to a heavy dose of curry, hot paprika, and pungent ginger and garlic. The mixture slowly simmers until the vegetables are very soft – the potatoes even dissolve partially, thickening the mixture until it's nearly liquid-free – perfect for scooping up with homemade chapati and sukuma wiki (stewed greens).
In Kenya this stew would be made with whatever vegetables are handy, so feel free to play around. If you omit the potatoes, another traditional way to thicken the stew is with cornmeal. You can't go wrong.
In no time you'll be on your way to flavor love.
Ingredients:
vegetable oil
1 large onion, chopped
1 1/2 lbs beef, cubed
1 inch fresh ginger, minced or grated
4 cloves garlic, sliced
1 tsp hot paprika
1 Tbsp homemade curry powder
2 tomatoes
2 small carrots, chopped
1 potato, cubed
1 1/2 cups beef stock, as needed (1 1/2 cups)
Method:
Put on a smile – it's time to get your chop on. Cut the onion, tomato, carrot, potato, and beef into average hunks.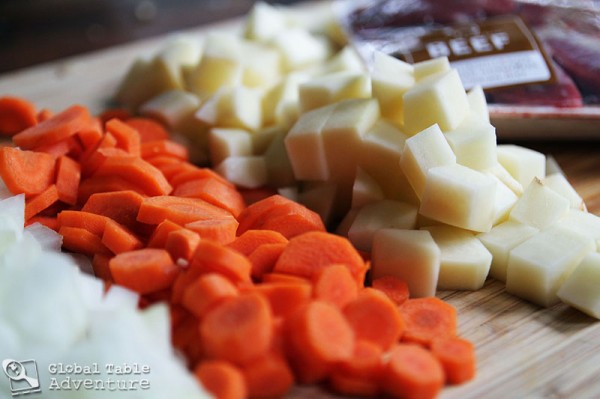 Next, brown the onions in oil over medium heat. Then increase heat to high, add the beef and brown.  (Do it in batches if necessary).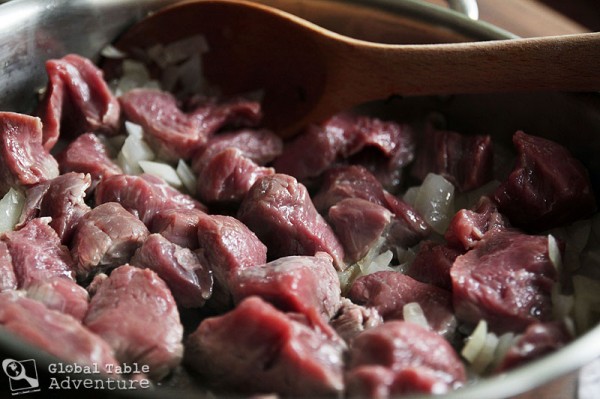 Next, pile on the ginger, garlic, hot paprika and curry. Sweet paprika will work too if you don't like it spicy.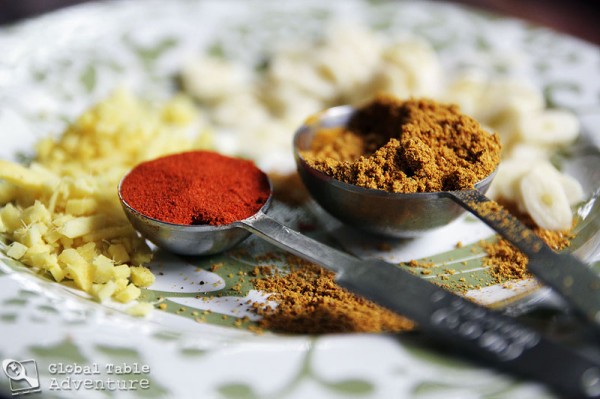 Now, add the carrots, potatoes, and tomatoes.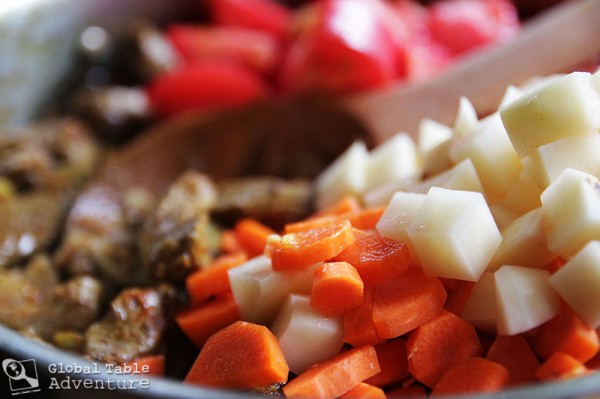 Splash on the stock. Season with salt.
Simmer uncovered until thick and pasty and all broth has reduced away. This took about an hour.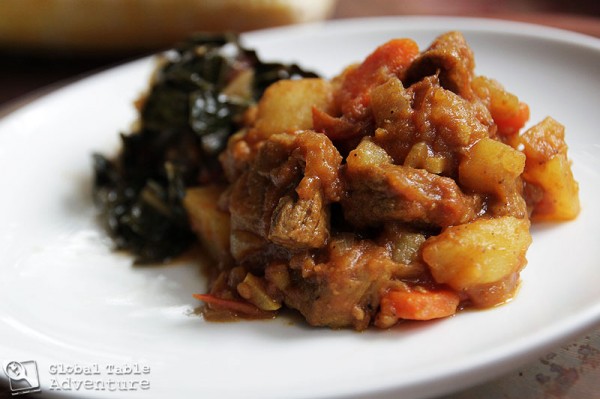 Serve with fresh chapati. If you're feeling particularly traditional, use pieces of the chapati to pick up the food instead of silverware.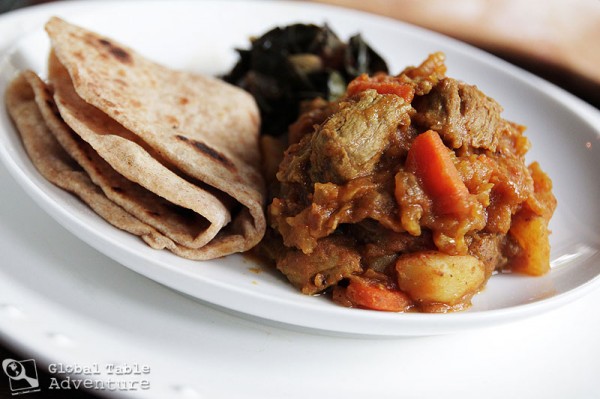 Eat on a cold day atop Mount Kenya, with your heart opened wide.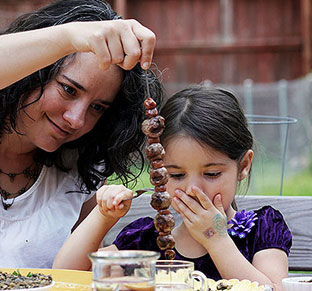 Hungry for more?
Be notified when National Geographic releases my memoir.
Simply fill in your details below.