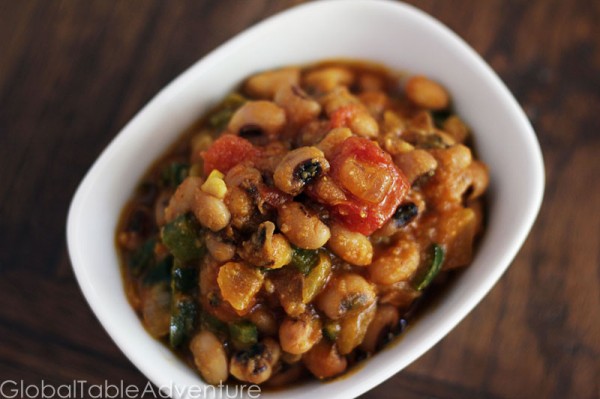 Serves 4-6
Have you always wanted to dye your hair red, but have never had the courage? Do the next best thing – cozy up to a bowl of west-African "Red Red." Ginger people look dull in comparison to this electric one pot wonder. The bright red color comes from the addition of shockingly excessive amounts of red palm oil – up to one cup for three cups of beans in some recipes. Traditional recipes include so much oil that a red ring forms around the base of the beans. I've been fairly modest with my addition for health reasons and because I find the flavor of red palm oil quite strong. Play around with it – start with 1/8 cup, and add more at the end of cooking until you like the taste.
Ingredients:
1/4 cup red palm oil (or more to taste)
1 small onion, chopped
1 poblano, chopped (or your favorite hot pepper)
5 cloves garlic, sliced or crushed
1 tsp curry powder
2 15 oz cans black eyed peas , drained
1 15 oz can diced tomatoes
salt & pepper
cayenne pepper, optional – to taste
Method:
Red Red is really pretty simple. I'd even make it on a weeknight. But the dish is also fun. Fun enough for a Ghanaian-style New Year's Eve.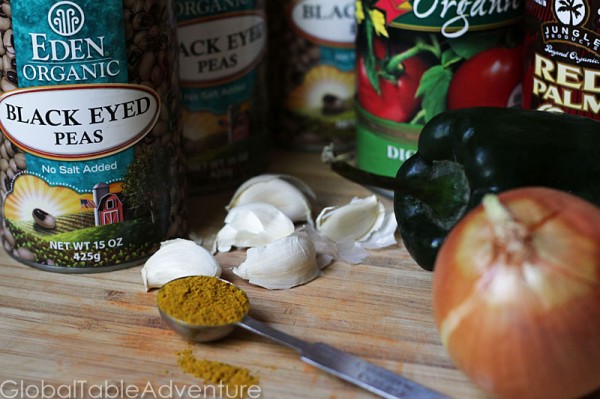 First, sauté chopped poblano, onion, and sliced garlic in red palm oil.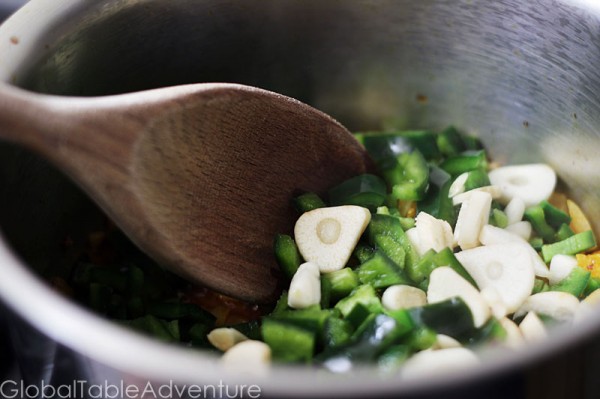 Once softened, add in two cans of black-eyed peas.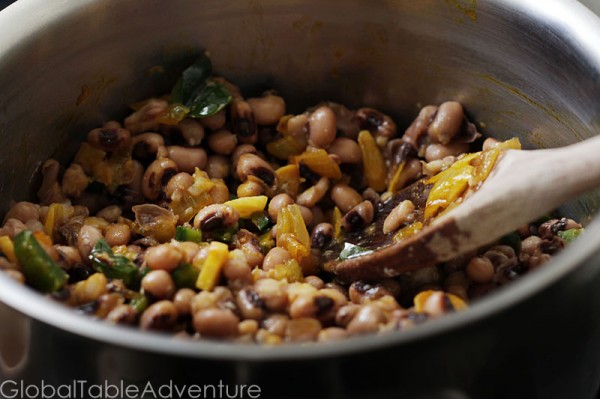 Pour on the diced tomatoes and season with curry powder, salt, and pepper.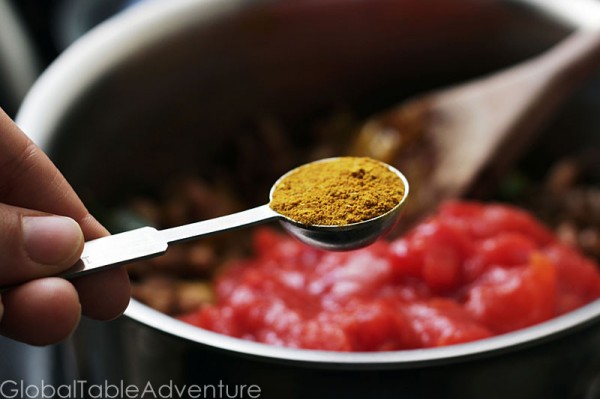 Simmer for about fifteen minutes, or until the flavors come together.
Meanwhile, fold a load of laundry.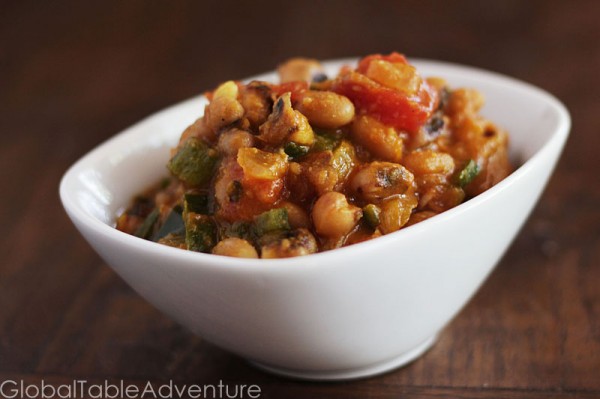 Serve with rice or fufu and several red-headed friends.
And take lots of pictures.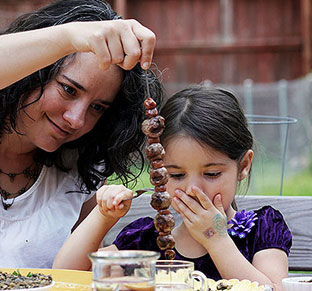 Hungry for more?
Be notified when National Geographic releases my memoir.
Simply fill in your details below.