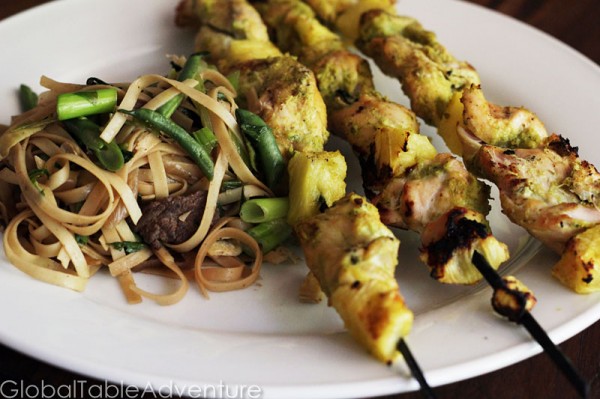 Serves 4
Guyanese love a good curry. Since we're in the middle of intense summer, I've adapted a traditional curry recipe for the grill. Instead of stewing the chicken with the curried Green Seasoning, I simply marinated the chicken in it and threw it on the grill. An easy way to get the heat out of the kitchen, although you'll still feel it in your mouth. Big time.
P.S. To eat this like you're in Guyana, serve with Chow Mein. Seriously.
Ingredients:
4 chicken breasts, sliced into strips
1 cup Caribbean Green Seasoning
1 heaping Tbsp homemade curry powder
salt & pepper to taste
Method:
Ask your butcher for four chicken breasts. The friendship between a woman and her butcher is a thing of beauty. Make friends with your butcher and they'll give you all the good cuts. I promise.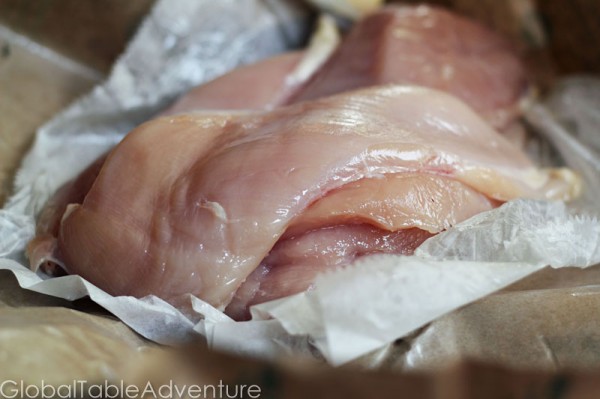 Slice the chicken into strips and place on skewers. The best way to do this is to cut the breast diagonally. If you don't feel like messing with it, feel free to just marinate the entire chicken breast and grill whole.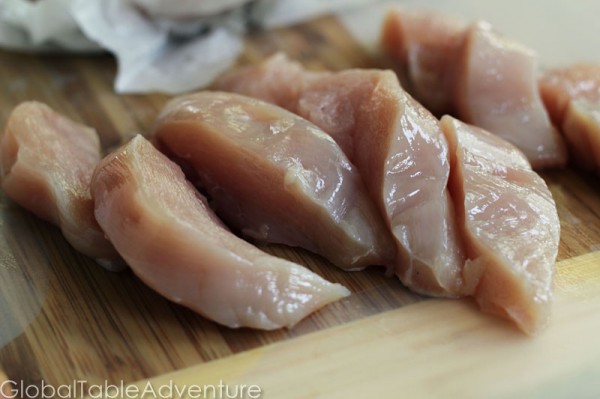 Now for the fun part: mix 1 cup Caribbean Green Seasoning with a tablespoon of curry powder. Add salt and pepper to taste.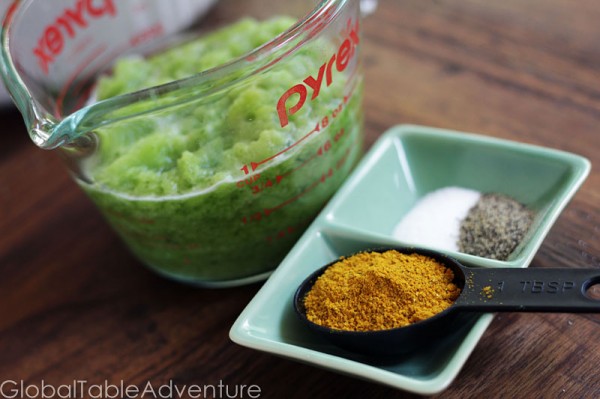 What a golden green glory.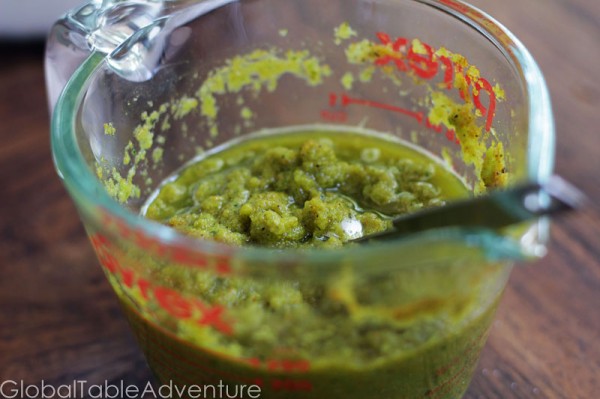 Pile onto the chicken and toss to get evenly coated. Cover with plastic wrap and chill overnight (if you only have an  hour, don't let that stop you – marinate for an hour!).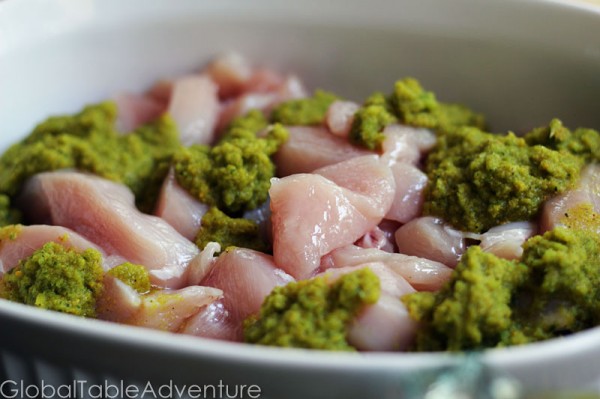 Thread chicken on skewers, alternating with pineapple chunks. Tomatoes would be good too. Cook on a medium grill until done.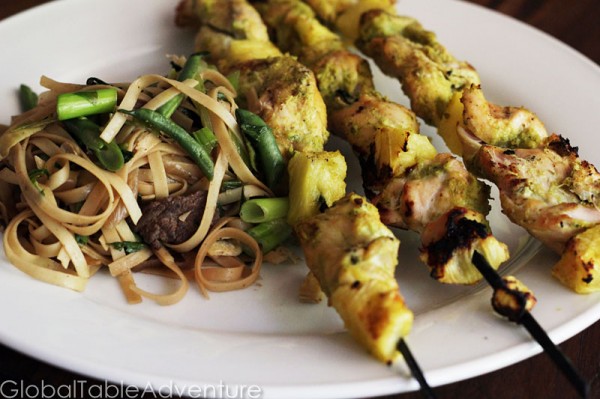 Serve with Chow Mein and friends who aren't afraid to lick their fingers.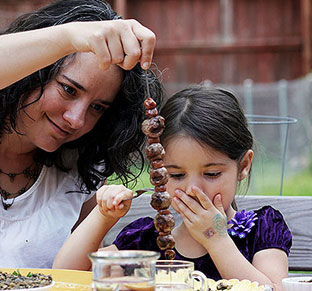 Hungry for more?
Be notified when National Geographic releases my memoir.
Simply fill in your details below.