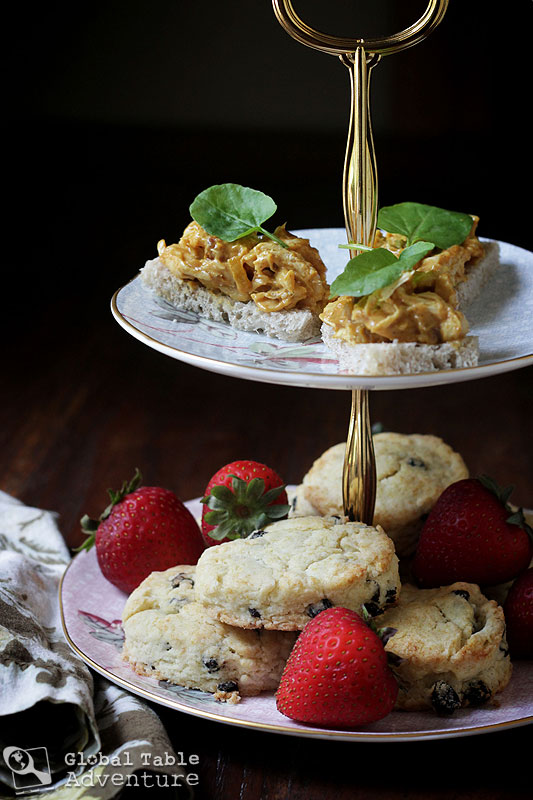 Let's be real. Any chance I get to play dress up with my daughter, I take.
Like last week, when we wore fancy hats and had a British tea party, complete with coronation chicken and coronation egg salad sandwiches.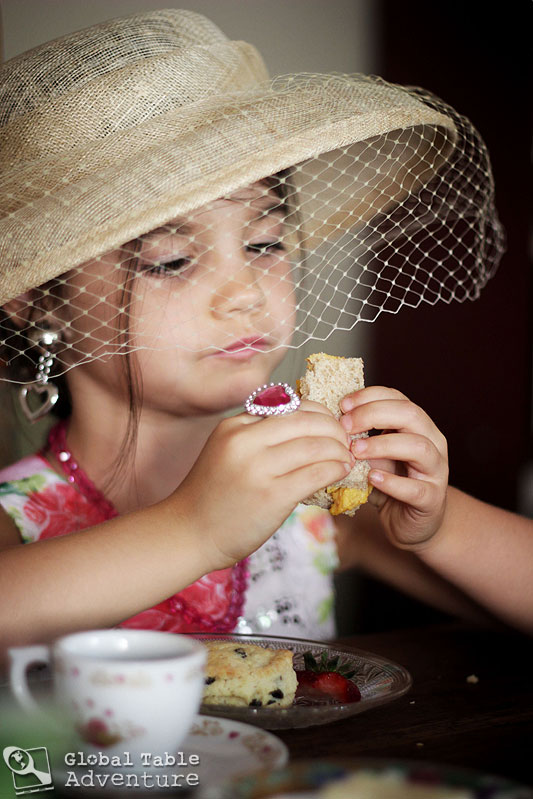 Coronation chicken was invented in 1952, for the coronation of Queen Elizabeth. She was twenty-five years old. Her coronation was the first one to ever be televised, and she dressed for the occasion. Her amazing gown was embroidered with symbols of the commonwealth, including food, flowers, and more.
Elizabeth's coronation gown was commissioned from Norman Hartnell and embroidered on her instructions with the floral emblems of the Commonwealth countries: English Tudor rose; Scots thistle; Welsh leek; Irish shamrock; Australian wattle; Canadian maple leaf; New Zealand silver fern; South African protea; lotus flowers for India and Ceylon; and Pakistan's wheat, cotton, and jute. (Wikipedia)
Fact: no tea party is complete, if the queen isn't in attendance.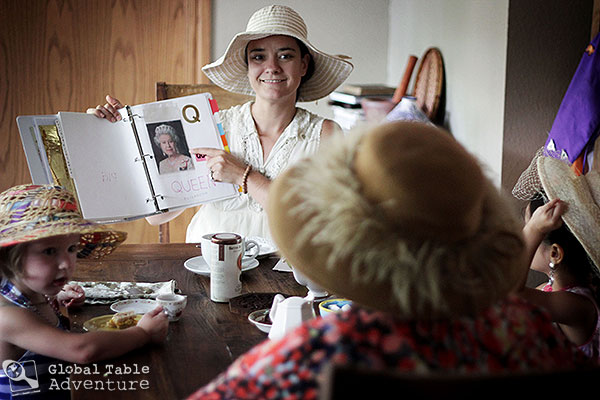 If not in person, then at least in spirit.
The royal wave adds just the right flair.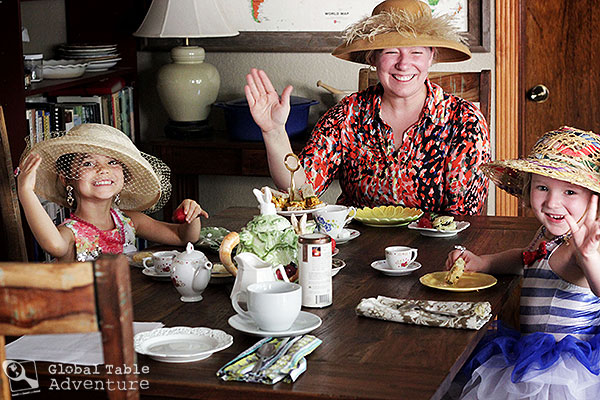 Even when served as dainty "finger" sandwiches, coronation chicken salad is big, bold, and curried.
You'll find it worthy of any luncheon; if it's good enough for the Queen of England, it's good enough for me!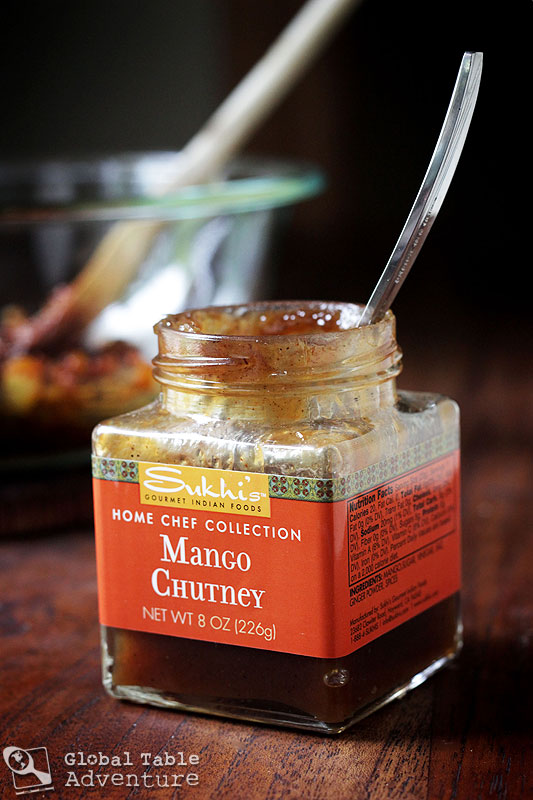 In recent years this salad has earned a bad reputation, mostly because of people slapping together some curry with mayo and calling it a day. But I took my inspiration from the original recipe and sauteed the onion, toasted the curry in the pan, and went heavy on the chutney, tomato paste, and diced apricots. The flavor is big, bold, and surprisingly contemporary.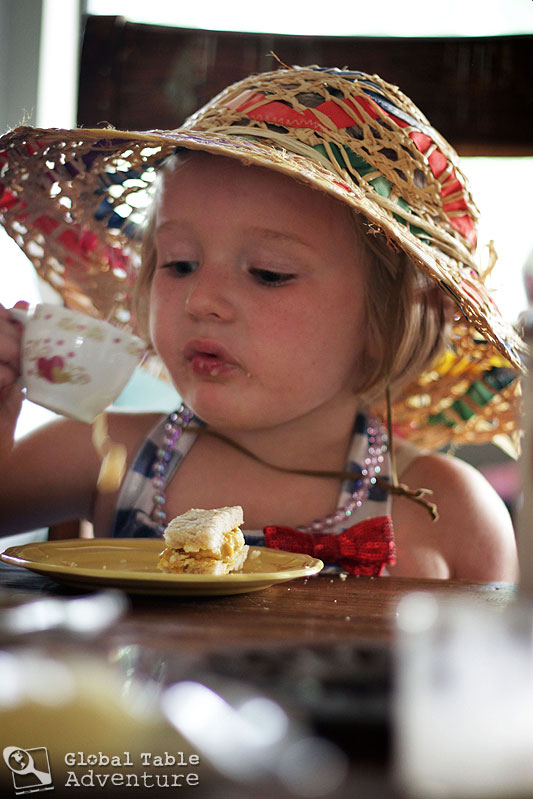 P.S. If you don't have time for a sandwich, it's also amazing served over lettuce or with several handfuls of watercress.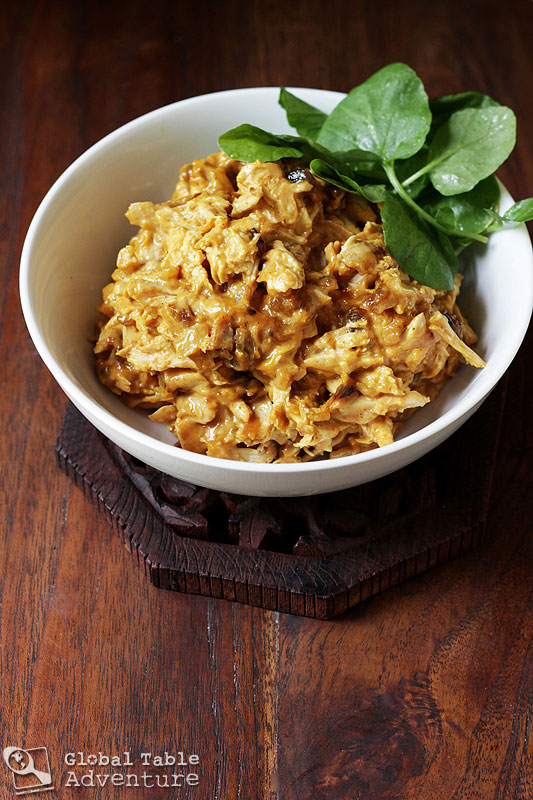 I did make two major changes, however.
First, the original recipe called for whipped cream to be folded into the mixture, instead of straight mayo. Many modern British prefer yogurt or even more commonly creme fraiche to thin the mayo mixture. I prefer to simply use less mayo, limiting my recipe to a mere 2/3 cup. This also gives the bold curry flavor a chance to shine.
Second, the original recipe is quite refined and strains out some of the ingredients. I chose to keep all those delicious fried bits in there. Just one the many things that differentiates me from the royals.
Serves 8
Ingredients:
4 cups cooked, shredded chicken meat (or substitute 4 cups of chopped, hard-boiled eggs)
vegetable oil
1 small onion, chopped
1 Tbsp curry powder
1/4 cup red wine like marsala (chicken stock may be substituted)
1 Tbsp tomato paste
1/2 lemon, juiced
1/3 cup chopped apricots or golden raisins
3 Tbsp sweet mango chutney
2/3-1 cup mayonnaise
salt & pepper
Method:
It's easy to make our kitchens royal as the Queen's… no need for gold, no need for glitter…
… just grab an onion and some curry powder the next time you're at the market. (Even better? Make the curry yourself!)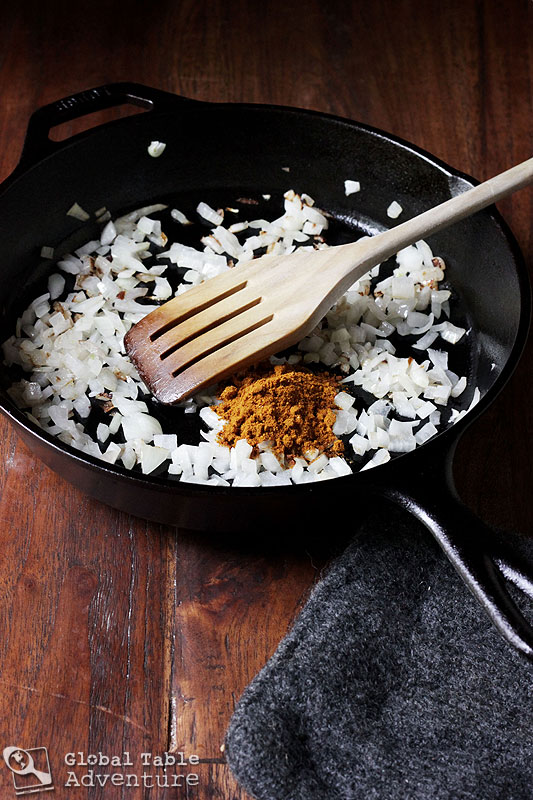 All you do is fry the chopped onion in vegetable oil until very soft. Add in the curry powder and cook for a few seconds, before splashing on the wine.
You can practically taste the sizzle.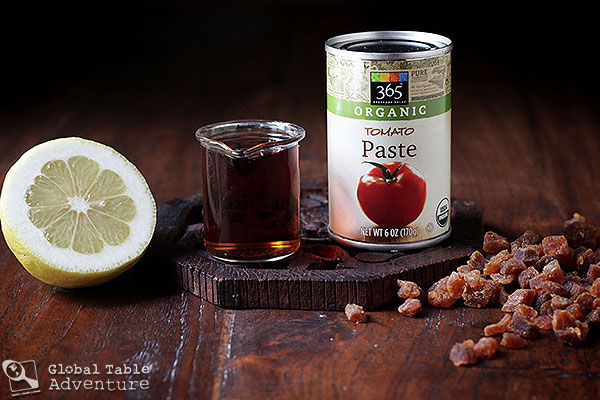 Remove the pan from the heat and stir in the tomato paste, lemon juice, and diced apricots.
At this point, the pan will release the most amazing scents. Try not to eat it all right away.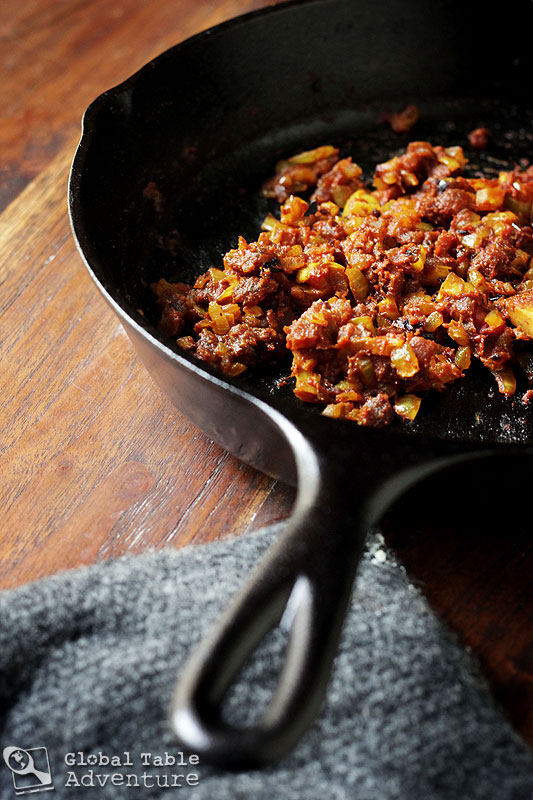 Make sure it's not too hot, then add the mixture to a bowl and stir in the chutney, mayo and yogurt. Finally, fold in the chicken.  Keep cold until ready to serve.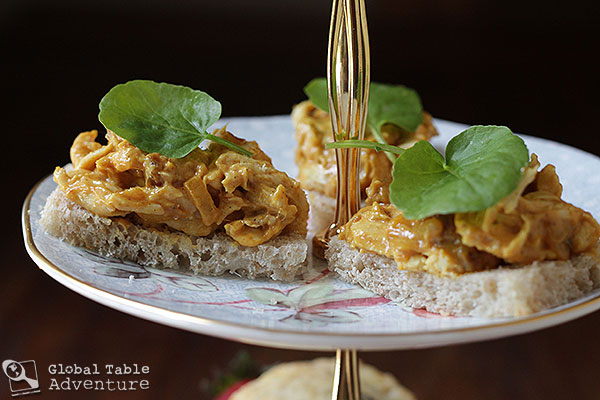 Use as a topping for open-faced sandwiches, or add a second slice of bread, for proper finger sandwiches.
The choice is yours but, either way, do enjoy them with a hot cup of tea.
Are you in?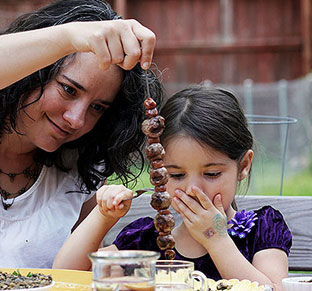 Hungry for more?
Be notified when National Geographic releases my memoir.
Simply fill in your details below.