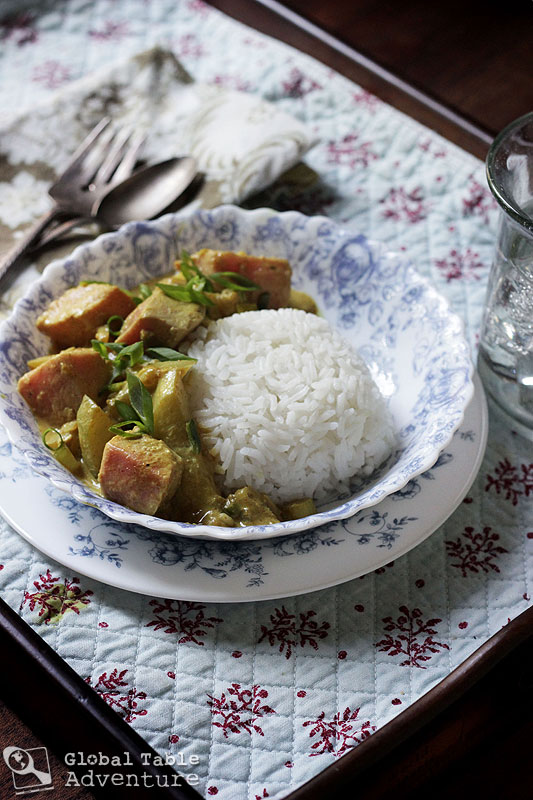 If you ever make it to Tuvalu, you might as well snatch the Tuna straight out of the water, fillet it in the boat, and enjoy the mild fish right then and there. No cooking required. That's the local way.
But for those who are looking for something a little more tame, Tuna Curry is an authentic, delicious option.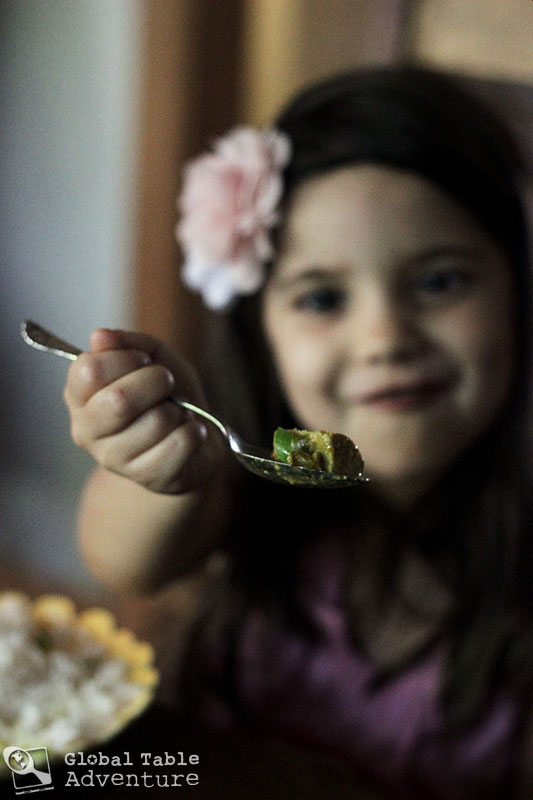 The recipe is very typical of the Pacific: it includes locally caught fish and coconut milk from harvested from the in the back yard, plus a bunch of imported ingredients. Imports are necessary because very little can grow in Tuvalu.
The curry powder exudes Indian influence, which runs rampant in Oceania, as well as soy sauce, a definite nod to Tuvalu's Asian neighbors. Even things like ginger and garlic are imported.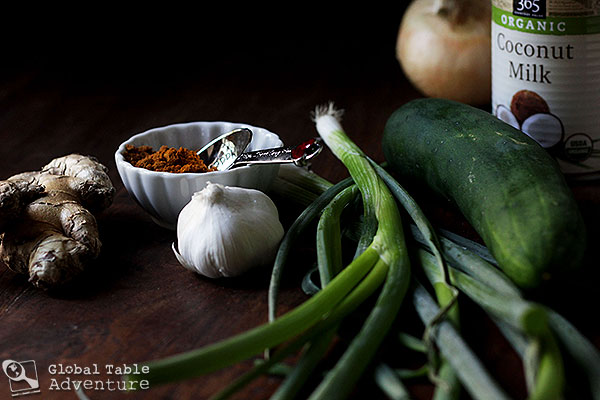 Shipments of goods arrive once a month, weather permitting. This means, if you're pantry runs dry, and the store runs out, then you'll just have to wait until the giant vessel anchors offshore.
And when it does? All hands on deck…
Recipe adapted from Andy Explores.
Serves 4
Ingredients:
2 Tbsp vegetable oil
1 onion, chopped
1 tsp freshly grated ginger
2 cloves garlic, crushed or grated
hot red chilies, optional, as desired
1 Tbsp curry powder
1 can coconut milk
4 green onions
1 cucumber, peeled, cut lengthwise, and sliced
2-4 Tbsp soy sauce, to taste
1 lb raw, cubed tuna steaks
Method:
So let's fly to Tuvalu.
Say "Tālofa," or "hello," to your new friends.
Get settled, then find the nearest kitchen.
Preferably near the water.
Perfect. Let's get cooking.
Heat up some vegetable oil into a large skillet or wok. Cook the onions over medium-high heat until softened, about five minutes. Add on the ginger, garlic, red chilies (if using), and curry powder. Reduce heat to medium and cook until fragrant and your house smells like a home.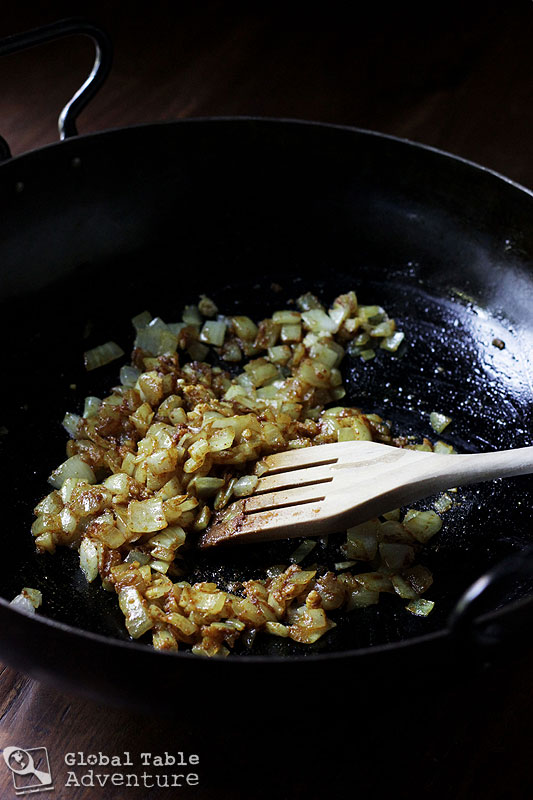 Next, stir in the coconut milk. Pile on the green onion and cucumber.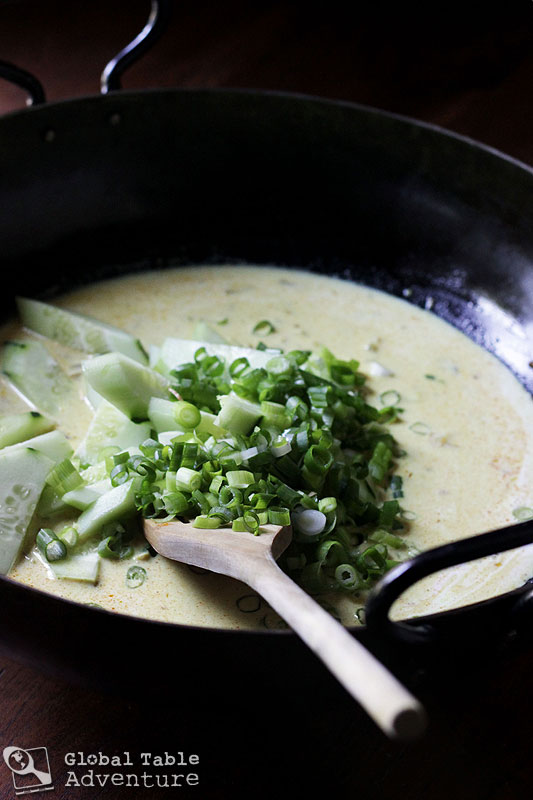 Season with soy sauce (to taste) and add in the tuna.
Tip: Don't be shy with the soy sauce. It really brightens the dish in an unexpected (and addicting) way.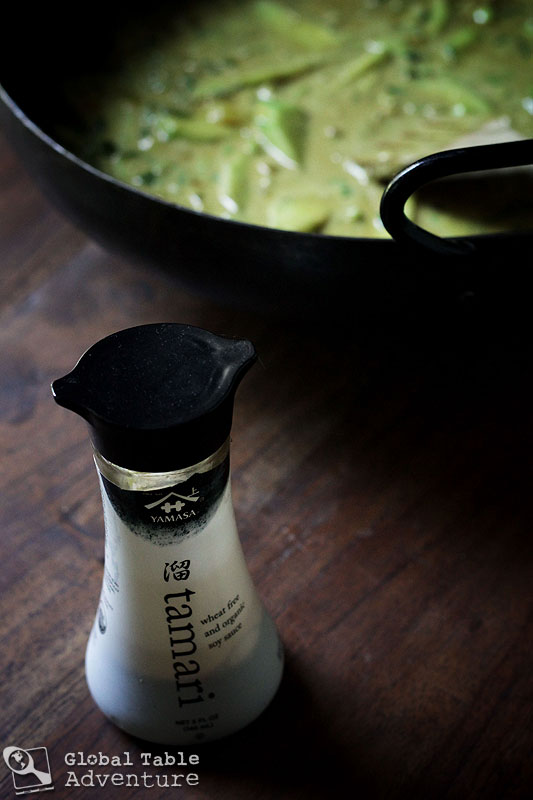 Cook until delicious, keeping your tuna as rare (or as cooked) as you'd like it.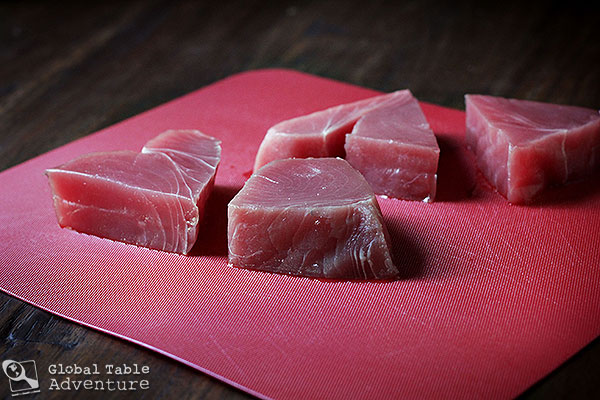 Serve with rice (coconut rice, would be even more authentic)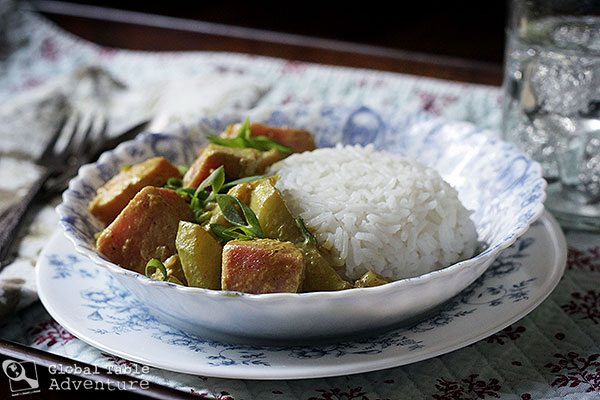 And don't forget that smile!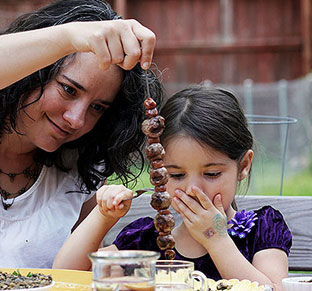 Hungry for more?
Be notified when National Geographic releases my memoir.
Simply fill in your details below.