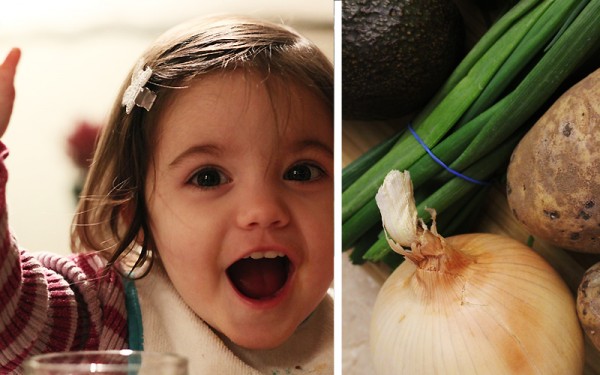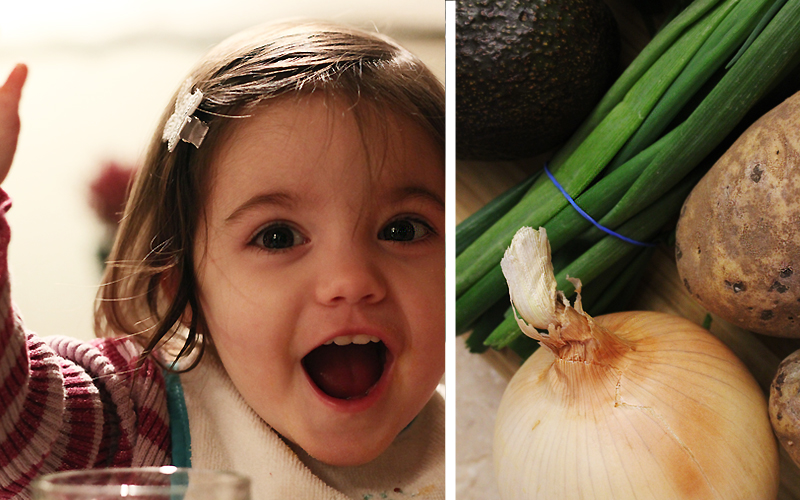 When did a running, giggling, dancing toddler possess my sweet baby? When did she learn how to say "Hi baby"? How does she know to brush her teeth after eating? And, most importantly, when will the word "yes" cross her lips?
Even if I can't get Ava to say it, as far as Ecuador is concerned, this menu is a "yes." Each dish is made up of regionally loved ingredients, such as potatoes, corn, and peanuts. Enjoy this small window into the world of Ecuador. What sounds good to you?
Ecuadorian Potato & Cheese soup with Avocado (Locro de papa con queso) [Recipe]
Creamy, cheesy, potato goodness topped with queso fresco, avocado chunks, and green onion.
Seasoned with hints of ground annato/achiote and cumin.
Open-Faced Cornmeal Omelet with Cheese [Recipe]
Wake up to Ecuador- this simple recipe requires no special ingredients, just a healthy mix of cooked cornmeal, eggs, green onion, and shredded cheese. A distant cousin to Mote Pillo, which is hominy tossed with scrambled eggs.
Warm Peanut & Achiote Salsa from Ecuador [Recipe]
Add the smoky flavor of peanuts and achiote/annato seeds to any grilled meat.
Feeling bold? You might try it with a slice of guinea pig.
Apple Empanadas [Recipe] made with Empanada Dough [Recipe]
Apples, grown twice a year in Ecuador, are often found in sweet empanadas. The sweet, cinnamony filling may be familiar,
but the rolled edges are totally South American.
Recipes and meal review will be posted by Monday morning!