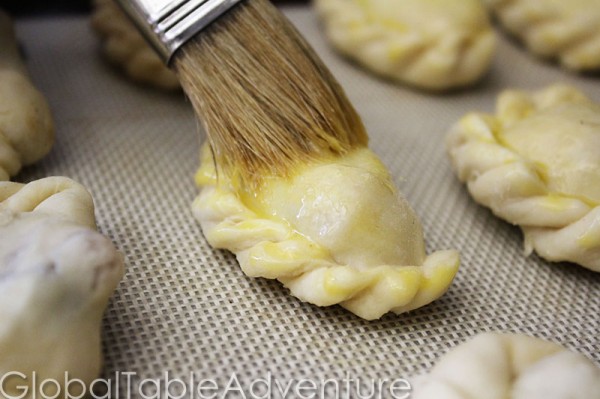 Borrow your mother, grandmother, brother, sister, father, grandfather. All of them! This recipe is best made with a gaggle of family, all chitter chattering and covered in flour. Perfect for a lazy Sunday afternoon. You can use this soft, pliable dough for any empanada (or pie, for the matter) – sweet or savory. We like it with our beef and apple fillings.
Makes 2 dozen 3 1/2 inch empanadas
Ingredients:
2 cups  flour
1 Tbsp sugar
1 tsp salt
8 Tbsp  cold butter
2/3- 3/4 cup ice water
Method:
If you do make this recipe with family, have everyone take turns telling stories from their childhood. Get ready to laugh and, possibly, cry.
Whisk sugar and salt into the flour.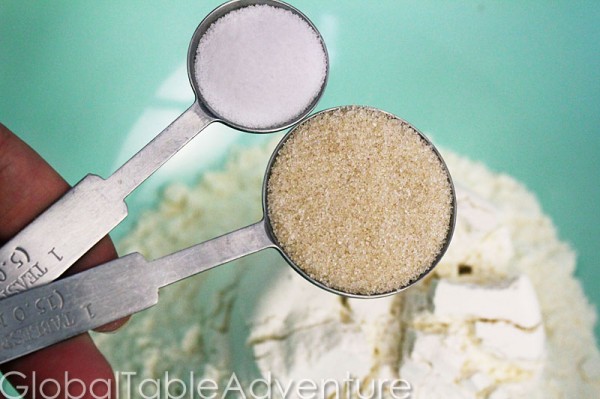 Using a pastry cutter (or two knives), cut the butter into the flour until it is pea-sized.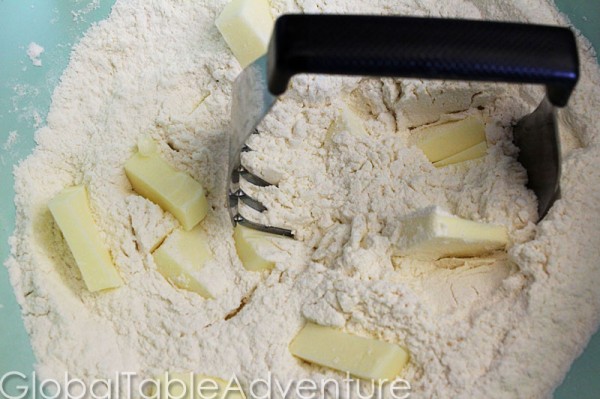 Add in water – a little at a time…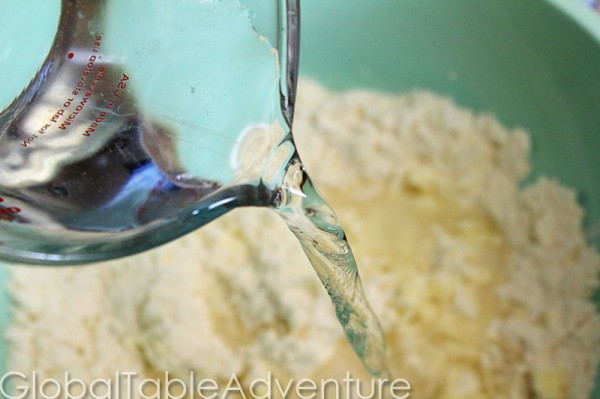 … until a shaggy mass forms. This is perfect: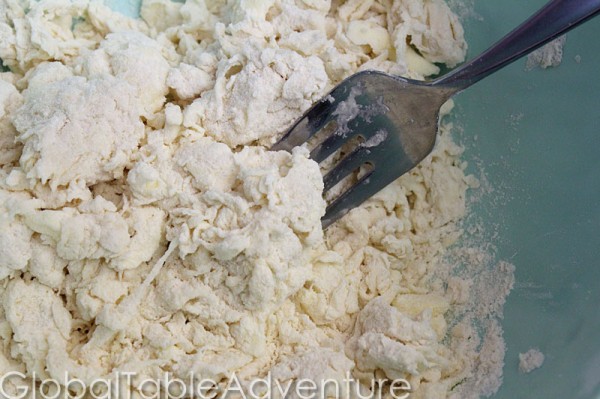 Press together with your hands. It will be a little dry to the touch.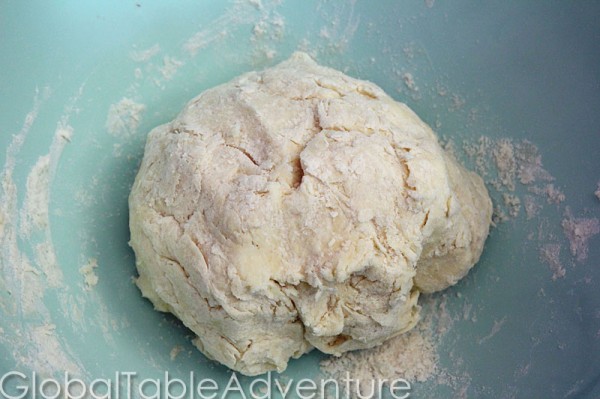 Shape into 2 flatted disks, wrap in saran and refrigerate while working on your filling.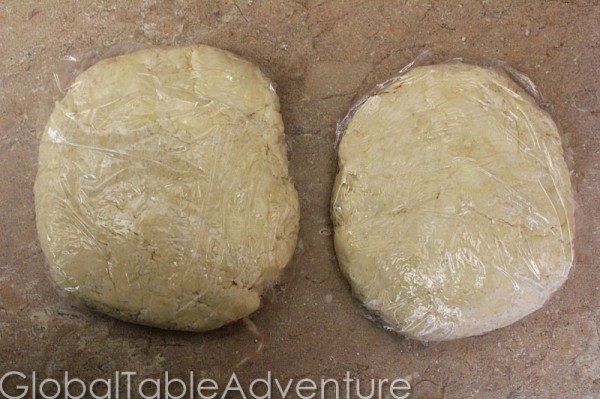 After at least 30 minutes, remove dough from fridge and roll thinly, on a slightly floured work-surface.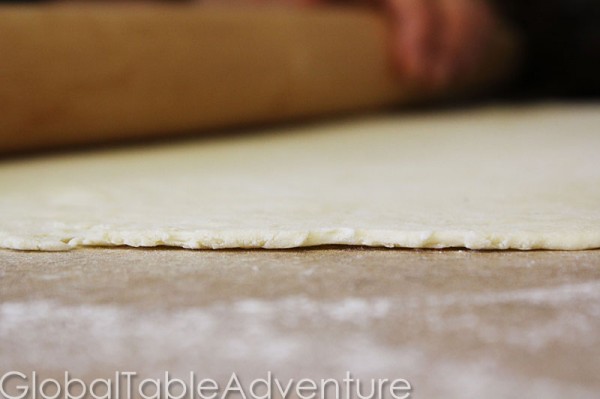 Cut out shapes and fill (use a round cutter – either 3 1/2 or 5″ in diameter). Roll the edges to seal…
Have fun! Now you can make beef empanadas or apple empanadas or… whatever your heart desires!
Yum and…
…yum!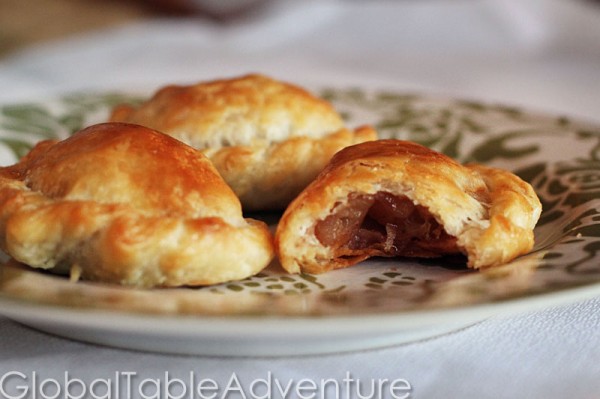 You might also be interested in How to repulgue an empanada.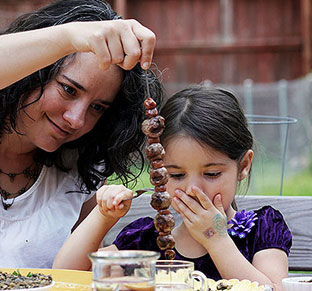 Hungry for more?
Be notified when National Geographic releases my memoir.
Simply fill in your details below.