Beam me up, Scotty. I'm ready for incredible stews, rich soups, and mind-blowing sandwiches. I'm ready for Cuba. Heck – it isn't even all that spicy. Just flavorful goodness. Count me in.
Most of my Cuban research kept linking me back to Florida. There's one big reason – the size of Cuba (it is the largest country in the Caribbean)- and one simple reason – how close it is to Florida. Still authentic Cuban food has a distinct identity, whether it is enjoyed on the island or in the United States.
That being said, let's start with the famous Cuban Sandwich (recipe). Incredible.  Soft, fresh Cuban bread is a must (recipe), which is then topped with roast pork, ham, pickles, mustard, and swiss cheese. Some include salami and provolone. Others shout blasphemy. Either way, they all get pressed like a panini and toasted through and through.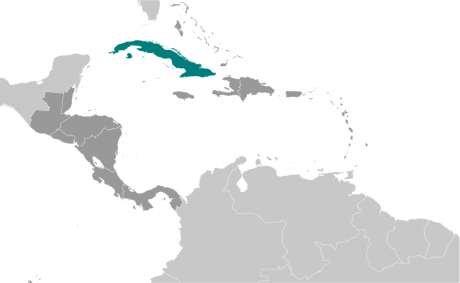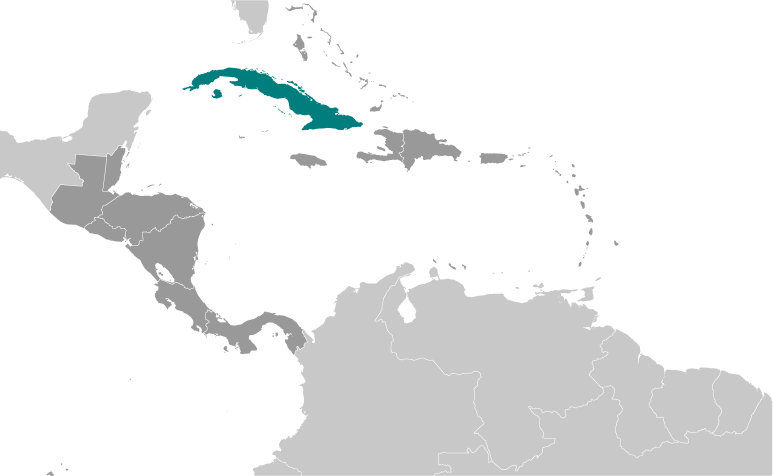 While I'm always in the mood for a good sandwich, you might not be. So be it.  There's more goodness to be found. Cuba is one of several countries that enjoy the famous dish called Ropa Vieja. Literally, Old Clothes, this dish is slowly stewed beef in a seasoned tomato sauce base.  It might be served alongside a glowing pile of yellow rice. Gorgeous. And, of course, the ever wonderful bean usually takes a role.
Let's move on to dessert, though. While rice pudding is common, Cubans are practically part flan…. Flan is a thing of beauty in Cuba – available in a multitude of flavors. This creamy dessert sets up firm enough to slice, but remains delicate like pudding. Cooked and served in a bath of caramel, calling it "sweet" just doesn't seem to convey the full truth. We decided to make a Pumpkin Flan, in honor of the holidays (recipe)
Rum, as in most Caribbean countries, makes its way into the end (or the beginning) of many meals. Actually, the meal part is optional. Cuba Libre's are Rum and Coke's with a splash of lime. Mojitos are a stout blend of mint, lime, and rum (recipe). Pick your poison! 🙂