Makes 2-3 loaves
The quickest way to a person's heart is with homemade bread. The incredible flavor of this soft, doughy bread is unreal. I've been making bread for a long time (even wrote a hundred page thesis about Artisan bread baking in France), so that's saying a lot. Great recipe – just make sure you start it a day ahead of when you need it!
Special thanks to Kitchen Warfare for a detailed post on how to make this wonderful Cuban bread. Without their help, I would have been lost in making my adaptation!
Ingredients:
For the starter
1/2 tsp yeast
1/4 cup cool water
1/4 cup all-purpose flour
For the dough
1 cup cool water
1 1/2 tsp salt
1 1/2 tsp sugar
1 Tablespoon lard
1 1/2 tsp yeast
starter
31/2 -4 cups flour
Method:
For the starter:
Combine starter ingredients in a small bowl…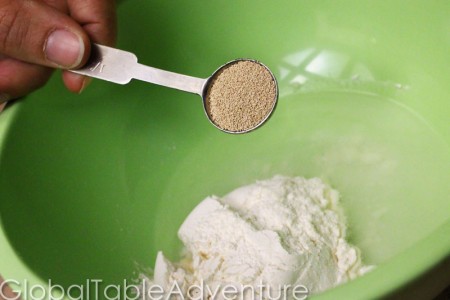 Cover with saran wrap and place in a cool spot for about 12 hours. I usually do this right before bed. In the winter, by the window is perfect. In the summer? Perhaps the basement. Over these 12 hours, the ingredients get all kinds of happy.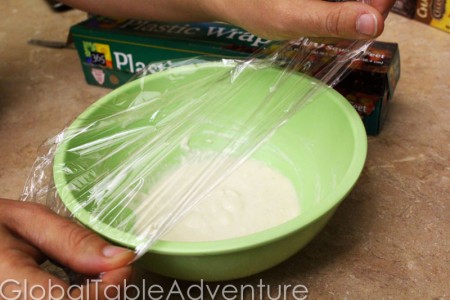 The next day assemble the bread.
For the bread dough:
Gather your ingredients, including the starter (look at how bubbly it is.. and, if you smell it, you'll swoon from all the goodness).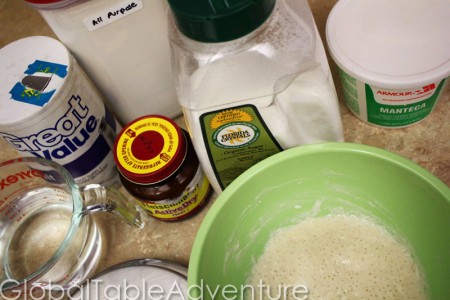 In the bowl of large standing mixer fitted with dough hook, add water…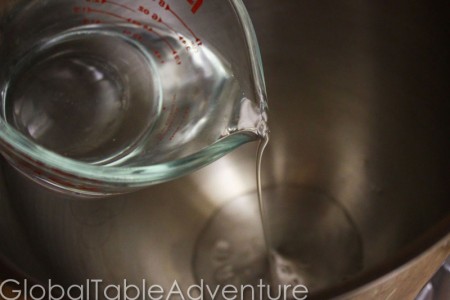 sugar and salt (which look exactly the same)…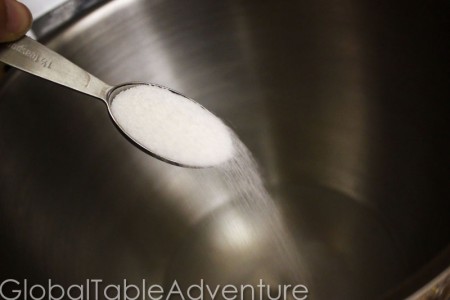 a little blob of lard (the flavor is incredible, although I've heard a small percentage of Cubans use vegetable oil now… )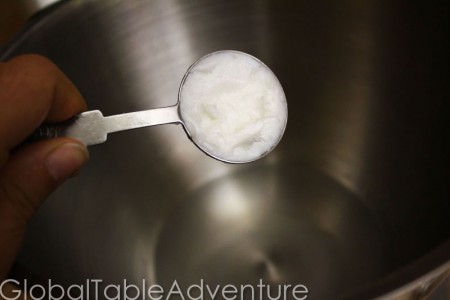 Drop in the yeast…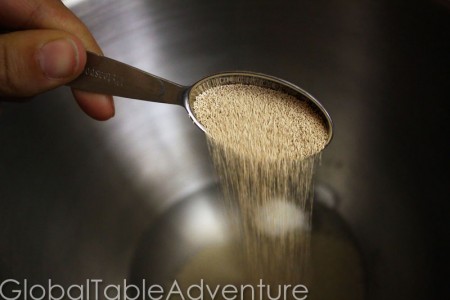 … and the starter from the night before. Get a spatula and scrape it all in…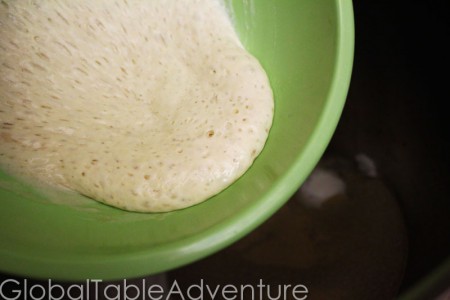 Next, dump in about 3.5 cups of flour (you may need a bit more, so keep it out just in case)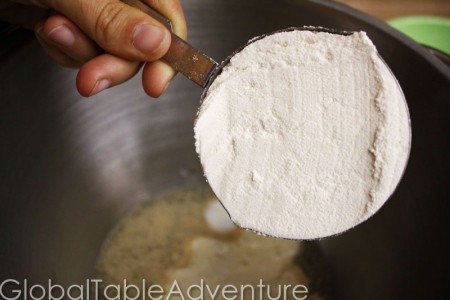 Mix the dough for 10 minutes on medium. The dough should come clean from the sides of the bowl. If it does not, add a bit more flour as needed.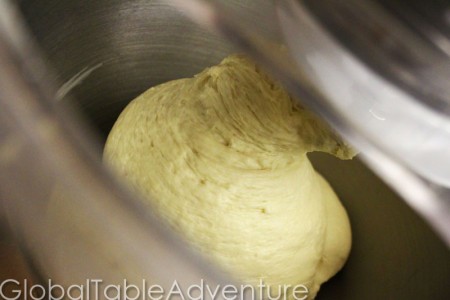 Let rise until doubled in bulk, about 1.5 hours.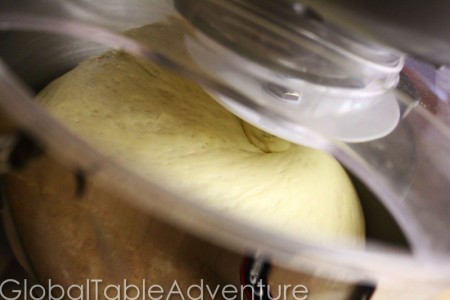 Punch the dough down (or turn the mixer on for 30 seconds). Remove the blade and let rise until doubled in volume.. about an hour.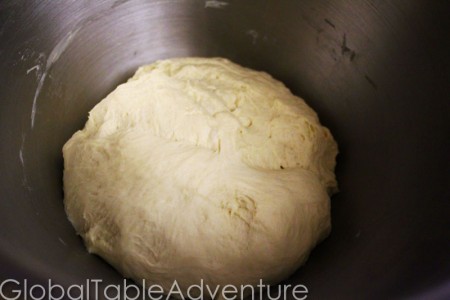 Yum! Covering the dough with a cloth keeps it from drying out.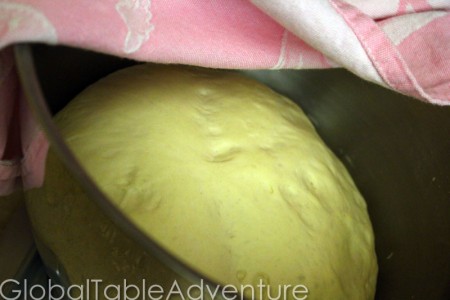 Cut into 2 or 3 evenly sized pieces. I prefer 2, because it makes wider, more voluptuous bread. I like my bread voluptuous. But, for today recipe, let's go ahead and look at three…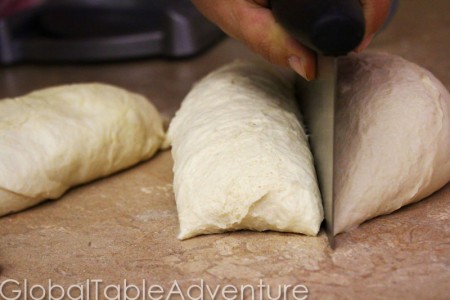 Take each piece and do the following…
Pat it flat with your hand. It should not stick if your dough is the right consistency.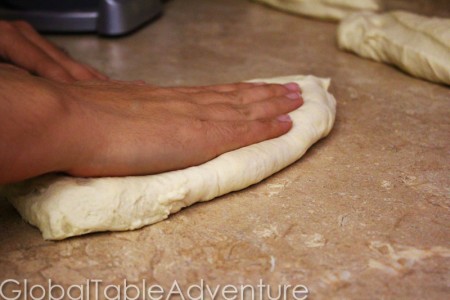 Next, fold it in half, lengthwise.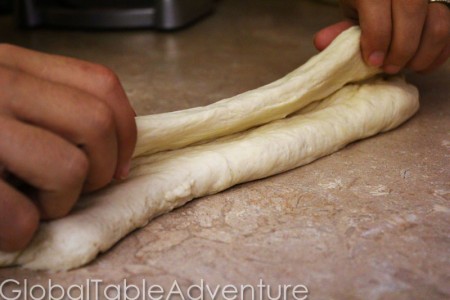 Take your hands and roll it into a long tube. This dough is very relaxed and easy to work with.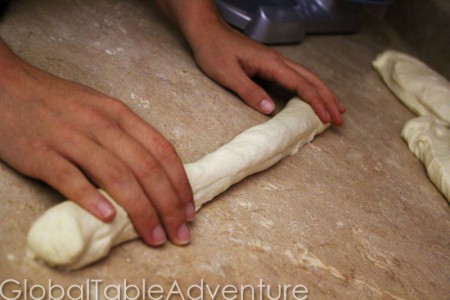 Now. Preheat the oven to 400F.
Cubans don't score their bread, like the French and others.
Instead, they press a piece of a palm plant into the dough, which forces it to split when baked.
We don't have access to this plant, so there are two options – use twine or use a metal skewer.
If you use twine, soak it for a few minutes.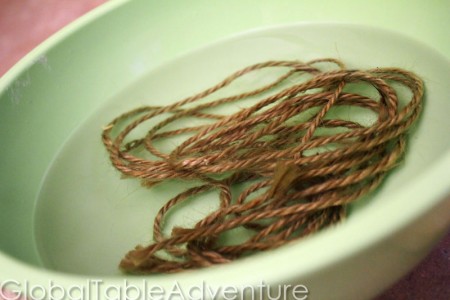 Then, squeeze the excess out and press into the dough. Flip the dough over, on top of the twine, and let it rest about 20 minutes. The only disadvantages are that the wet twine might make your dough sticky and… when baked it leaves fuzzies in the dough.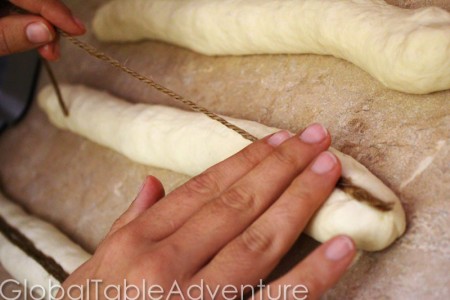 If you use the metal skewers, press them into the dough, then flip over and let them rest on top of the skewer for about 20 minutes.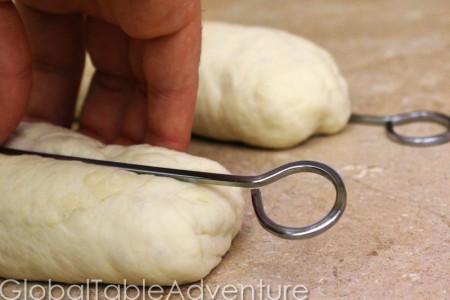 Bake, skewer/twine side up (leaving them in), for about 20 minutes for 3 loaves, and 25 minutes for 2 loaves.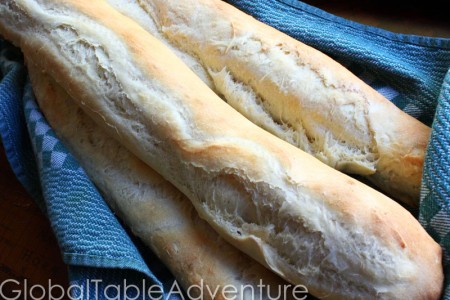 Sliced up and ready for your tummy…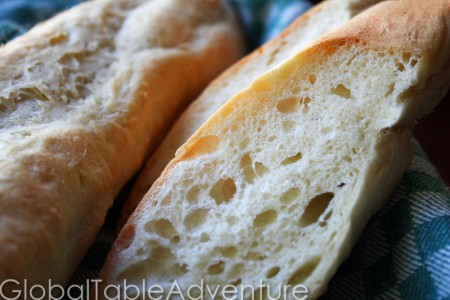 Here's a great video of Cuban bread being worked. Incredible the more into it you watch. They're literally working with a mountain of dough.
httpv://video.google.com/videoplay?docid=-1257514206200481593#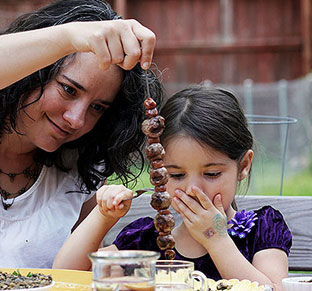 Hungry for more?
Be notified when National Geographic releases my memoir.
Simply fill in your details below.