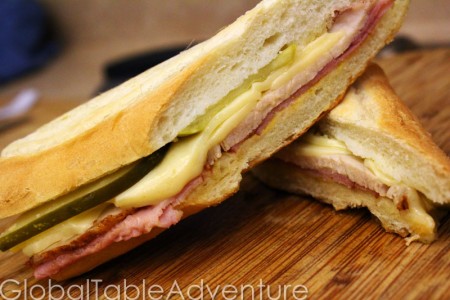 Serves 2
Ooey, gooey and sizzling hot, The Cuban sandwich will rock your world. The key to a great Cuban Sandwich is to obtain the best possible ingredients, especially when it comes to the bread and pork.
Ingredients:
18″ long Cuban bread (can substitute Italian or French bread)
yellow mustard (to taste)
4 slices of ham
4 slices of roast pork
4 slices of Swiss cheese
thinly sliced pickles (to taste)
Method:
First of all, roast yourself a pork and use the leftovers in this sandwich. It will be so much better!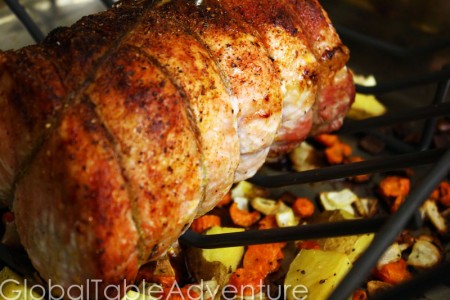 Now, that that's out of the way, let's get started.
Slice a loaf of cuban bread almost completely in half, lengthwise.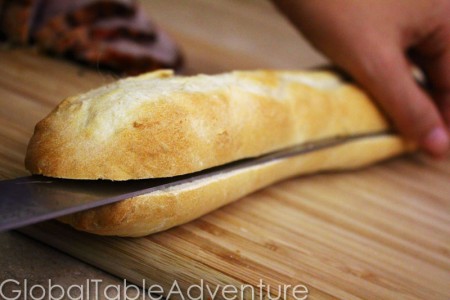 Spread the bottom with yellow mustard. This is very important in a traditional Cuban. My stone ground mustard still isn't speaking to me.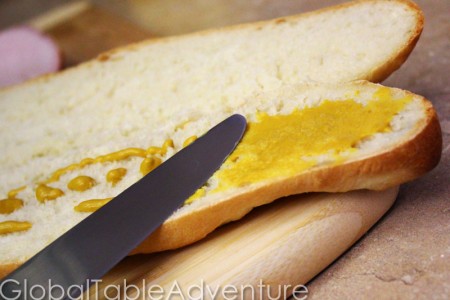 Add sliced ham… deli ham is fine!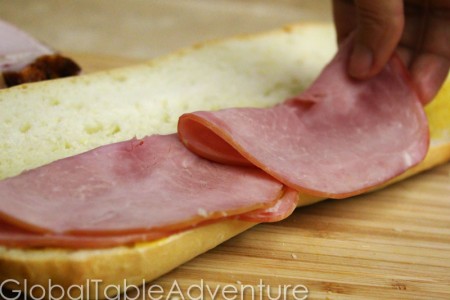 And thinly sliced roast pork.  Make sure you trim off any fatty bits. This is regret speaking.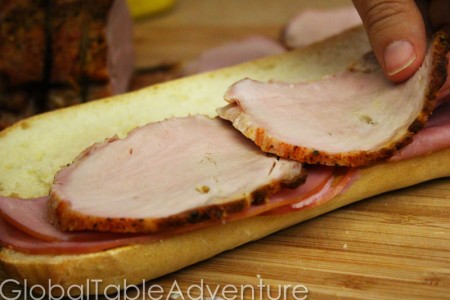 Layer on the beautiful Swiss cheese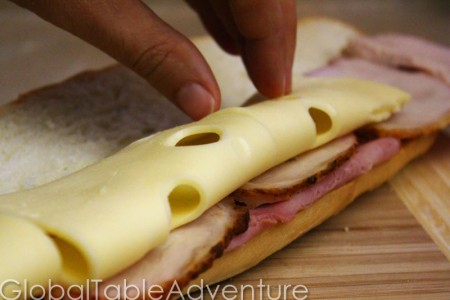 and sandwich pickles.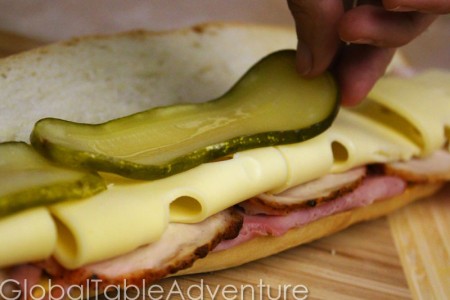 Cover with top of bread and slice in half so it will fit in the pan.
Then, heat a large frying pan over medium heat…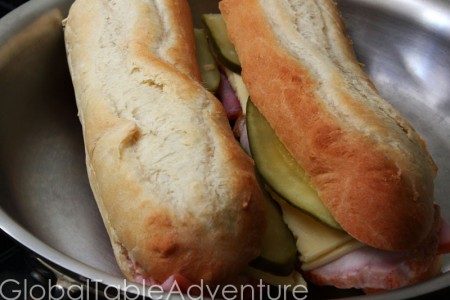 and on another burner heat up a large, heavy bottomed pot.
Then press the sandwiches between the two hot pans until hot, toasty, golden brown and … of course, the cheese melts.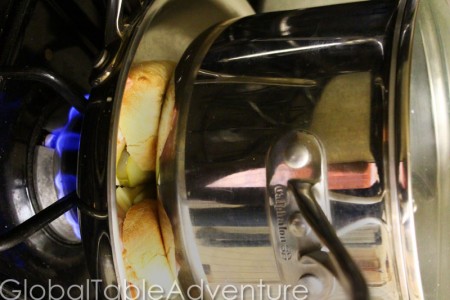 Crazy, right?  But it works!
When they are done, cut the sandwiches in half on a sharp diagonal.
Press it much thinner than this one…. This one is so terrible, I was ashamed and had to eat it up before anyone could look too closely.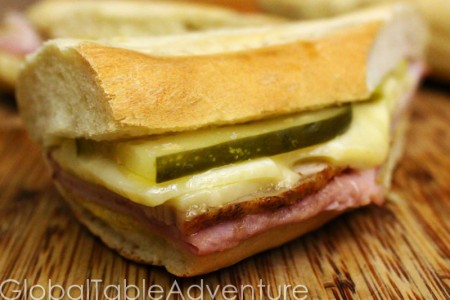 You need to press really hard.
Then you'll get something about like this: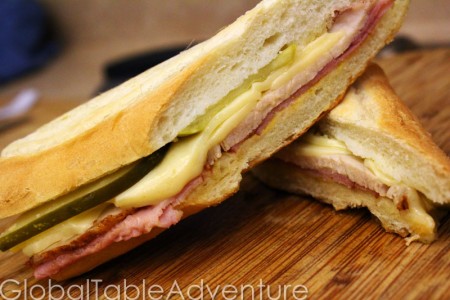 Droooooool.
Oh my.
I need more Cuban Sandwiches, stat.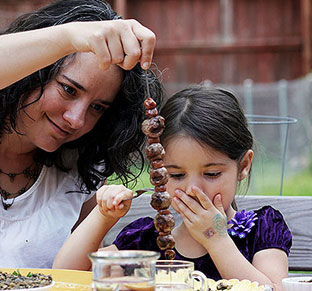 Hungry for more?
Be notified when National Geographic releases my memoir.
Simply fill in your details below.