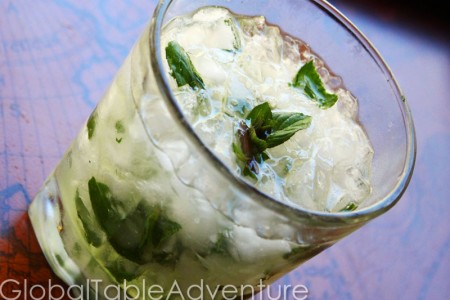 Makes 1 drink
The bold flavor of mint, lime juice, and sugar come together in this classic Cuban drink. If you have time, a simple syrup made of water and sugar cooked together is another possibility for sweetening the drink.
Ingredients:
1/8 cup superfine sugar
a handful of fresh mint
1/2 lime, juiced
1 shot rum
crushed ice
Method:
Gather your ingredients…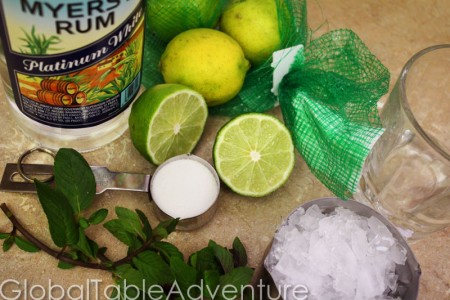 Drop a healthy handful of fresh mint leaves into a glass.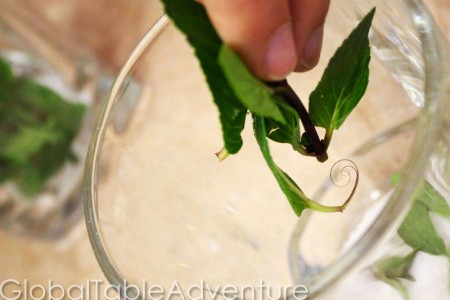 Add the sugar and mash it together with the mint. Renowned author Mark Bittman says that there should be enough mint pieces to chew on.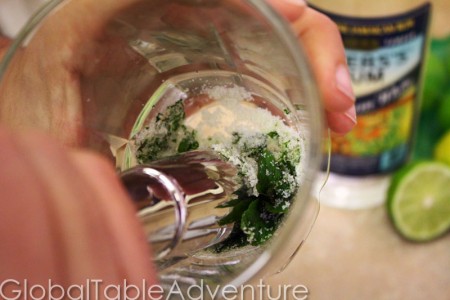 Squeeze in the juice of a lime for that tangy wow-factor.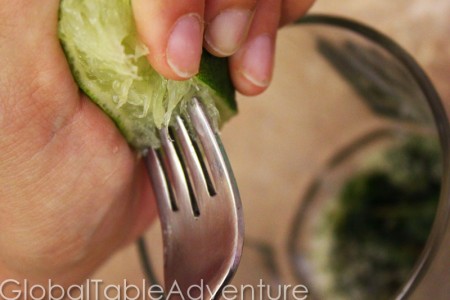 And a shot of rum. This is my faithful "Planet Hollywood" shot glass one of my brothers got me years ago. Remember when every kid had to have a Planet Hollywood t-shirt? I'm into the retro cool factor.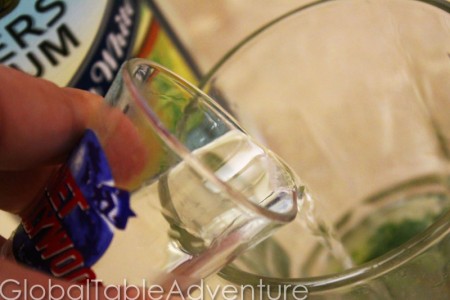 Add crushed ice, stir well and drink! Minty fresh…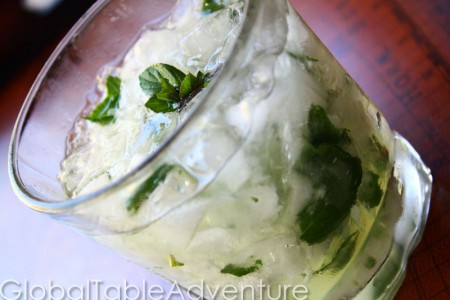 Now, if only you can get your dentist to approve it!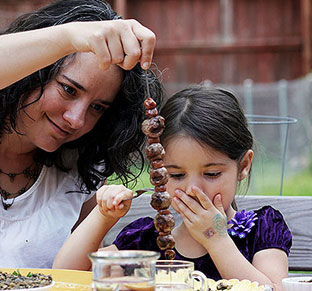 Hungry for more?
Be notified when National Geographic releases my memoir.
Simply fill in your details below.