Sugar on chicken casserole.
Lard in yeast-risen rolls.
Cookies that don't taste like cookies.
Ice cream without an ice cream maker.
This week's Chilean Global Table was a fascinating learning experience. And rich. So very, very rich. Without further ado, here's my review. Now, please excuse me while I …ahem… change into my elastic pants.
Chicken Pastel del Choclo [Recipe]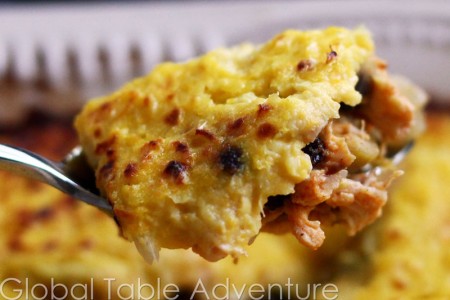 What I liked most about this:
This is hearty Chilean comfort food. The corn releases sweet juices over the savory chicken blend, making the entire casserole moist. Although the sugary corn and raisins are an unlikely contrast to the briney olives and egg, the mixture works. The spices are mild, but the blend of cumin, cinnamon, and paprika pulls the entire dish together.
What I liked least about this dish:
I think I'd skip browning the casserole under the broiler next time, unless I can be more vigilant. The sugar turns deep brown super quickly and, although this is tasty, my version looked almost burnt and I would be hesitant to serve a casserole like this to guests.
Pan Amasado (Chilean Rolls) [Recipe]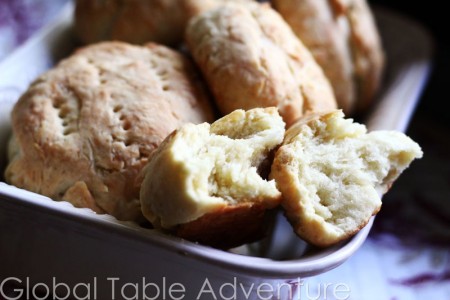 What I liked most about this:
The use of lard made for a crispy, biscuit-like texture, while the yeast gave the otherwise dense bread a lift in flavor and texture. I loved the combination and would play with this recipe to achieve a lighter result.
What I liked least about this dish:
Unfortunately, my system is not used to eating lard – in fact I was not super excited to use it, but I knew that lard is an integral part of South American cooking and needed to give it a try. Although it makes superior crusts and crisps and biscuits, lard is also dense and heavy. After just two rolls I felt as though I'd eaten a pile of bricks and was filled up for hours. Keith claims I shouldn't have eaten two, but I can normally handle two rolls! Plus, they smelled so good… how could I resist? Perhaps next time I'll cut back on the lard.
Chilean Alfajores with Dulce de Leche [Recipe]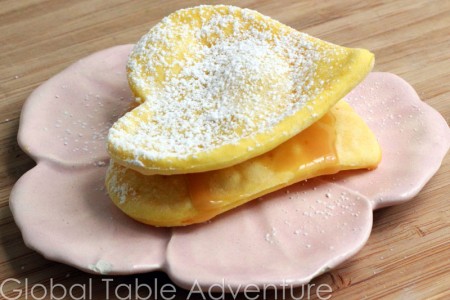 What I liked most about this:
The orange flavor from the juice and zest was lovely and bright. Coupled with intense, caramelized flavor of the milk fudge/dulce de leche, this sticky dessert was a treat.
What I liked least about this dish:
The cookies weren't really cookies in texture – they are more of a soft dough. This is no big deal if you know what to expect, but I had no idea what I was in for. To make an even softer texture -I've seen several recipes that combine equal parts flour and corn starch. They say it gives a more "melt-in-your-mouth" feel.
Crema de Limon (Chilean Iced Lemon Sherbert) [Recipe]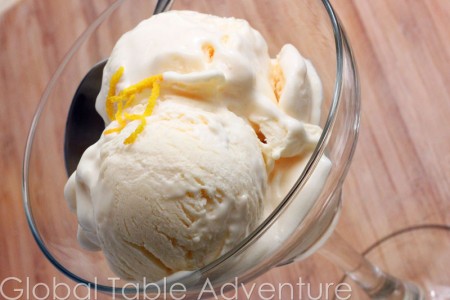 What I liked most about this:
This ice cream is lemony as can be. I loved the sharp citrus tang and find myself craving it throughout the day. I also loved that I didn't need an ice cream maker to make it.
What I liked least about this dish:
Sweetened condensed milk has a distinct flavor which I enjoyed, but which also took me a few minutes to get used to in ice cream. I also think this dessert filled me up faster than regular ice cream. Who knows, though. It could have been those rolls.
Ava's Corner
httpv://www.youtube.com/watch?v=3-E526pKVyg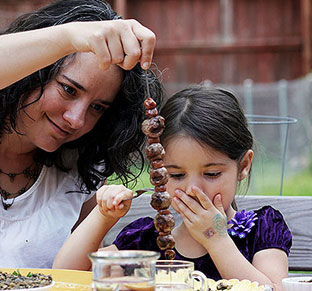 Hungry for more?
Be notified when National Geographic releases my memoir.
Simply fill in your details below.