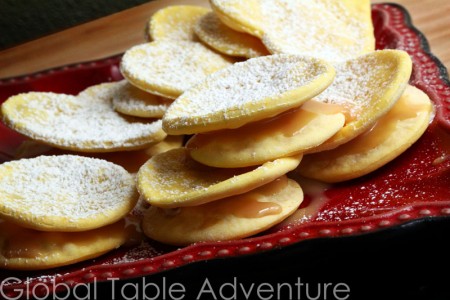 Serves 4
While Alfajores (cookie and dulce de leche "sandwiches") are made throughout South America, the Chilean version is unusual both in technique and presentation. They use an egg-based dough (in other countries shortbread is favored). In addition, Chileans only roll one side of the dough, which results in a curled leaf effect on the dough as it bakes.
Ingredients
5 Egg yolks
1 cup sifted all purpose flour
1/4 cup cornstarch, plus 1/4 cup as needed
½ tspn. baking powder
1/4 tsp orange zest
2 Tbsp Orange juice
Dulce De Leche (recipe)
Method:
Preheat oven to 400ºF.
In a small bowl, whisk together flour, baking powder and cornstarch.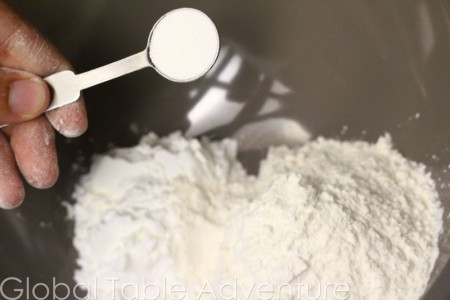 Add in some orange zest if you have it. Orange zest adds lovely fresh citrus flavor to the cookies.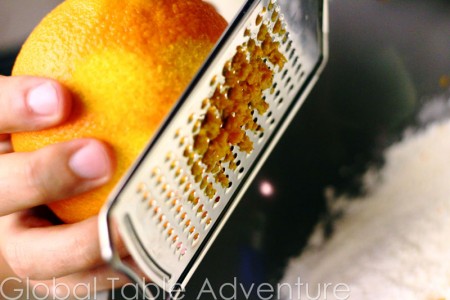 Beat egg yolks until pale yellow.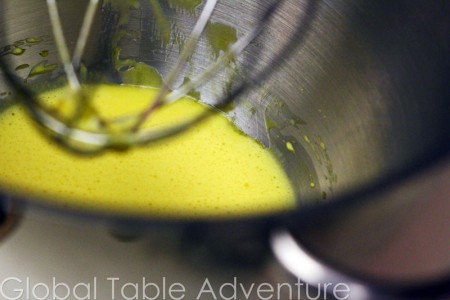 Add the dry ingredients to egg yolks in three parts, mixing in the orange juice in between.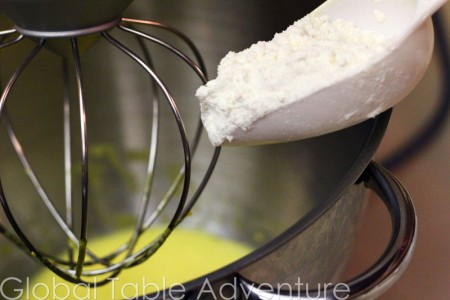 I used OJ with extra pulp, for extra goodness.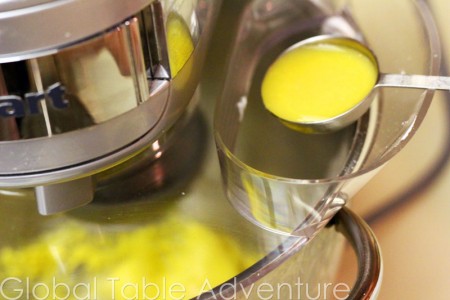 If the dough seems sticky, add extra cornstarch one tablespoon at a time, until the dough comes together and is no longer sticky.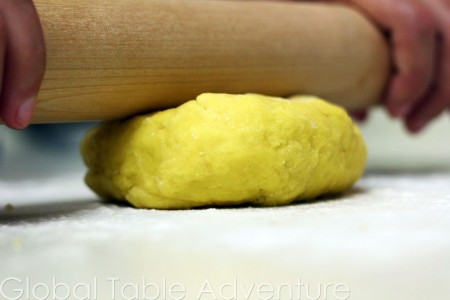 Roll the dough out thinly. Only roll one side of the dough or else it won't curl when baked.
You'll see pretty orange flecks if you used orange zest.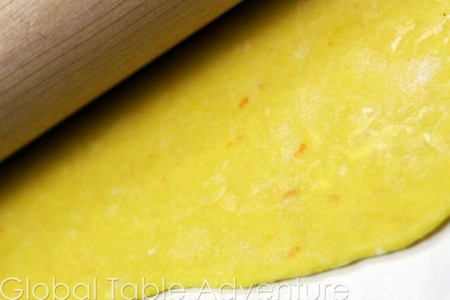 This is about the right thickness: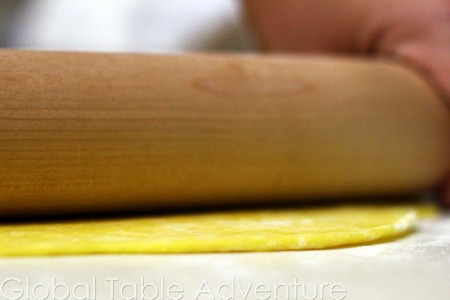 Cut out the cookies. I used circle and heart shaped cutters. Make sure you have an even number of each, in order to make the sandwiches.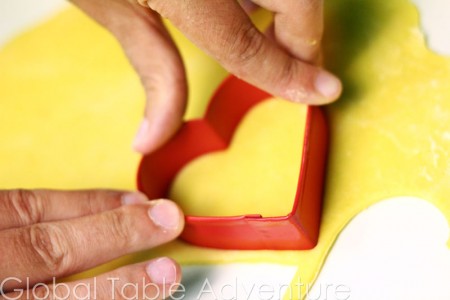 Prick the cookies with a fork so that they won't puff up.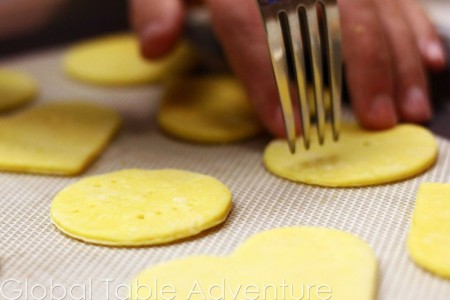 Mmm.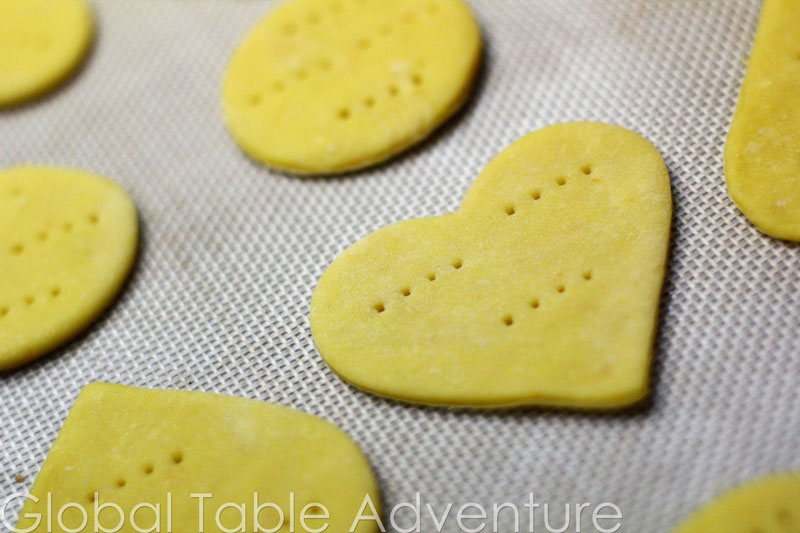 Bake for 4-7 minutes. Do not let them brown. They should remain soft and tender.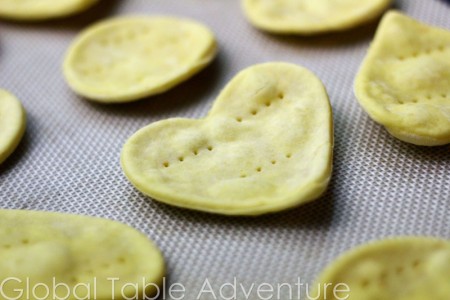 Let cool. Then, spread with dulce de leche.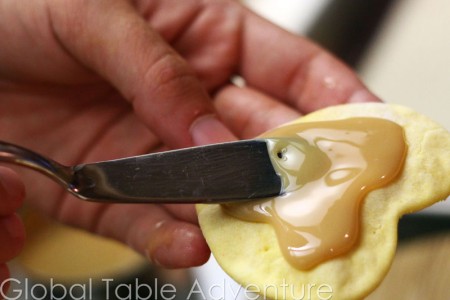 Put two halves together and enjoy, sticky fingers and all.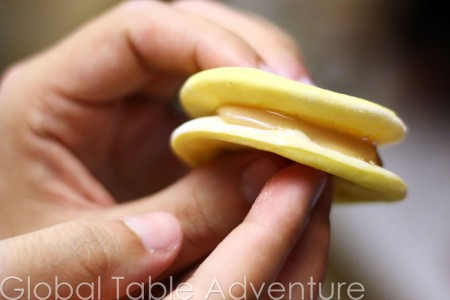 Unless, that is, you would like some powdered sugar.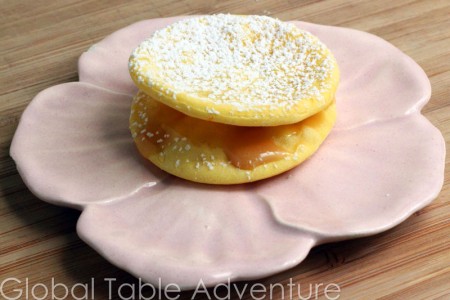 Powdered sugar makes every thing better. Even pretty little sweethearts.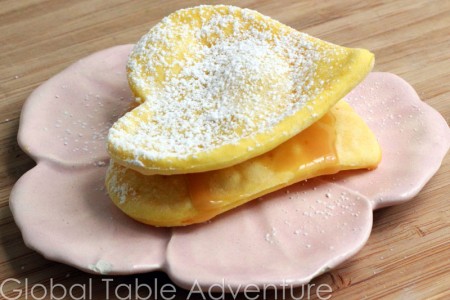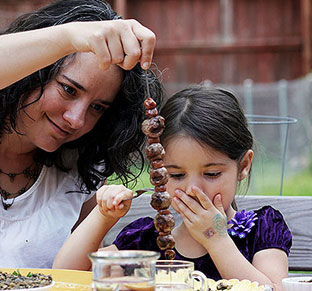 Hungry for more?
Be notified when National Geographic releases my memoir.
Simply fill in your details below.