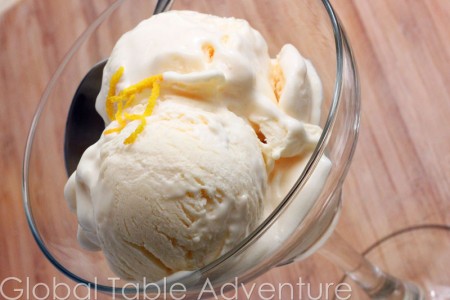 I once bought an industrial ice cream maker at a church sale for $2.00. It had a built in freezer. It made a quart of ice cream at a time. It was dingy, off white, and from the eighties. It made the best "cookies and cream" ice cream ever.
At the time, I had no idea what the value of a built in freezer on an ice cream maker is. (For those that don't know, they normally cost a couple hundred dollars)
Well. In my blissful state of ignorance, I decided the ice cream maker was too heavy to keep lugging around with me, so it took a trip to the thrift store, instead of to Tulsa, with me.
Oh. If I could take that decision back. I could have professionally churned ice cream any time I wanted to.
Lucky for me, I don't have to turn back the hands of time.
Why? Because Chileans make a lovely ice cream that does not require an ice cream maker. Huzzah!
Although the thought of making ice cream with cans of evaporated and sweetened condensed milk scared me at first, a little research quickly comforted me.
Evaporated milk is simply milk with 60% less water. The thicker mixture makes for a rich final product, while the sweetened condensed milk provides all the sugar required for ice cream, even if tart lemon juice is added.
Makes a half gallon
This is an easy way to make ice cream without a machine. The lemon flavor is bright and refreshing, especially after a heavy meal.
Ingredients:
1 can evaporated milk (standard 12 ounces)
1 can sweetened condensed milk (standard 14 ounces)
3/4 cup fresh lemon juice, strained
Method:
1. Place can of evaporated milk in the freezer. Two hours later, add can of sweetened condensed milk to the freezer. Leave them both there for one more hour.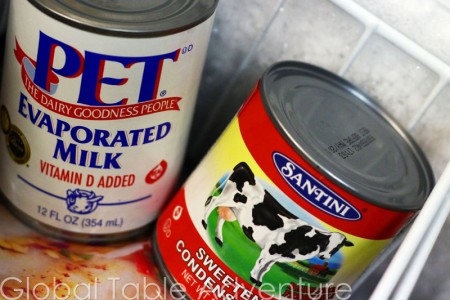 NOTE: Shake the cans every thirty minutes or so to prevent crystallization. This is a good job for kiddos.
2. Remove the two cans from the freezer. Open the evaporated milk and pour into a large bowl. Beat for 5-10 minutes, or until doubled in volume and "soft peaks" form.
Here's what it looks like straight out of the freezer: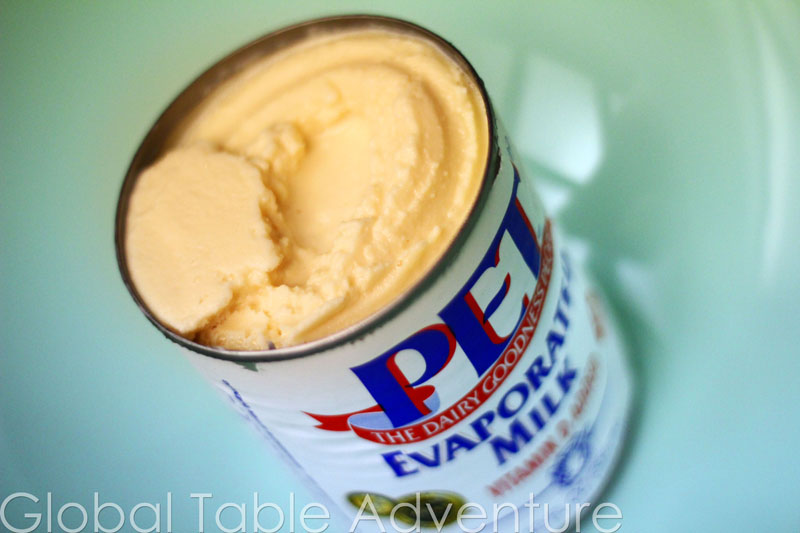 Here's what it looks like after whipping until doubled in volume: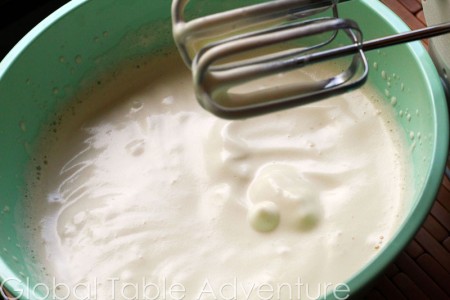 3. Add sweetened condensed milk and lemon juice to the whipped mixture.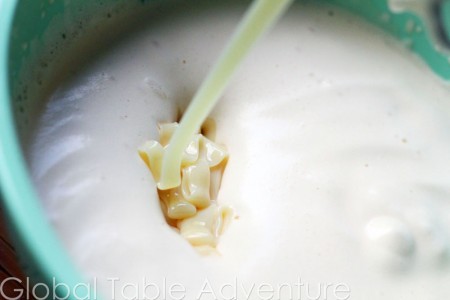 I used about four lemons for this recipe.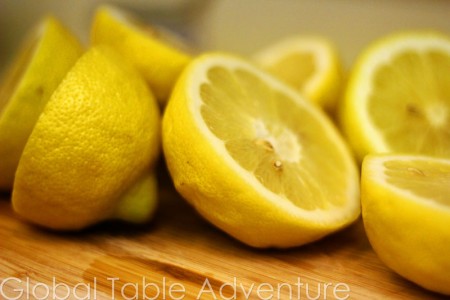 Whip for a few minutes, until full combined.
Look how full the bowl is getting… that's some frothy goodness!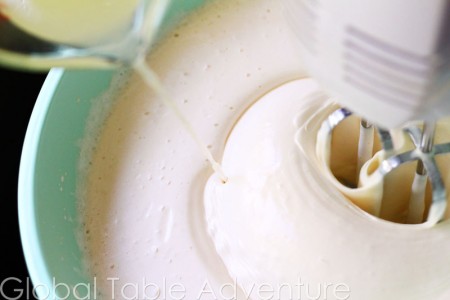 4. Spoon into freezer safe containers and freeze overnight, or for at least three hours.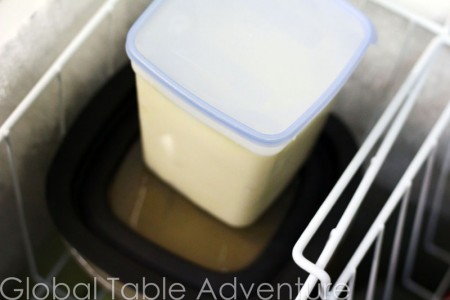 5. Serve directly out of freezer with some tea and laughter. You may want to let the ice cream soften a little before scooping, although I find it softens very quickly.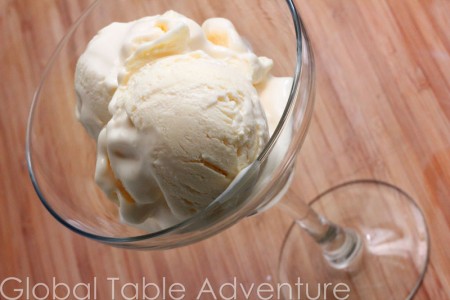 P.S.  If you have the time, add a few strands of lemon rind. It's like topping your dessert with a little Chilean sunshine.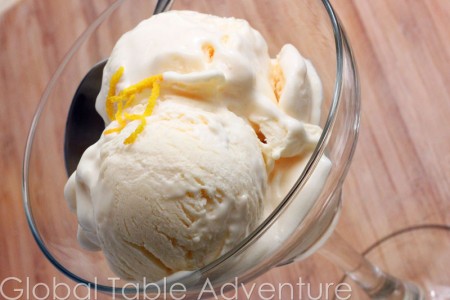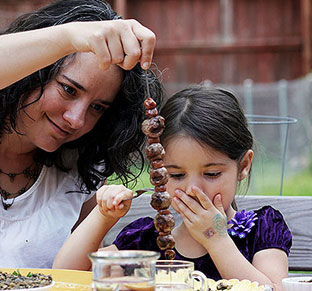 Hungry for more?
Be notified when National Geographic releases my memoir.
Simply fill in your details below.