This is meal #21/195 as we cook and eat our way around the world.
Our Bolivian Global Table used in-season produce and simple, home-style cooking. My biggest challenge this week was getting what I needed from the store. I went 4 times and still had to borrow a half cup of frozen peas from my neighbor and friend. Thankfully she had some or I'd have to load Ava back into the car for yet another trip to the store.
I don't know for sure, but I'm willing to bet it was a full moon because on my walk home the bag of peas split open and I lost about half them. Thankfully, there were still enough for the recipe.
Despite the shopping and cooking crazies, I eventually got the meal together. My taste buds were glad. My stomach was even gladder.
Bolivian Avocado & Tomato Salad [Recipe]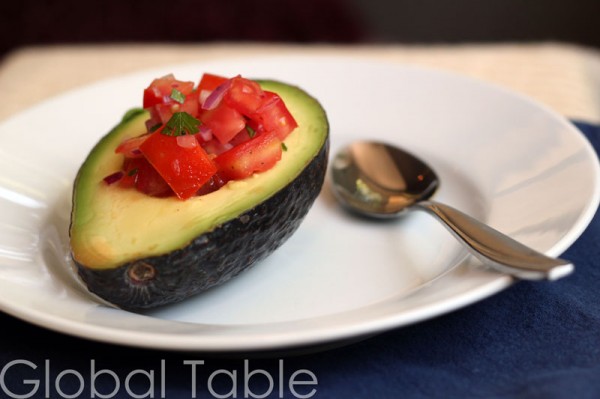 What I like most about this dish
Tender, buttery avocado is one of my all-time favorites; fill one with juicy tomatoes and I don't stand a chance. This elegant, easy salad is perfect way to celebrate tomato season (with the added bonus that it is vegan)!
The fun of this dish is making it your own … want more onion? Go ahead! Less parsley? Fantastic! I even let everyone fill their avocado bowls at the table. All I had to do was place everything on the table. That way people who don't love tomatoes could skimp. Meanwhile, I ate enough for 3 people, refilling my avocado bowl every few minutes.
What I like least about this dish
Not much, but I will give you a tip… I can't stress enough how important it is to season this salad well. Without a healthy dash of salt and pepper, this can be a very flat tasting salad.
La Sopa de Mani (Bolivian Peanut & Beef Soup) [Recipe]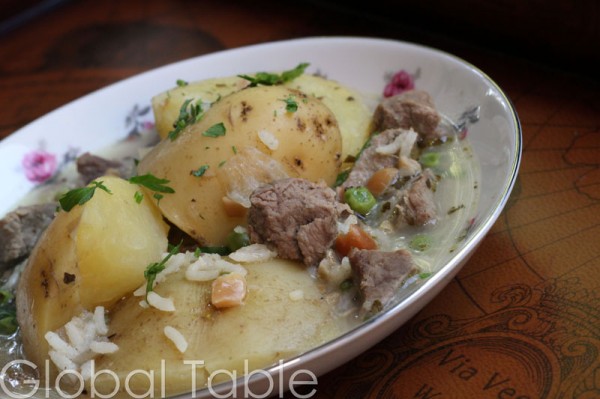 What I like most about this dish
Although I never met any of my grandmothers, I imagine this is how a Bolivian grandmother would dish up Sunday dinner. The flavor is not very far of from an American beef stew, however the peanuts and the splash of llajwa hot sauce (see below) really take the flavor below the equator. Mmm. Good.
What I like least about this dish
I only used 1 pound of beef which was okay, but I think it could take another 1/2-1 pound more, especially if you have meat lovers in your home. As the recipe is written right now, this focal point of this dish is definitely the potato.
La Llajua/Llajwa Hot Sauce [Recipe]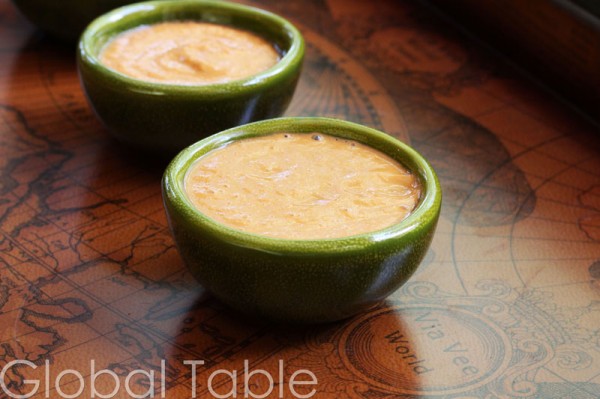 What I like most about this dish
La Llajua is intense, but the chili pepper is rounded out by with garlic, basil, cilantro, and olive oil. Stirring la Llajua into the soup this week made the food come alive like night and day. I'm happy to have this simple, fresh hot sauce/salsa recipe in my back pocket.  I can see splashing it over many meals. This dish is also vegan.
What I like least about this dish
Although the flavors were delicious, I could not eat this sauce by itself. But, then again, I am pretty wimpy. The solution was easy though- stir small portions of the sauce into other dishes, being sure to distribute evenly.
Corn on the cob with fried cheese [Recipe]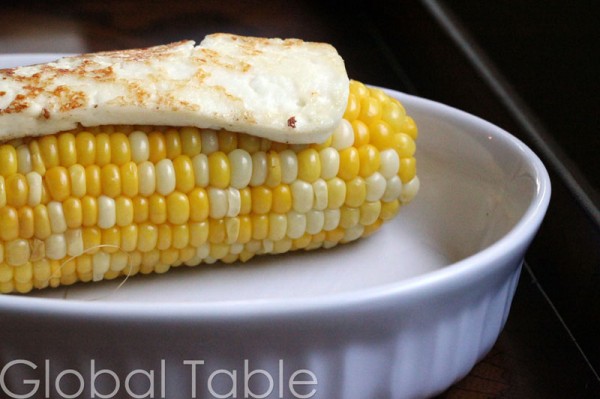 What I like most about this dish
Corn. Cheese. Fried. Good. Good. Golly.
What I like least about this dish
Although my sources indicated queso blanco as a good cheese for this, it didn't drape over the corn in an oozing curtain of cheesy goodness. I was a little disappointed, but it was still tasty. I actually broke my fried cheese up into little chunks and ate with the soup. Not exactly what I had planned but it was super yummy anyway.
If I made this again I would definitely use a softer, melting cheese like mozzarella.
Leche Asada (Baked Milk Custard) [Recipe]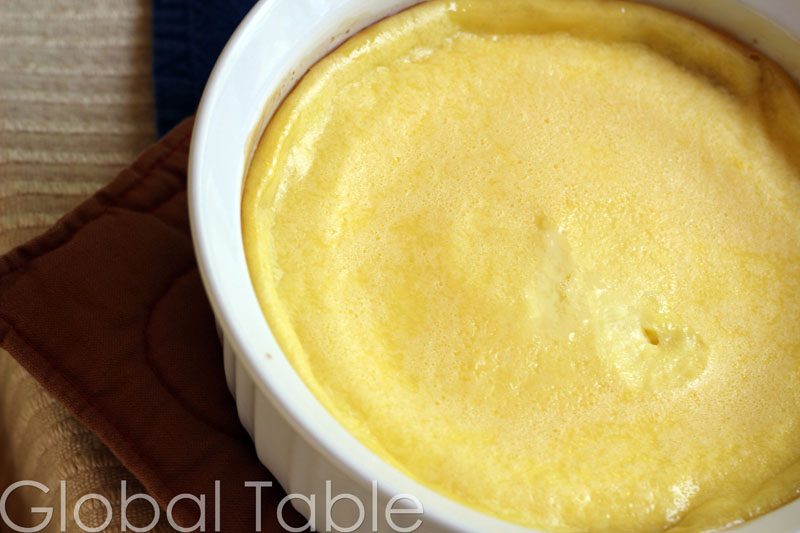 What I like most about this dish
Three ingredients works for me! This dish is a snap to throw together and the results are great! Growing up, my mother made a dish very similar to Leche Asada, but with the addition of nutmeg for seasoning. As a result, Leche Asada brought up a lot of happy cooking memories.
What I like least about this dish
I didn't bake my custard in a water bath and I think the texture would have been slightly improved if I had. The dessert was certainly good, but I'm talking about taking it to the next level – excellent. Also, I had a hard time not adding vanilla extract to this dish. In the end I didn't because none of the three recipes I researched called for it, so I assume that vanilla extract is not a common ingredient for this recipe, in Bolivia.
Ava's Corner
Ava enjoyed a peanut-free version of the peanut stew. I know, an oxymoron.. but babies can have terrible reactions to peanuts, so I did not want to risk the allergic reaction. She loved it and ate the beef in sight. She even ate the peas, which is a big deal.
Ava used to love peas but got a really bad stomach bug the same day she ate a bunch of peas. She was so sick we took her to the ER. You know how, when you lose your lunch, you really don't want to have that lunch again for a long, long time? That's what happened with Ava and peas. Apparently Bolivan soup is the cure for that. Yippee!
We're hoping to video Ava next week. This week's video was lost to the wonders of "wiped memory cards." Whoops. Since our anniversary is today, I won't tell you who did it. I want to make sure I get my sweet hugs and kisses. Can you blame me?