If you want to eat like a Bolivian, I highly recommend you try Llajua.  Bolivians happily splash this liquid fire over their meals as casually as Americans use ketchup – perhaps even more profusely. The stuff goes on everything – from soup to grilled meat, boiled vegetables, savory pies (like the Salteña), and more.
The heat originates from the locato pepper, rated between 30k and 100k on the Scoville Unit. From what I gather, the locoto is like a mild habanero. Ha. Mild. Habenero. What an oxymoron.  If I know one thing, I know I can't handle any kind of habenero with grace, mild or not. In fact, I about went into apocalyptic shock during the Angolan Global Table, when I threw part of a habenero down the garbage disposal and ran it. Yes, I meant apocalyptic. Death fumes shot right up into my eyes, nose, and throat, making even my toenails sweat. It was ugly.
To spare myself (and you) the misery, I substituted Serrano chilies which rate below 25k Scoville Units. And, boy howdy. Good thing I did't use any death peppers because the Llajua was still screamin' hot. A little taste hit me hard, like a two year-old temper tantrum.
But there is more to Llajua that heat. Much more. The flavor is intense and complex, rounded out by the fresh flavor quilquina:
Quilquina has been dubbed Bolivian cilantro/coriander. However, unlike cilantro, quilquina does not make your mouth taste like a soapy rag. (That's what Keith says cilantro tastes like which, incidentally, just makes me want to feed it to him more. Is that wrong?)
To replicate the complex, spicy flavor of quilquina people often substitute cilantro, sometimes with some floral basil and/or spicy arugula.
Llajua's texture ranges from a loose salsa to a fine puree. I like the smoothness of the latter because it literally disappeared into our Bolivian Peanut Soup, becoming this mystery "Mmm, mmm" background flavor no one could quite pinpoint.  I was floored by how much better (and more, dare I say, Bolivian) our Peanut Soup tasted with a dash of spicy Llajua.
Makes 1 cup
Ingredients:
3 ripe tomatoes (I used roma because they were on sale)
1 red locotos chili pepper
NOTE: (I used a Serrano to make it more mild, although I left the seeds in so it was still hot. Feel free to use jalapeño or whatever you like)
2 garlic cloves
3 basil leaves
2 Tsp cilantro
1/2 tsp salt
1 Tbsp olive oil
Method:
1. Halve the tomatoes.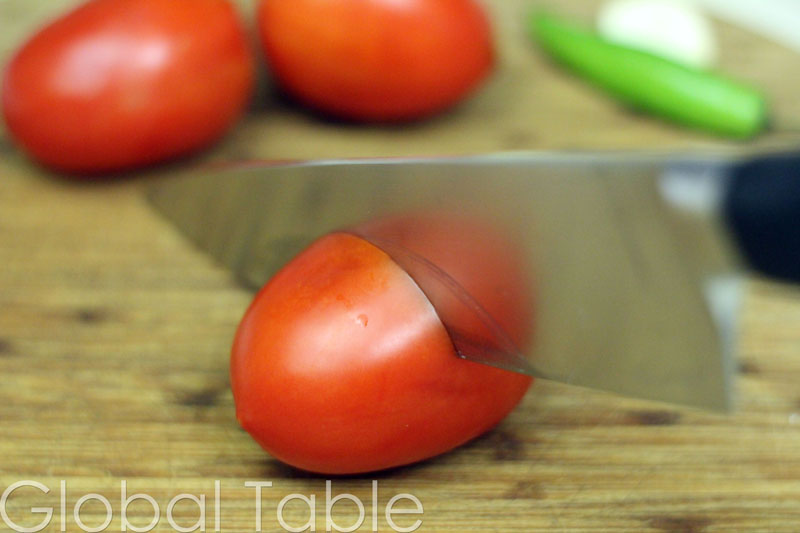 Quarter the Chili pepper. Don't rub your face afterwards or you'll be crying.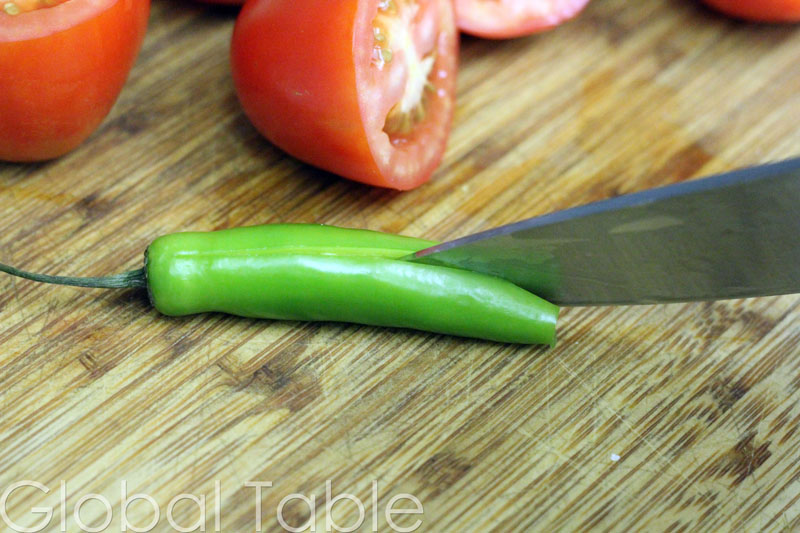 Quarter the garlic.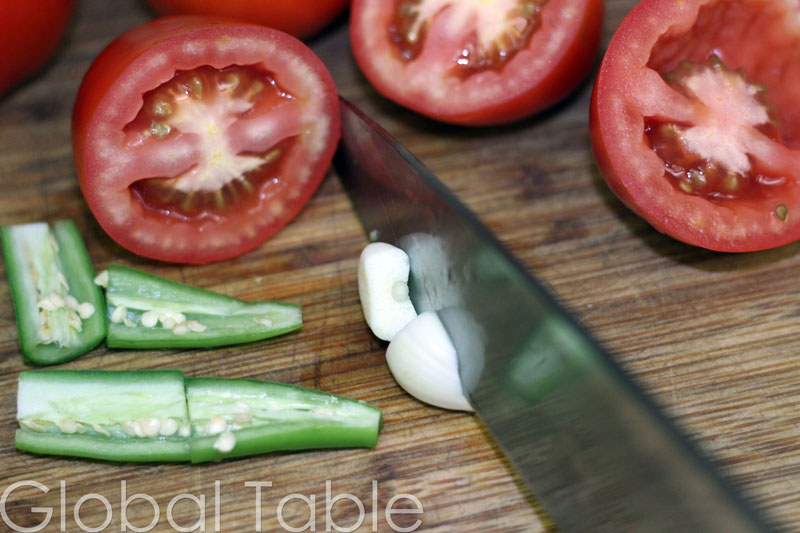 Take out the seeds and stuff from the tomato. Tomato guts are too wet and acidic for this recipe. Remove seeds from chili pepper if you want to make it more mild.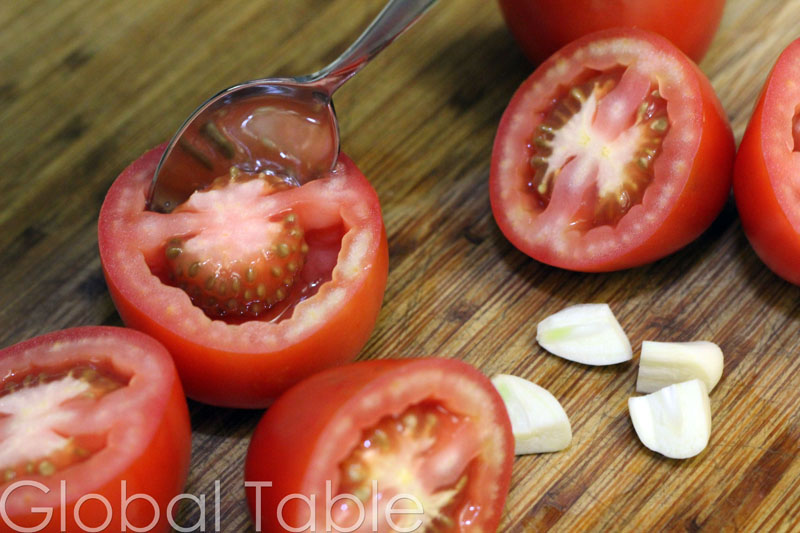 Grab some cilantro and basil. My garden's doing pretty well this year! Yay, for fresh edible plants

This is how much I used: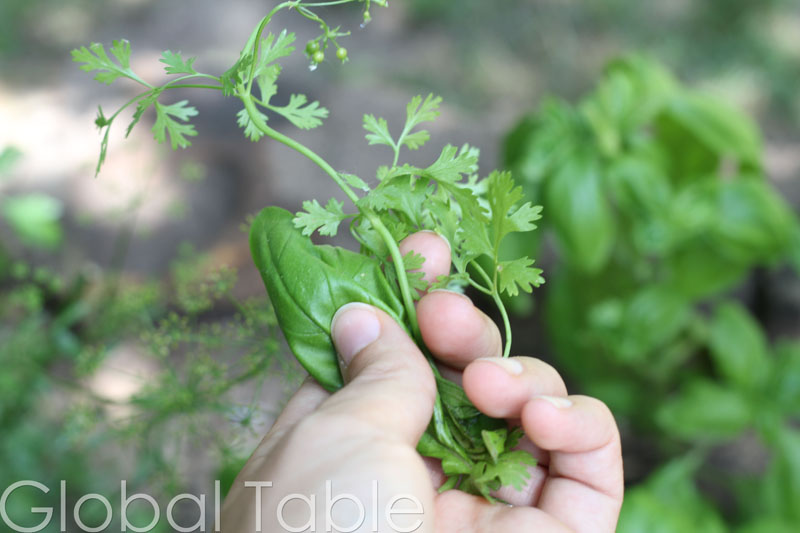 I love cooking without the stove in the summer.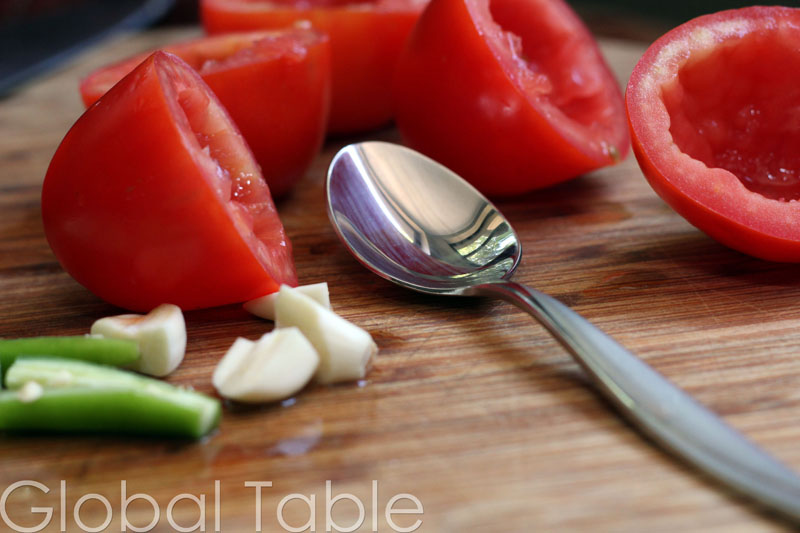 Put everything in a blender.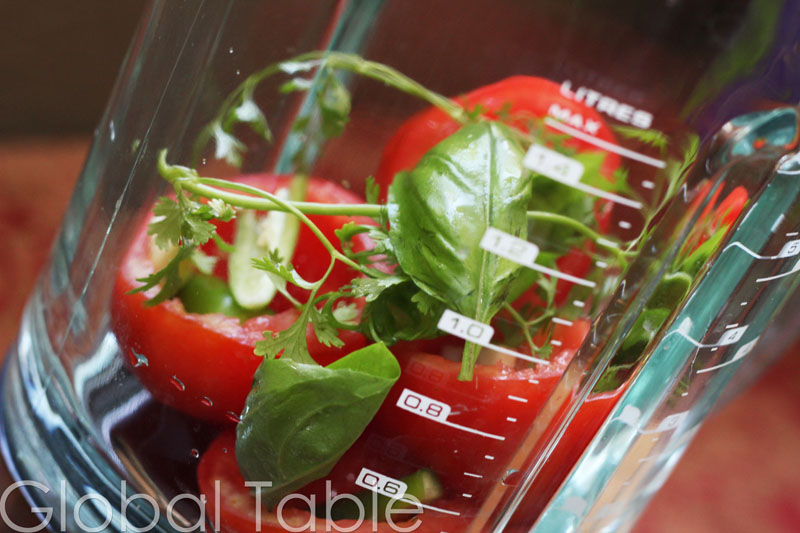 Drizzle with olive oil.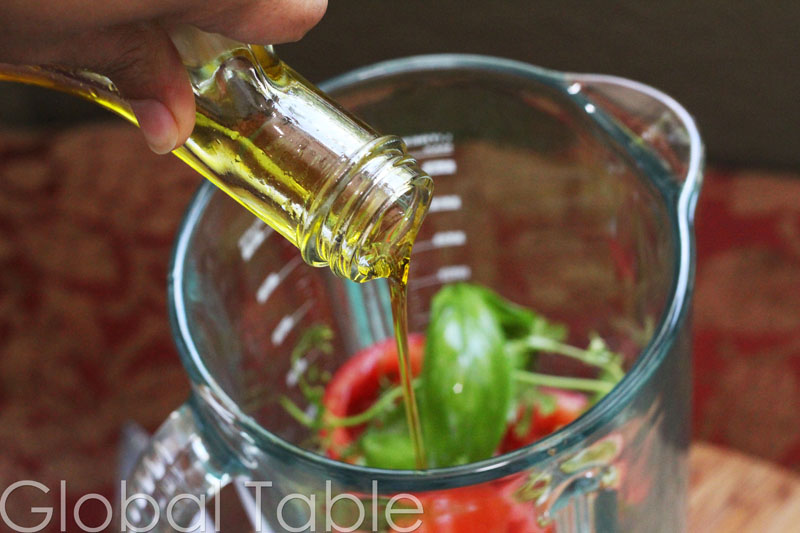 Sprinkle with salt.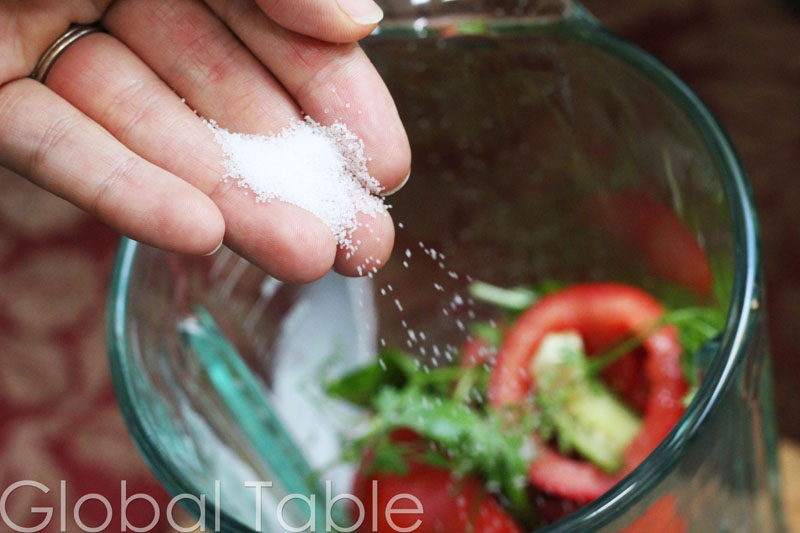 Puree (I used the liquify button) and pour into little serving dishes. Never you mind that it looks like "yuck." This pouring phase is just this recipe's awkward, teenage years. Things improve drastically after you pour it. Trust me.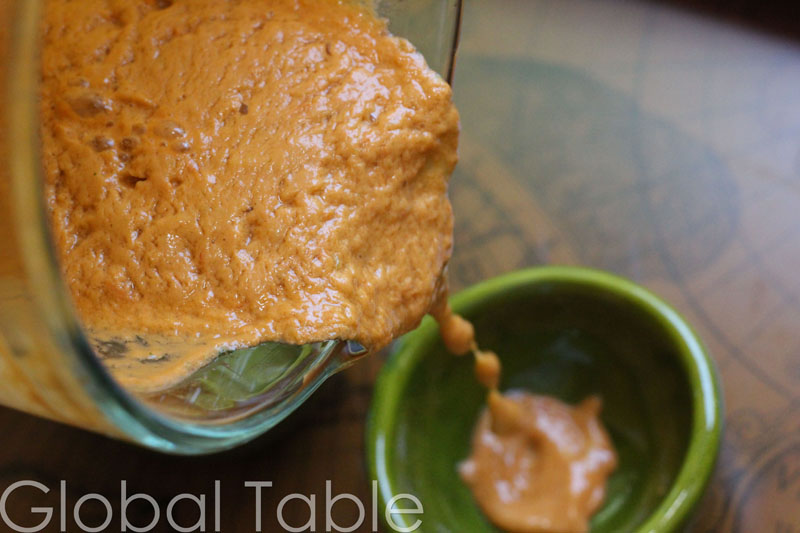 See? Much better! Now.. dig in. But not all at once lest you summon the apocalypse.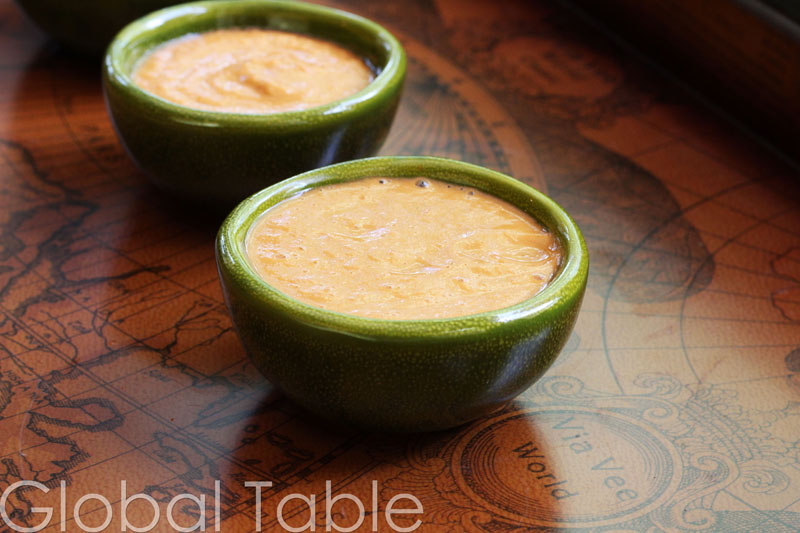 NOTE: This is definitely make-ahead friendly…
Llajua
kept in my fridge for about a day until needed.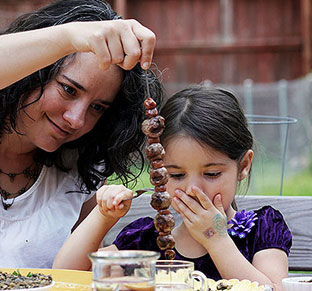 Hungry for more?
Be notified when National Geographic releases my memoir.
Simply fill in your details below.