I went to the mall yesterday for mixing bowls and came out with a Belorussian! Yes, you read me right! One of the lovely women who work in Dillard's home department hails from Belarus. In fact, she only got to the United States 8 months ago! After I picked my jaw up off the floor, I invited her to come over, cook, and share her secrets with me. She said yes! Now if that's not a lightning bolt of good fortune, I don't know what is! Anyway, this menu is heavily influenced by her recommendations. I can't wait to see how it all comes together! NOTE: should she suggest modifications as we cook, I'll come back and update this. I'm sure you understand.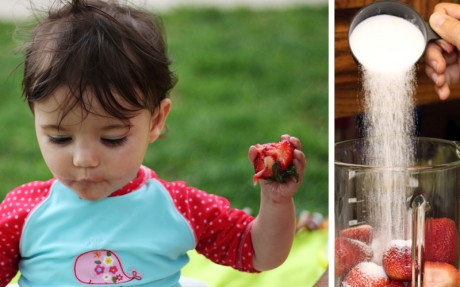 Borshch Soup from Belarus (Beet Soup with potatoes) [Recipe]
Borshch is popular throughout the Slavic region, however in Belarus they enjoy a special version of this beet soup – chunky, with potatoes and cabbage.
Mushroom stuffed Draniki (Potato Pancakes/hash browns stuffed with mushrooms) [Recipe]
Draniki (also spelled Deruni) are grated potatoes mixed with onion, egg, and flour and formed into patties. They are then pan fried until deep brown and served with sour cream. This popular variation is layered with mushrooms.
Rye Bread [Recipe]
Dense and high in fiber, rye bread is a staple in Belarus, preferred over wheat bread. In fact, Belarus is one of the largest producers of rye in the world.
Strawberry Kisiel (Thick Strawberry Puree) [Recipe]
Kisiel, a popular slavic dessert, consists of berries thickened with sugar and cornstarch. You can use any seasonal berries, although cranberries, strawberries, raspberries, blueberries, and gooseberries are the most traditional. The amount of sugar needed depends on how sweet your fruit is. Kisiel is wonderful over vanilla ice cream.