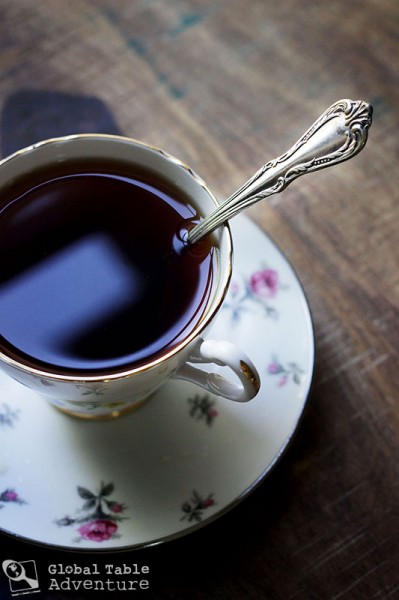 If you want to try something uniquely Russian (at least, I'd never heard of it until this week), try a cup of nice, black tea with a spoonful of fruit jam stirred in. Tea is the national drink of Russia, while the jam is a happy bonus.
If you're serving to more than one, be sure to brew the tea extra strong. According to Wikipedia:
A notable feature of Russian tea culture is the two-step brewing process. Firstly, tea concentrate (Russian: заварка) is prepared: a quantity of dry tea sufficient for several persons is brewed in a small teapot. Then, each person pours some quantity of this concentrate into the cup and mix it with hot water; thus, one can make one's tea as strong as one wants, according to one's taste. Sugar, lemon, honey or jam can then be added freely.
Even with the jam, a cube (or three) of sugar is optional, but recommended.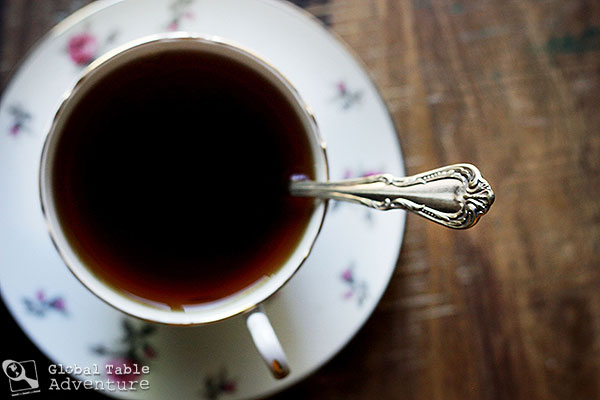 So what'll it be? Raspberry jam? What about cranberry? Or sour cherry?
Whatever you choose, you'll be well on your way to joy.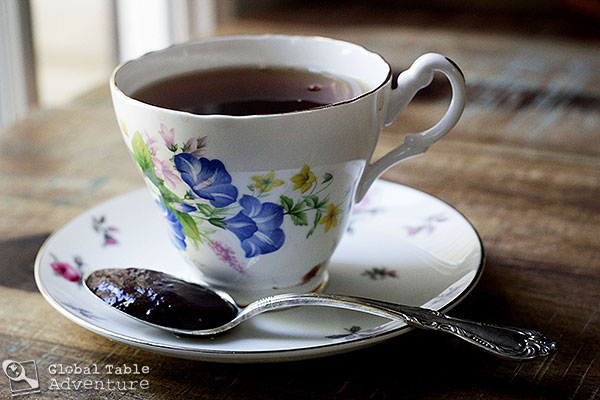 As long as you sip it somewhere beautiful. Breezy. Light.