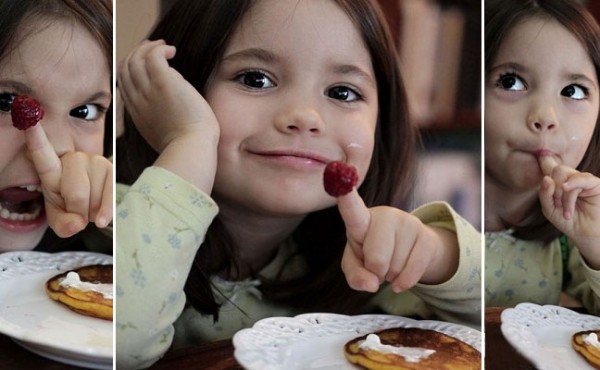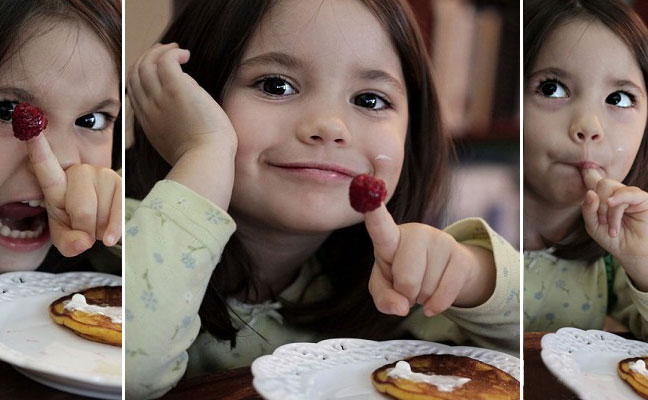 This week we took the Russian Potato Salad to a potluck event in downtown Tulsa called "Open Tables" where individuals of different religions and belief systems gather to share food and company. It was my first time. While the discussion would have been fascinating (we were encouraged to talk about our differences), my table – through a series of prior commitments, baby bedtimes, and no shows – had completely vacated by the time discussion started. And so it came to be that, while the room chattered on, I sat alone at my table, thinking about the evening, staring at my empty plate.
I briefly considered switching tables to join another group but the longer I sat there, the more I realized that the food had already done the job – no words were necessary to learn about our differences. Earlier that evening I had slipped our potato salad into the mix between a giant steaming bowl of biryani, spicy chickpeas, cinnamon-laced kugel, and goat stew. The variety was intoxicating. As I filled my plate, a casserole of neon green lime jello salad caught my eye. (Salad isn't quite the right word, nor is jello; the mixture had been whipped with cream so that the concoction had slumped into a somewhat mushy, vague form.)
Suddenly, a gentleman said "Now that's an Oklahoman salad."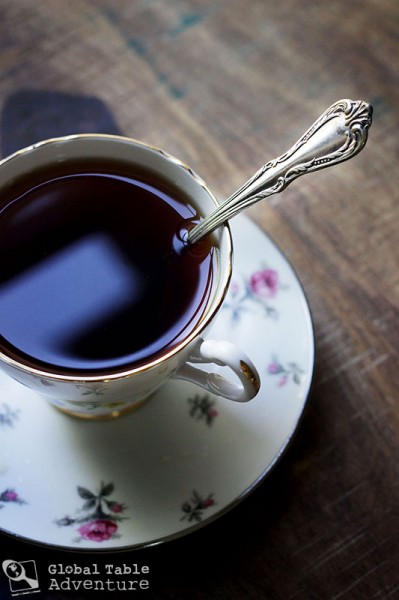 I looked up as he gave a nod to a sweet, shaky sort of old lady. She was beautiful the way women who've lived full, meaningful lives are beautiful. Turns out she had made the lime jello salad he was cooing over. Any other time, in any other place, I might not have taken any, but this night I placed a small scoop out of respect and curiosity.
To be honest, the squishy slump seemed out of place among all the heady spices and rich gravies. I tried hard to not let the foods touch – something I generally don't fuss about. Back at the table, I ate circles around the salad until it was the only food left. I took a microscopic bite. I thought of the sweet old lady who had put so much effort into the dish. I wanted to love it. I took another bite.
The man's words, "Now that's an Oklahoman salad," kept ringing in my ears.  I had no idea this was typical of our little corner of the world. In fact, I knew more about each of the "foreign" dishes than this local one. While all around me people sampled the Russian Potato Salad, I stayed focused on the jello salad.
Talk about a wake up call.
Pumpkin Olad'yi [Recipe]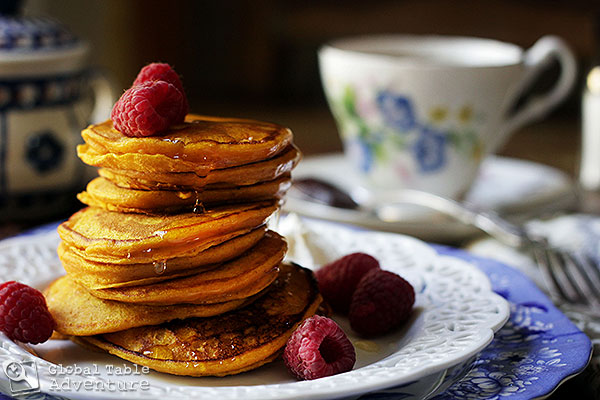 What I loved most about this dish:
The combination of pumpkin, buttermilk, honey, and raspberries is wonderful, rich, and the perfect way to wake up on a chilly Saturday. These small "pancakes" were gone in seconds, the family loved them that much. I particularly appreciated that this is an international recipe that doesn't need any really unusual ingredients. I can make it simply by popping open the pantry (er, that's what I'd do if I did, in fact, have a pantry).
What I loved least about this dish:
The only real issue is being patient enough to cook these pancakes low and slow, so that they cook all the way through.
Egg, Egg, Caviar [Recipe]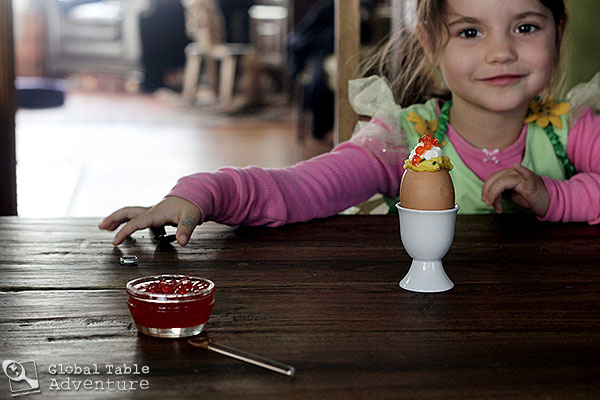 What I loved most about this dish:
I have never made eggs this way – the soft, creamy egg is so rich it tastes as if there's cheese in them. The hit of chives and heavy cream really takes them over the edge.  I'll be whipping up my eggs this way quite often.
What I loved least about this dish:
Oh, that caviar. That intense, intense caviar. I'm proud of my entire family who all tried it. We were brave. We wanted to be like Russians, but unfortunately the fish oil flavor was overwhelming for all of us. Our taste buds revolted. The good news? Right now our neighbors have some mighty fine caviar in their fridge. Enjoy, friends, enjoy!
Russian Potato Salad | Olivier Salad [Recipe]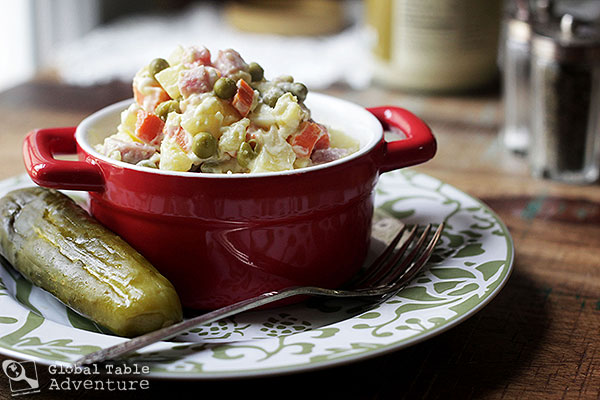 What I loved most about this dish:
Don't think of this as salad. Think of this as an entire meal … everything from your carrots, to peas, to ham lives in this bowl. Everyone I offered this to, ate it up (although I do have to admit I went light on the mayonnaise because we don't eat a lot of that around here.
What I loved least about this dish:
There's a lot of slicing and dicing, so make sure you plan for enough time to do that. Also, be sure you don't overcook your potatoes or you'll have trouble dicing them nice and neatly.
Russian Tea [Recipe]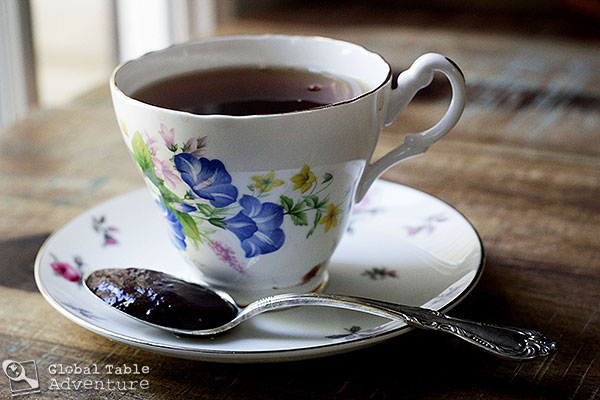 (Just a little bonus post for fun)
Ava's Corner
WEEKLY GIVEAWAY WINNER
Congratulations to Nicole who said:
While I would love to keep and cherish them, I would give them as a gift to my neice, Gabriella, who was adopted into our forever family from Russia. My sister has recently completed their fourth international adoption and we can now call our family the "U.N." since we cover: Russia, South Korea, Ethiopia and China. Gabbi would love to use these measuring cups in the kitchen baking all sorts of yummy things.
Please email me by November 12, 2012 to claim your prizes.