These are 5 stories of ordinary people who brought the world into their kitchens in fun, creative ways. Their culinary adventures have spiced up dinnertime, taught them something new, and connected them to the world at large.
I hope you find their stories as inspiring as I have.
1. Charlie's Odyssey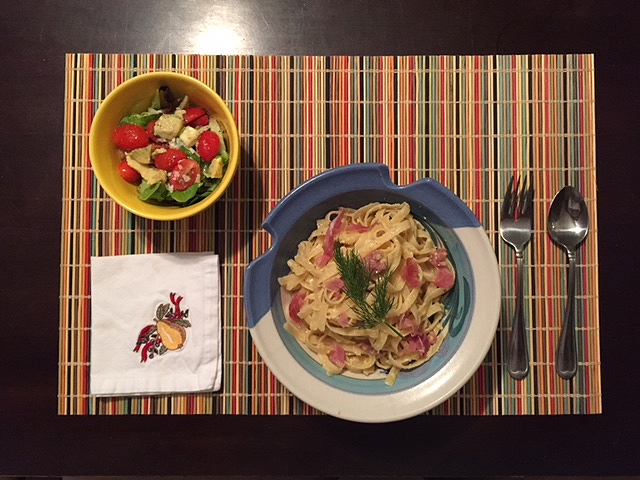 Charlie is a 10th grader. His class recently read The Odyssey and the teacher challenged each student to take on their own odysseys. Charlie decided to learn about food on different continents by trying several new recipes. He sent along pictures of the Pope's Fettuccine and Horiatiki (Greek Village Salad) he tried (with an extra fancy glass of grape juice, of course).
Well done, Charlie!

2. A birthday ritual on the riverbank
Susan has used our Afghani recipes and articles to celebrate her friend's birthday… for three years in a row!
Here's Susan's story:
When I first found your food adventure blog it was time to plan a birthday party for a friend who travels to India several times a year. […] Afghanistan became the menu for her outdoor party. We sat near the river on bedspreads that looked Afghani, ate from platters that were set on large fabric swatches [ covering a mini-trampoline ] to create a low table. Garments from India were offered to guests and we shared a Memory Meal together. […] That Afghani menu with warm Noni Bread is going into its 3rd year as a Birthday extravaganza.
A gift to treasure!
 3. Culinary Chronicles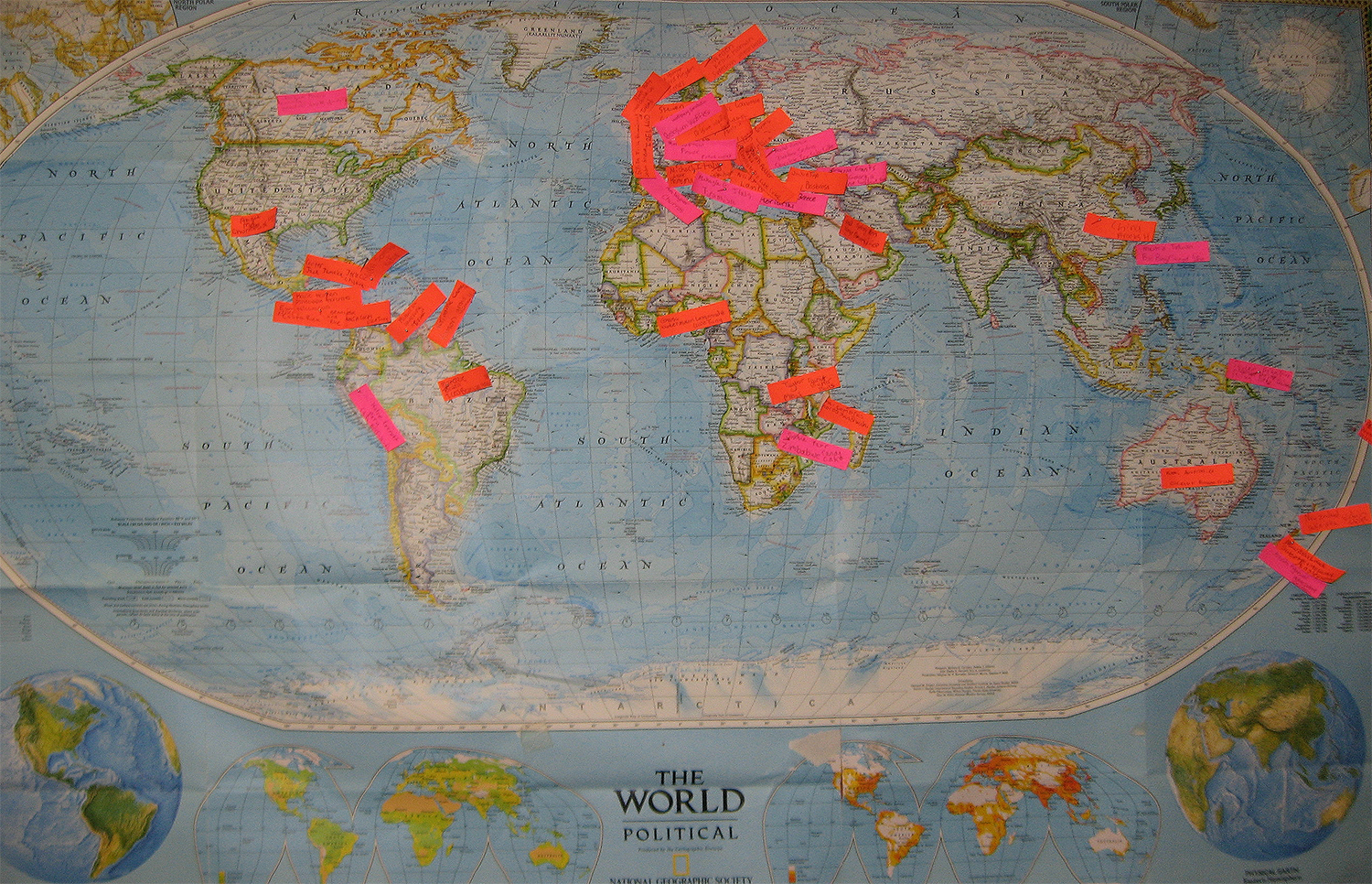 Cynthia's 6th and 7th grade English classes used our Map Room to select countries for a spring journal assignment called "Culinary Chronicles." Each student tried a recipe from somewhere in the world and recorded their experience in five journal entries.
Journal entries included writing about their shopping and cooking experiences, process photos, and interviews with family members who tried the food. As you can see from the map, their culinary experiments tracked the entire globe!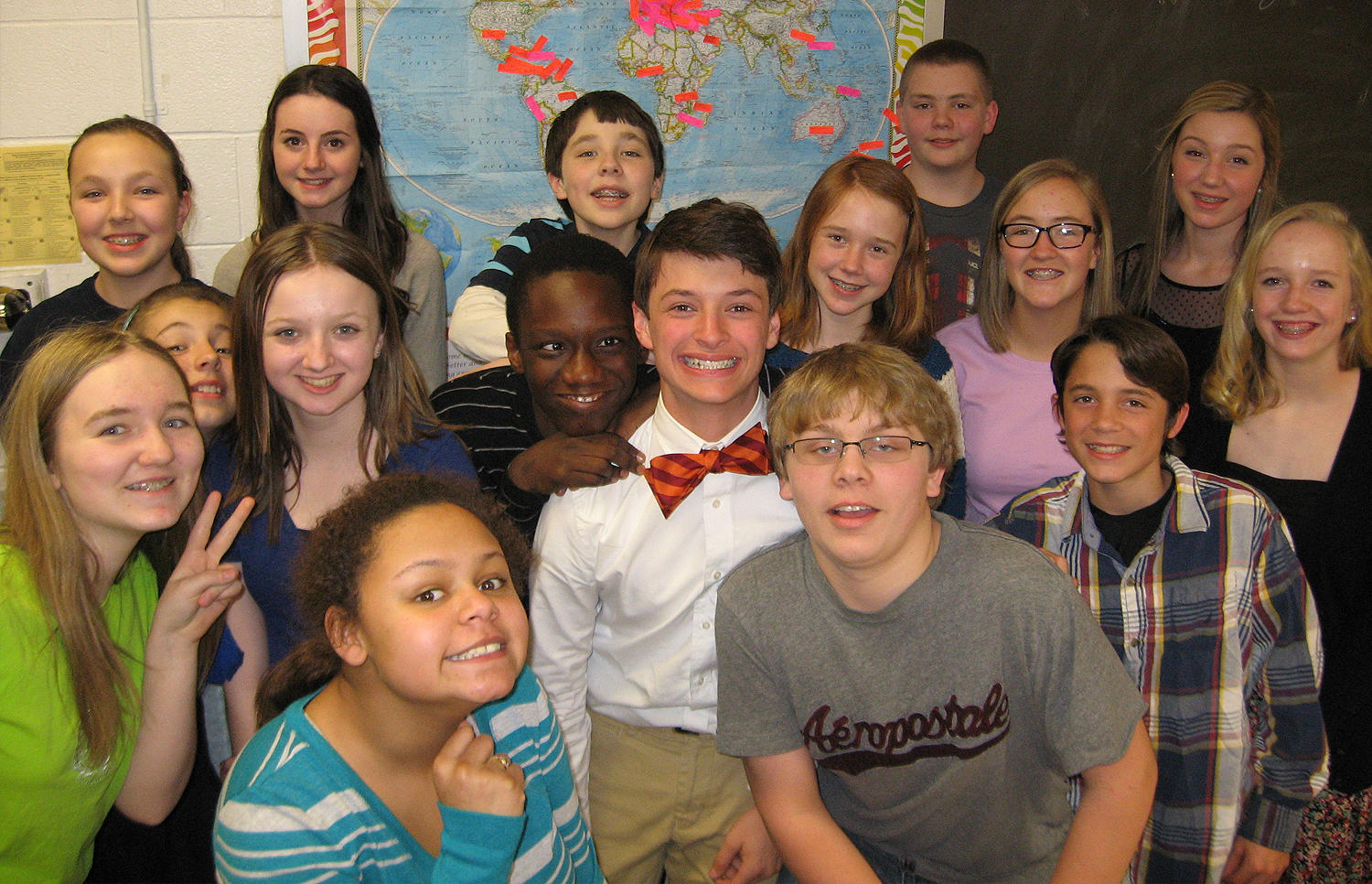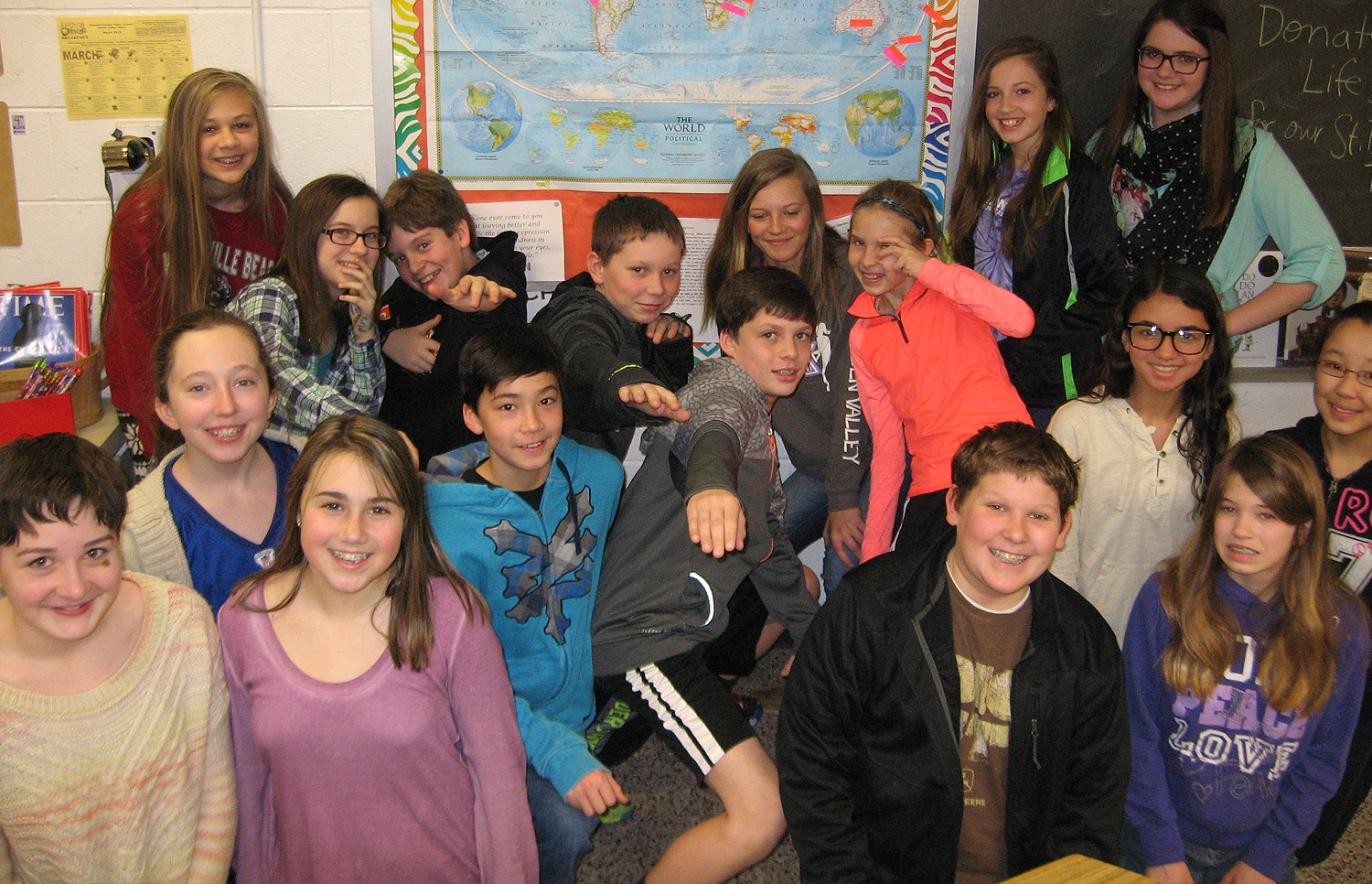 Here are some of Cynthia's reflections on the classwork:
Highlights for me were getting an insider's peek into my students' family life and kitchen.  Students expressed excitement over providing their family a reason for coming together.  Some had never been given an excuse to try and make anything for consumption before.  […]  I giggled at all the kitchen mishaps that occurred because I have experienced them all at one point or another – breaking things, mismeasuring ingredients, getting home from the store without a key ingredient, not reading the entire recipe before staring, etc.  Students were relieved that they were not alone!
Great job, kids!
4. Cooking for a cause
Sherri, her daughter, and a couple of her friends, used our Vegetarian Momo recipe last month to make 400 dumplings! Hunger wasn't their motive: they sold them and made $700 for earthquake relief in Nepal.
Wowzers.
This. is. amazing.

5. A Bookish Tasting Menu
Cheryl and a group of her friends in Wichita read my memoir for their book club. Inspired to try some international recipes, they created a tasting menu for their discussion… using recipes from nine countries – Algeria, France, Hungary, Albania, Greece, Ireland, Lithuania, Pakistan, and Argentina (click through to see recipes and posts for each region)!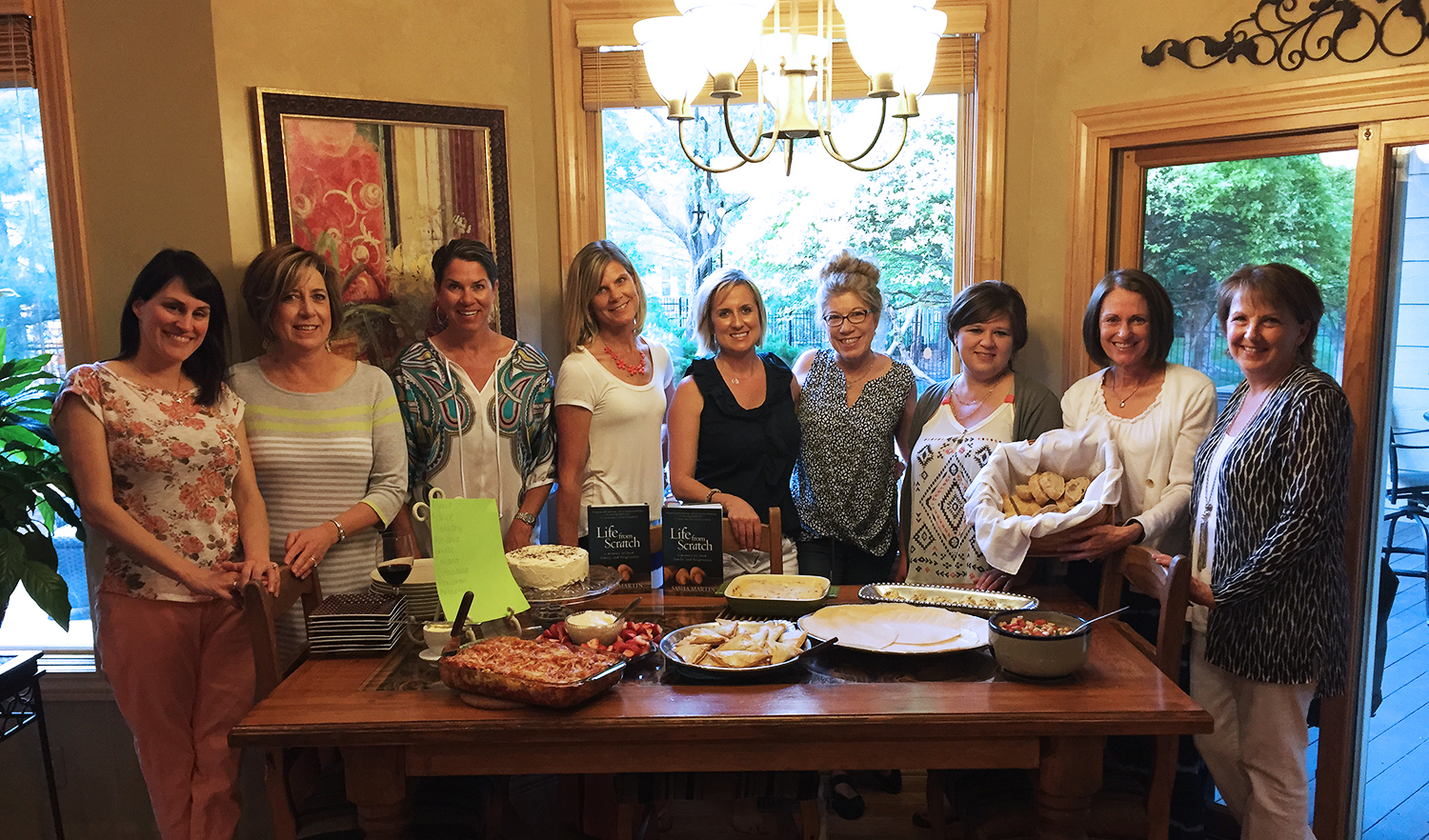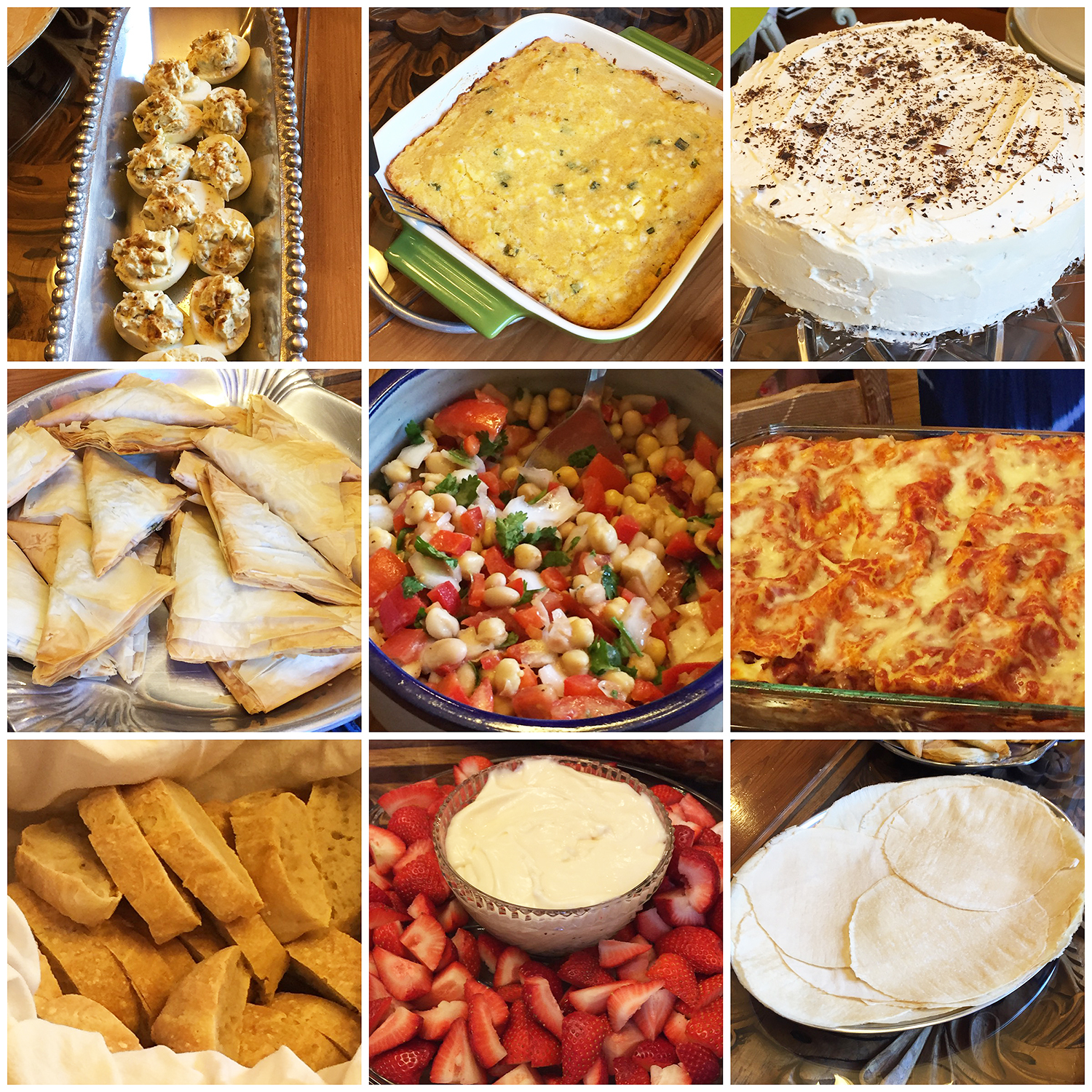 Cheryl says:
We read your book and decided to cook several of the countries at our book club. We didn't have any guidelines, just went for it! It was so fun for each of us to go around and share what our experience was like to cook that particular country, finding the ingredients, will they make it again, etc! Karen, who made the artisan bread shared how easy it was to make it, and how rewarding it was and how aromatic her kitchen was! The bread was fantastic! The book also opened up to us your blog and website…what an amazing resource! We all plan to utilize it to get out of our cooking comfort zones 🙂
So cool! Cheers to their beautiful friendship and the meal that fed it!
This is your adventure
Somewhere along the way I learned that, by cooking the world with my family and sharing the recipes online, I was feeding a global movement of people looking to learn about other cultures and connect to the world at large. These five stories are but a handful your adventures.  You inspire me. Keep cooking and loving your world – along the way you'll make memories to last a lifetime.
xxoo
Sasha