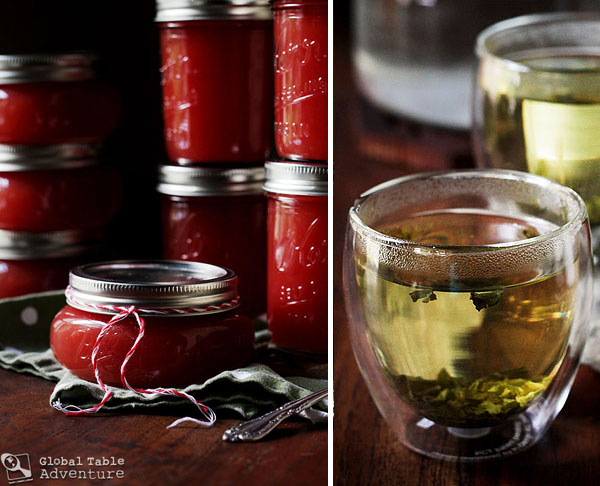 "Whatever you put in your pot comes to your spoon."
Turkmen Proverb
We're in the middle of summer. The sidewalk's sizzling, but anyone from Turkmenistan can tell you; that's no reason to turn off the kettle.
This week we're celebrating summer in true Turkmen Style. First, with a spirited watermelon jam, inspired by the 200 varieties of melon that grow in Turkmenistan. Second, with a central Asian tea party – a fun way to gather with family and friends.
*Both recipes and the meal review will be posted throughout the week.
Watermelon Jam [Recipe]
Boil up some watermelon, sugar, and lemon juice. Add a bit of pectin. Voila! The perfect Turkmen-inspired gift for someone you love. A yummy (and unusual) addition to any summer brunch.
Central Asian Tea Party [Recipe]
Invite a few friends over to experience a Central Asian Tea Party.  We'll share seven ways to make the tea party as authentic and fun as possible.
P.S. If you're looking for something more savory, check out our recipes linked in our About the Food of Turkmenistan post.