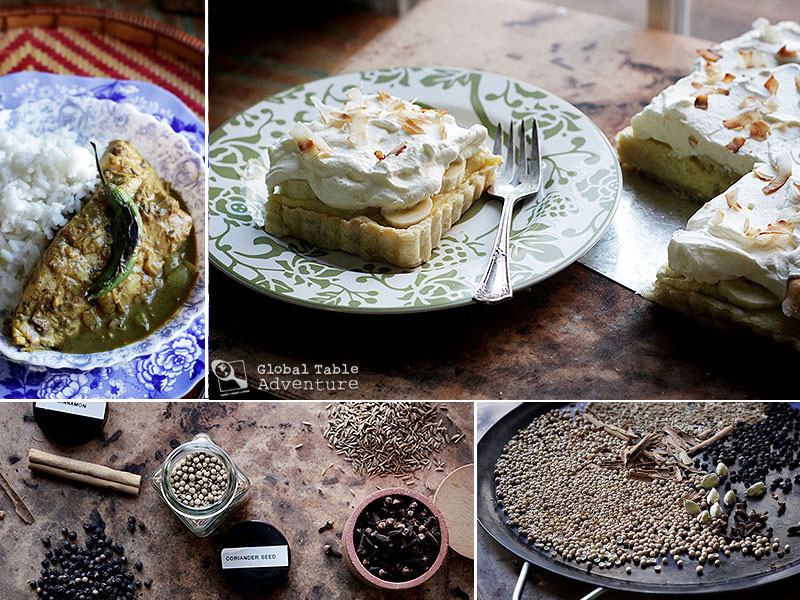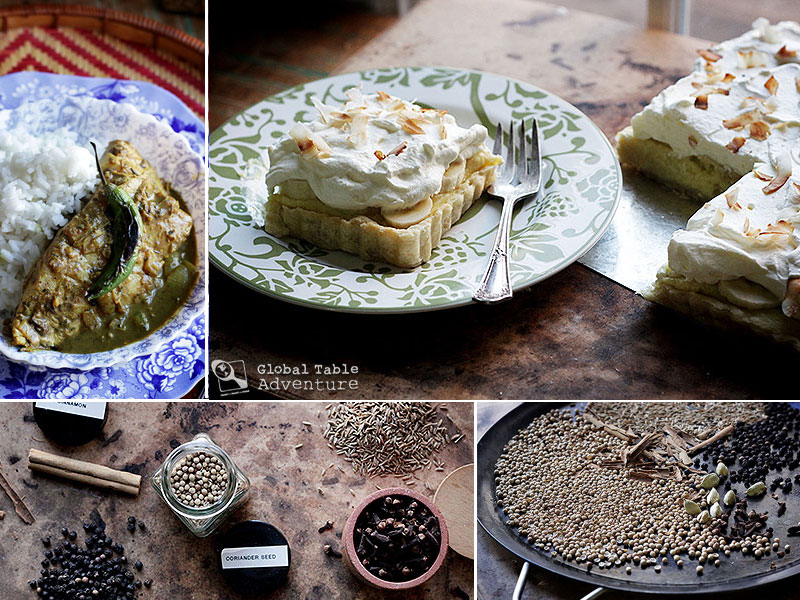 Mr Picky flew to Washington D.C. for work, so Ava and I are spending this week "mother-daughter" style. We've already made banana muffins, hot cocoa (Guatemalan-style), and stuffed artichokes (my mother's recipe from Italy).
And there's the coconuts. Coconut milk. Shredded coconut. Toasted coconut. We're surrounded, thanks to our stovetop travels to the Seychelles.
While we ate this particular menu before Keith left, I'm considering recreating it one more time since I still have plenty of  Massalé left over, and Ava's on a real kick with fish. At the very least, I'm going to add the spice mix to some lentils.
You'll love the fish for an impressive, but super quick weeknight dinner (just whip up the spice blend ahead of time), and the tart is a real crowd pleaser, especially when served with a traditional cup of lemongrasss tea.
So join us, we're having a spiced, whipped, and banana topped kind of week.
All recipes and meal review will be posted throughout the week.
Coconut Fish Curry | Cari de Poisson [Recipe]
The catch of the day gently simmered in a blend of  Massalé, turmeric, thyme, ginger, garlic, onion, and coconut milk. Three continents represented… Europe, Africa, and Asia.
Massalé Spice Blend [Recipe]
A mild to medium curry made with coriander seeds, cumin seeds, peppercorns, cardamom, cloves, cinnamon, chili powder and nutmeg.  The bold mix is especially grand on fish, chicken, and even pork.
Coconut & Banana Tart [Recipe]
A creamy coconut custard layered in a tart shell, topped with bananas and freshly whipped cream.
THE GIVEAWAY
This week, because it's a Wednesday and life is good, I'm giving away a set of these "You Complete my World" lockets from PlastiCouture on Etsy.*
They're perfectly timed for Valentine's Day… whether from mother to daughter, friend to friend, or lover to star-crossed lover.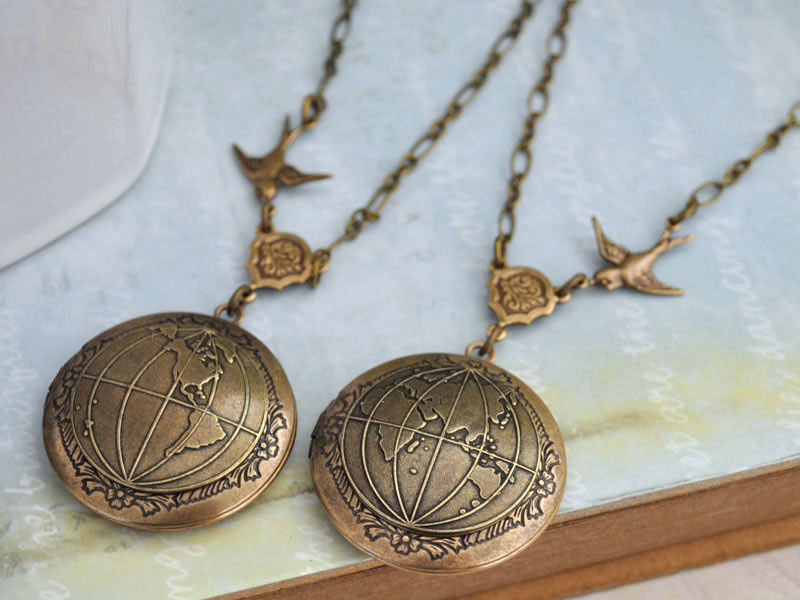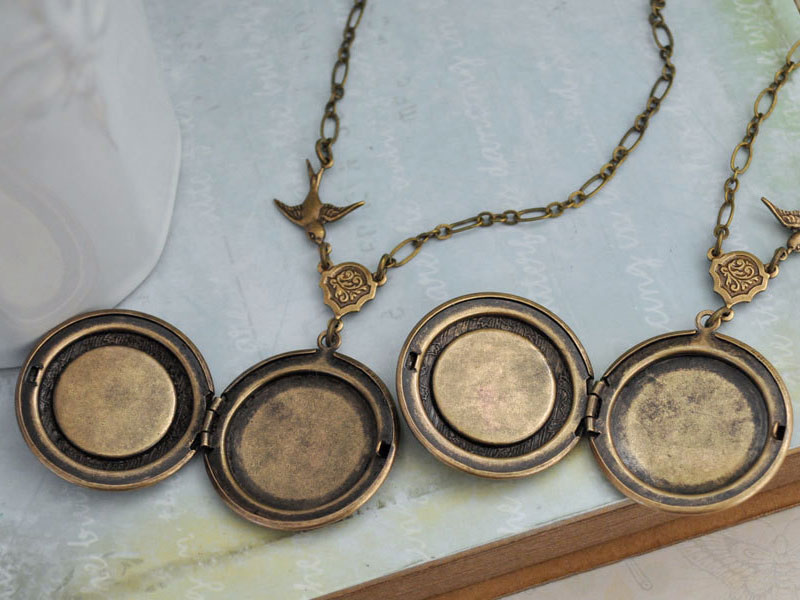 The antique brass is glorious, but then there's the simple fact that a photo may be placed inside… (or love poems.. or quotes)…
It just makes my heart smile.
[dropshadowbox align="center" effect="lifted-both" width="350px" height="" background_color="#f1f1f1″ border_width="1″ border_color="#dddddd" ]How to Enter:
1. Leave a comment in this post and tell me what you'd put in these lockets and/or who'd you share them with.
2. For extra entries, share the contest on Facebook, Pinterest, and Twitter (#GlobalGiveaway). [/dropshadowbox]
Winner will be chosen at random and announced on January 28, 2013. Prize must be claimed by February 4, 2013.
P.S. In the event that this necklace set sells out, there are many other globe lockets to choose from; or, worse case scenario, if someone buys every single globe necklace ever from this seller, a gift card will be provided to the winner instead.
UPDATE – THE GIVEAWAY WINNER
Congratulations to Holly, who says:
I think I would give one to my mom. I'd put a picture of us together inside so we can always be close. My mom is in the US and I live in Switzerland so we don't get to see each other very often. She knows I'm the world traveler of the family, so these globe designs are perfect!
Please contact me by February 4, 2013 to claim your beautiful lockets!