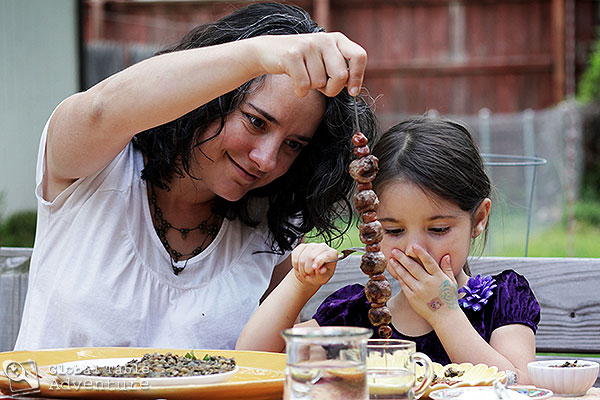 Hi there, friend!
Thank you for reading and being a part of Global Table Adventure. Every time a new message pops up in my inbox, I smile. I love hearing your stories. You make me cry and laugh (and sometimes very hungry!).
I am particularly amazed at how many of you have made international cooking a part of your life, bringing a world of new recipes to family, friends, and classmates. It's an honor to be included in your special gatherings. Thank you for valuing other cultures, other ways. Every time you tag #GlobalTableAdventure I see you (especially on Instagram!) so keep sharing and encouraging each other.
I wish I had a hundred hours in the day to respond to each of you, but dinner must be made and my family needs my love and attention.  Please know that, even if I am unable to respond, you and your message still hold a special place in my heart.
In the meanwhile, happy stovetop travels!
Together we can create peace, one bite at a time.
Love,
Sasha & Family