Neighbors. I'd already planned on talking about neighbors last week, but when the grief of Newtown, Connecticut struck, I realized how much more urgently this message needs to be said.
Abe Lincoln called the people of San Marino his "Great and Good Friends," despite being separated by an entire continent. There was such tenderness in his words, but this particular weekend they struck me hard.
Why?
Because so few of us know anything about the people who live in our very neighborhoods, let alone an ocean away. Did you know, neighbor Sandeep Kapur, who lived two doors down from the killer (who I shall not name out of respect for the grieving), stated that he had never met the family, despite the fact that he'd lived there for three years?
Three years, without so much as a hello.
Unfortunately, this is not unusual.
Listen, friends: my only platform is love.
Love, love, love.
Always more love.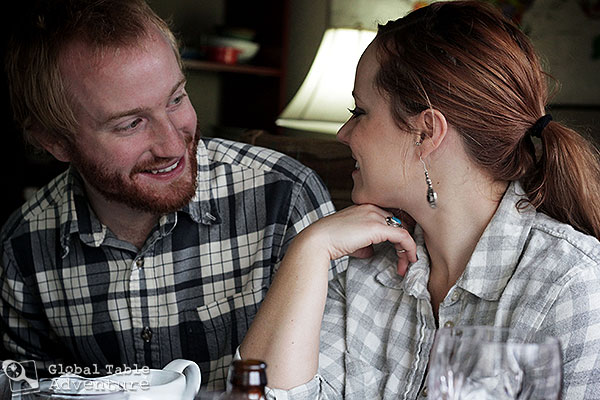 Do you know who lives near you? Are situations like these keeping you from finding out? Listen. We can't let our fears drown out the possibility for positive community. Why? Because strong community naturally forms a web of checks and balances. Less can slip through the cracks if we care enough to care about each other.  If we go beyond the polite nods we so often settle for.
Friends, we need to connect in good times, so we can be ready for the bad.
I'm as guilty as any. This week happens to be the first week we had a potluck with our neighbors. We've been neighbors for years… two or three, maybe. I'm not sure. It was really hard for me to open up this way (I tend to "keep to myself" a little more than the average shy person), but I was rewarded with a fun, lively dinner party which ended around a chiminea on a chilly winter's day.
It's just a small step. But an important one.
We need each other.
My heart is with Newtown and all victims the world around… today and always.
In their honor, let's spread the love.
And let's start with our neighbors.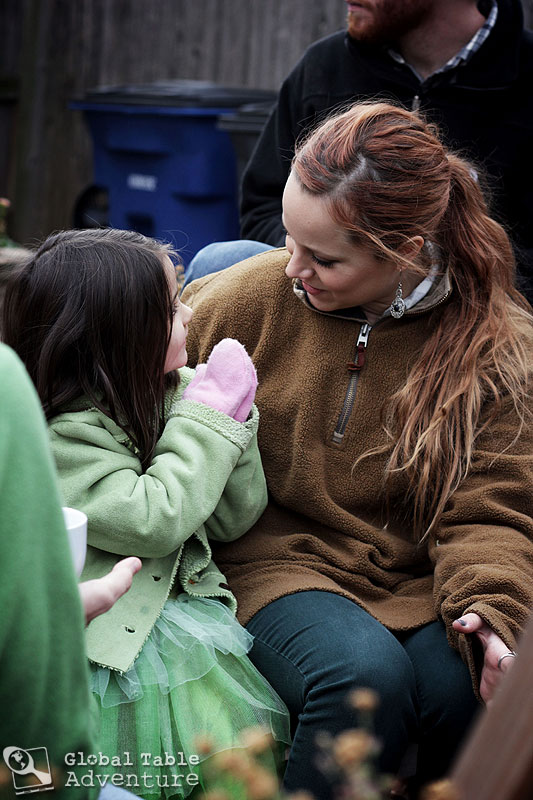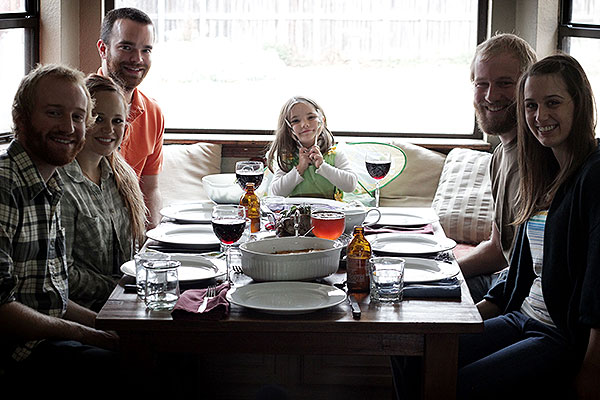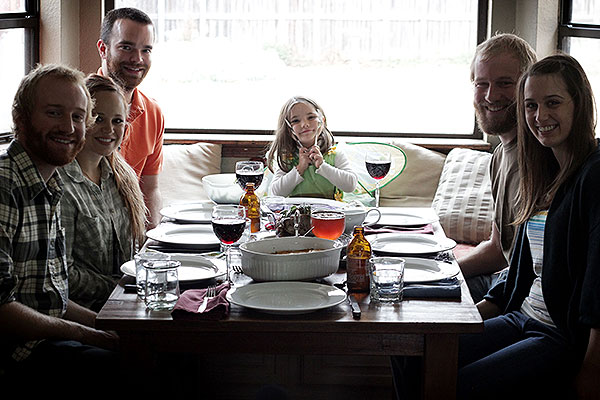 THE FOOD
Swallow's Nests [Recipe]
What I loved most about this dish:
This is such a fun, striking pasta dish. Mr Picky was "in" the moment I told him it was "lasagna meets cinnamon roll." I particularly love that it can be made ahead and refrigerated before cooking. This has already been made several times by our family and will go into regular rotation. I might even take up on one of our reader's ideas, and make it for Christmas Eve dinner!
Our neighbors made a version with puff pastry and tomato sauce that was fabulous as well… there's so many ways to try this traditional treat. Yum. Yum. Yum.
What I loved least about this dish:
You might want to make some extra bechamel to serve on the side as it's not a particularly "saucy" dish.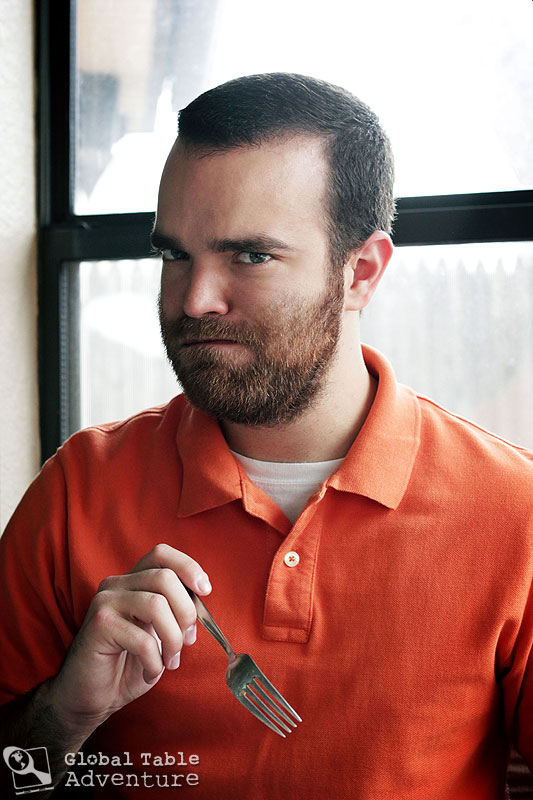 Pork braised in Milk and Fresh Herbs | Maiale al Latte [Recipe]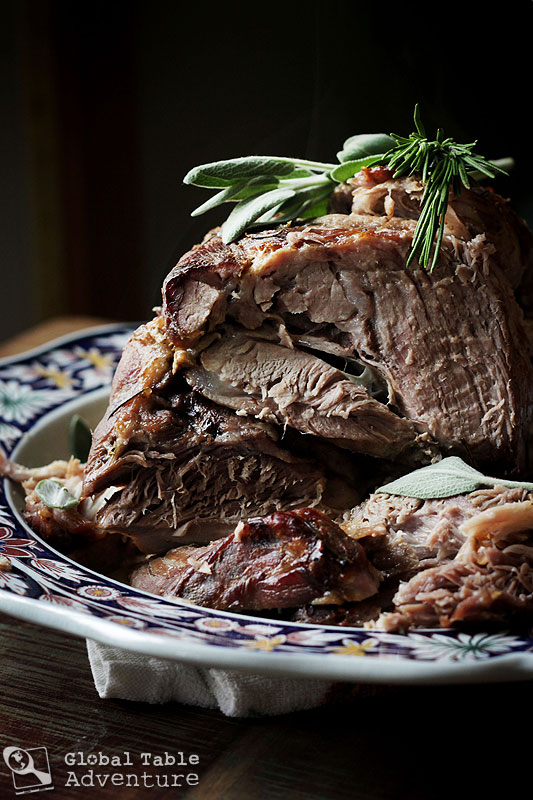 What I loved most about this dish:
None of us had ever had pork braised in milk and it was so great! The pork become tantalizingly tender and really absorbed the flavor of the rosemary and sage leaves. I forgot to share the "curds" which form while roasting during dinner, but I tried them later and they are a totally amazing treat. It's like eating fresh, homemade herb-infused cheese. Actually, that's exactly what it is. Amazing. I'm so sorry I forgot to offer this to our neighbors!
What I loved least about this dish:
Nothing. Super easy. Long and slow is the key to this braise, as always. You shouldn't be able to slice it neatly. If you can, you didn't cook it long enough.
Fig & Honey Apple Polenta Tart | Bustrengo [Recipe]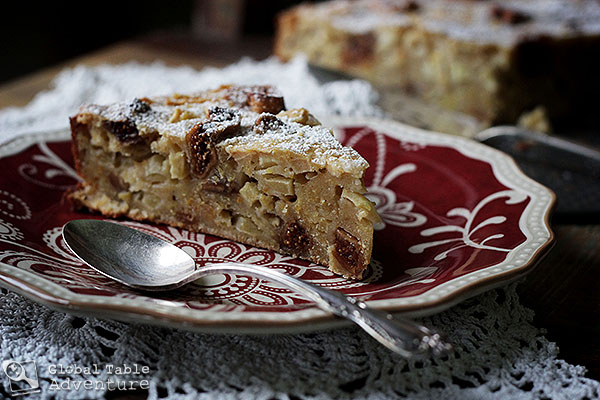 What I loved most about this dish:
After his first bite, one of our neighbors enthusiastically blurted out: "This is what fruitcake is trying to be." He was so, so right.  Everything about the apples and dried figs, combined with honey and polenta… it is the perfect winter dessert.
What I loved least about this dish:
Just be sure to slice your apples small, as pictured above. The first time I made this, I cut them large and it wasn't nearly as nice in texture or appearance.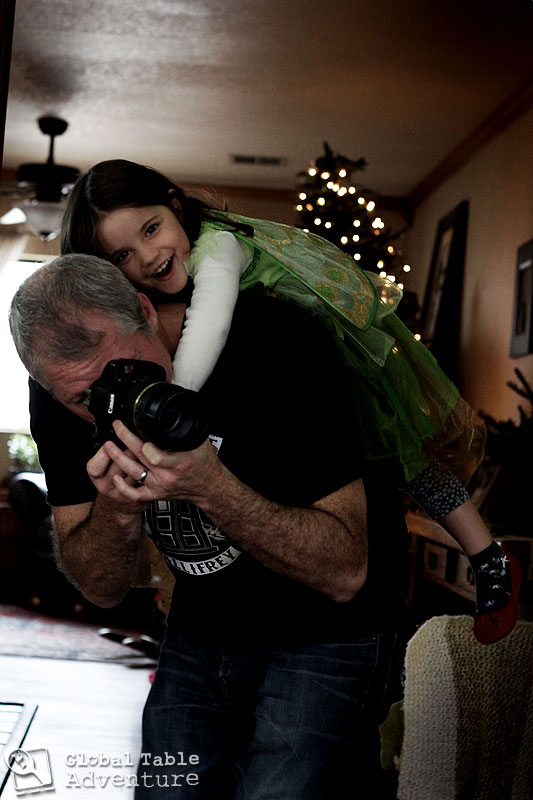 (Keith getting video of our neighbors… with a little help from Miss Ava)
Watch Ava's Corner:
Giveaway Winner:
Congratulations, Leslie! You won your heart's desire off of our Global Gift Guide.
The color of the sky and the heart of the tree… hold a osso buco for me and thee.
Enjoy your …. well, I'm not sure what!! 🙂 Contact me by December 24, 2012 to claim your prize!