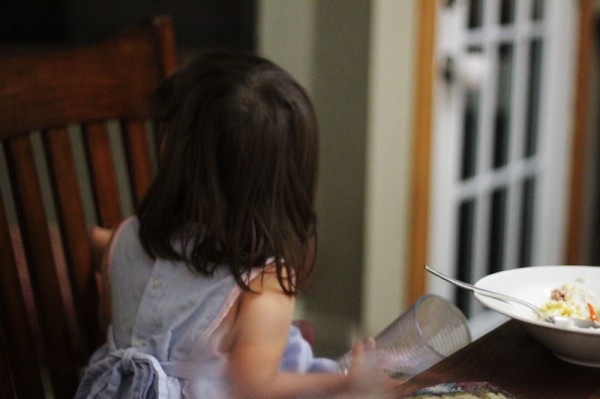 Oh, Ava, Ava, Ava. You seem so bored. So disinterested. When was the last time you got excited about something you ate?  When was the last time you were 110% focused on the goodness about to go into your belly? When was the last time you unhinged your jaw to make room for delicious food?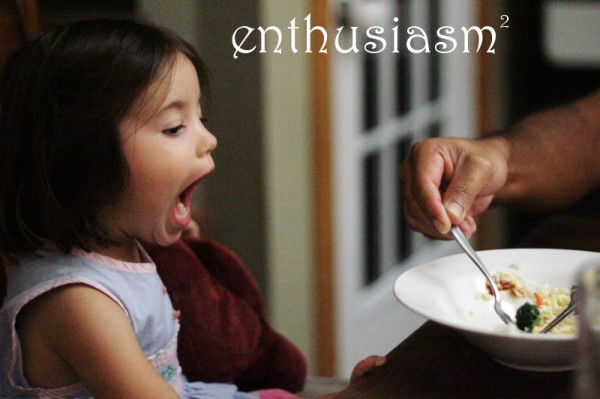 Oh, nevermind.
Ava has the right attitude … it is time to bring a little enthusiasm to mealtime.
Friends, open wide for South Korea. Kimchi is your passport to funky town and bibimbap just might change your life. It did mine.
What sounds good to you?*
Quick, Magical Kimchi [Recipe]
Crunchy Napa cabbage goes Korean with a blend of shrimp paste, red chili flakes, ginger, garlic, and green onion. After a couple of days of fermentation, unlock the pungent condiment of choice in Korea.
Superstar BiBimBap [Recipe]
A party in a bowl – a sizzling hot stone bowl – filled with rice, whipped together with an assortment of banchan (veggie side dishes), egg, and topped with sweet, spicy chili paste.
Korean Saute and Marinade [Recipe]
Make anything taste like Korea with this aromatic blend of sesame oil, garlic, ginger, green onion, and more.
*All recipes and meal review will be up by Monday morning.