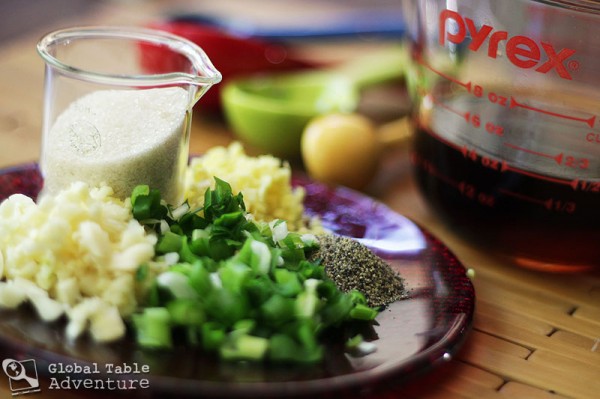 This recipe is for those times when an airplane ticket isn't in the budget…
… When a two week's vacation won't fit into the schedule.
… When the daydream only gets you halfway to the dream.
Splash a little of this sauce in your frying pan – let it dance and sizzle and pop. Serve with bibimbap, if you dare!
Welcome to Korea.
Makes 3/4 cup
Ingredients:
1/2 cup sesame oil
soy sauce, to taste
3 cloves garlic, chopped
1 inch ginger, grated
1 green onion, chopped
2 Tbsp sugar
1/2 tsp black pepper
salt, to taste
Method:
Are you ready?
Don't blink or you'll miss it.
Chop the ingredients, give them all a whisk and use as needed.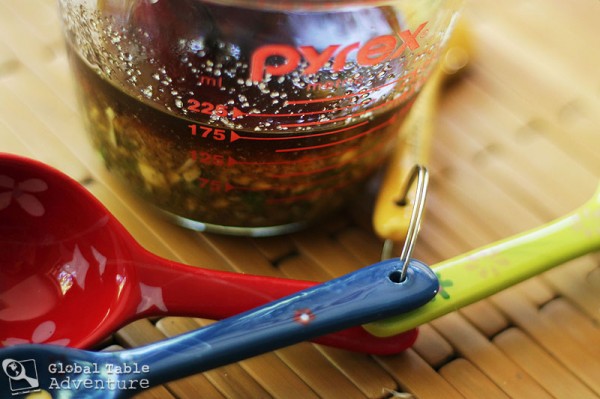 Ta-dah!
Enjoy – live the dream!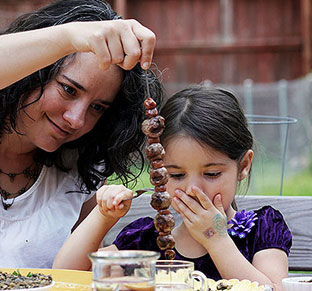 Hungry for more?
Be notified when National Geographic releases my memoir.
Simply fill in your details below.