This weekend will be the biggest Global Table party yet. We're opening our home to 15 motorcycle buddies (plus their kids). We've chosen to have a classic Aussie Pot Luck Barbie – otherwise known as a barbecue – for our adventure.
I'll be making a combination of modern and traditional favorites for the barbie: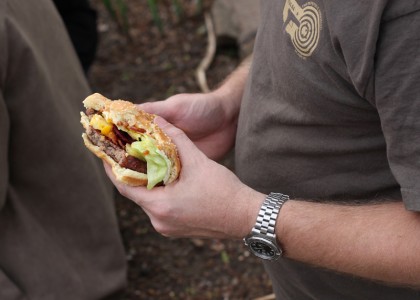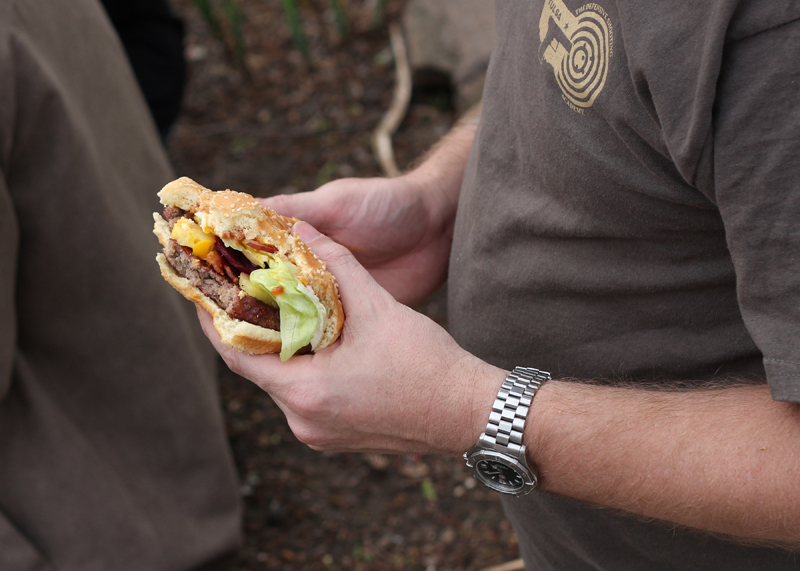 Snags (Bratwurst Sausage)
This sausage is popular at Aussie BBQs.
Cook on a hot grill for about 25 minutes or until done.
Kangaroo Loin Bites with Fresh Mango & Pineapple [Recipe]
(Yes, I managed to find Kangaroo in Tulsa, Oklahoma)
Lean kangaroo meat benefits from a long marinade in mango puree.
Aussie Burgers [Recipe]
Hamburger topped with lettuce, tomato, cheese, pickled beets, pineapple, and a fried egg
Damper Bread [Recipe]
Old fashioned campfire bread made with milk and sugar.
In the spirit of a pot luck, my guests brought Lamingtons (cake rolled in chocolate frosting and coconut), Bacon Wrapped Baked Potatoes, Deviled Eggs, Pavlova, Asparagus with Hollandaise, Salad with Lentils and Goat Cheese, Fosters Beer, Yellow Tail Wine, biscuits (cookies), and more! We were stuffed with the most wonderful food.