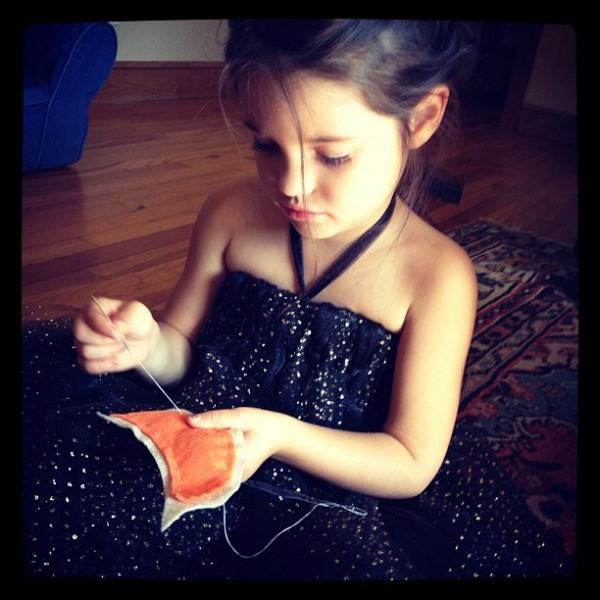 Yemen happens to coincide with Halloween.
Halloween means trick or treating. Tons of candy and dressing up as a dream – as someone else.
Or something else.
This year, Ava is going as "the night sky and harvest moon." Because, well, why not!? We made her dress with tulle, and she sewed her moon together from felt. I helped affixed it to the front of her dress.
In the spirit of Halloween, we dressed up eggs and dates for our Yemeni menu.  I'm not sure either recipe would work for the average trick or treater. What about at your house?
Both recipes and the meal review will be posted throughout the week.
Yemeni Shakshouka [Recipe]
Ava loves eggs. So, when I learned Yemen had their own version of Shakshouka, I knew we had to try it. While most North African and middle eastern shakshouka uses poached eggs, the Yemeni version is a scrambled egg treat prepared with tomatoes, onions, and peppers. The key is in the spices, a blend of cumin, turmeric, cardamon, and clove.
Stuffed Date Balls [Recipe]
An easy, attractive combination of whole dates, almonds, and sesame seeds. A great, healthy dessert – but also good for a housewarming gift, too.