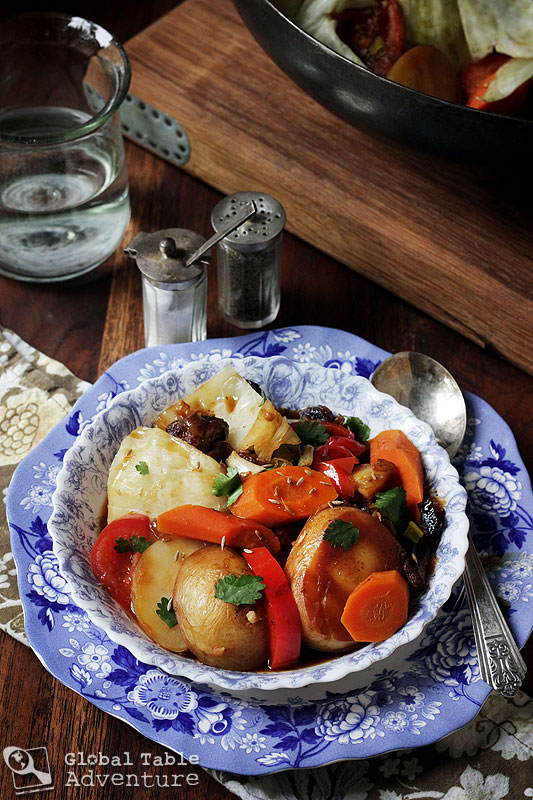 If it were up to me, every gardener would know about Dimlama, the Uzbek one-pot answer to harvest-time (no canning required). While every Uzbek family makes it a little differently, potatoes, carrots, peppers, and tomatoes are standard fare, as is a hearty sprinkling of whole cumin seeds.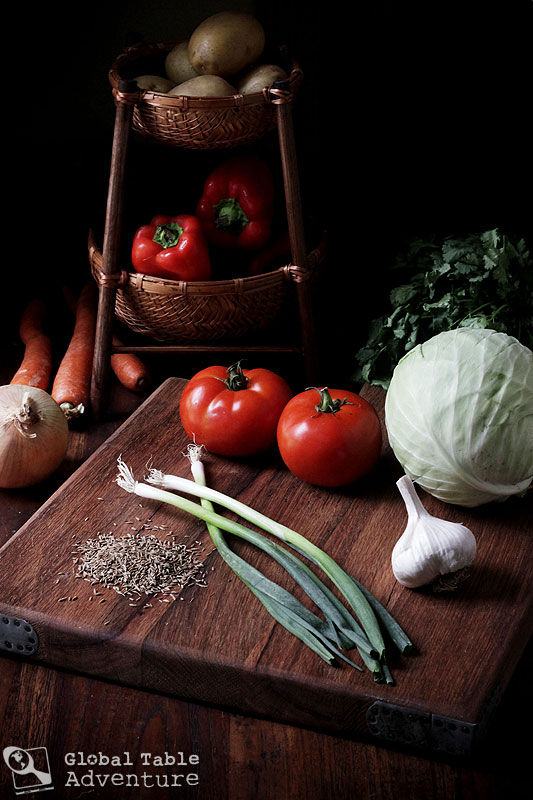 The key to dimlama rests in the layering. First of all, lamb is browned, then onions are added in the mix. One they submit to browning, the remaining vegetables are layered (and, once they're added, you never stir the pot!). The final layer is always cabbage, which helps seal in the moisture.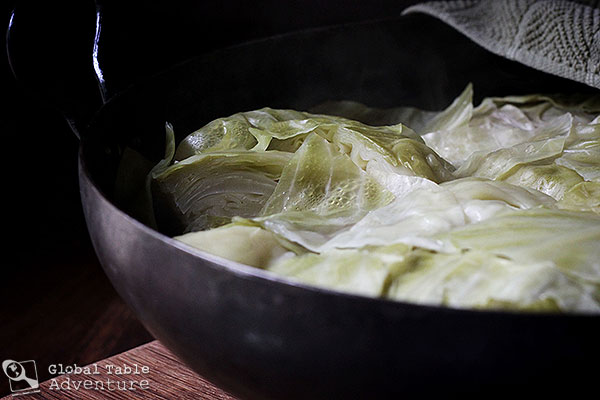 When the vegetables release their juices, they drip down to the bottom of the pan and deglaze all those nummy browned bits.
The result?
A luscious brown gravy worthy of being sopped up by a nice piece of Central Asian Yogurt Naan.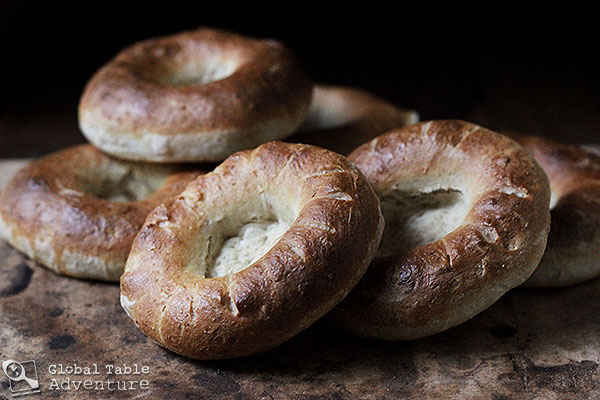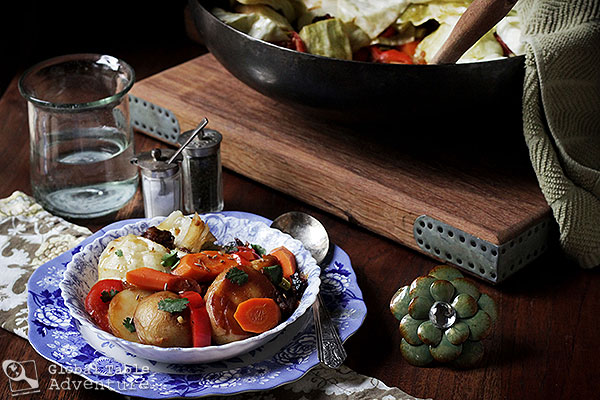 Serves 6
Ingredients:
1/2-1 lb cubed lamb or beef
1 large onion, sliced in quarter moons
5 small yellow potatoes cut in half
2-3 large carrots, peeled & sliced
2 red peppers, sliced in strips
2 large tomatoes, cut in wedges
5 cloves garlic, quartered
3 green onions, sliced
1 1/2 tsp cumin seed
1 small, green cabbage cut in hunks
salt & pepper, as needed
Method:
First, let's brown the lamb and onion in oil. You want to get it really good and toasty, as that's the main source of dimlama's flavor.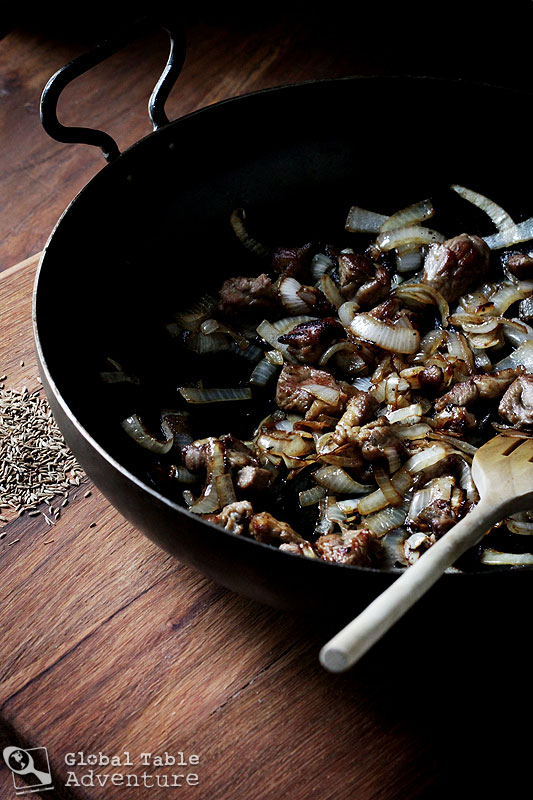 Next, layer on the veggies, being sure to season with salt and pepper as you go.
First, the potatoes, carrots, and peppers.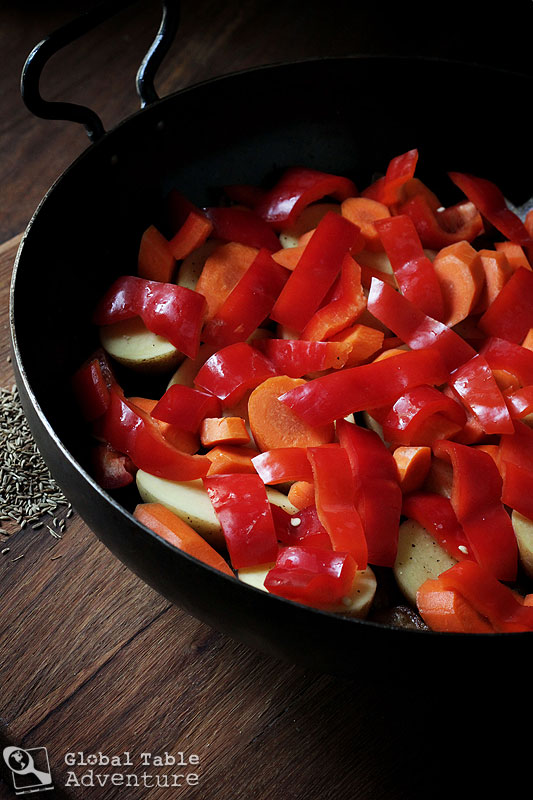 Next, the tomatoes, garlic, green onion, and cumin seed.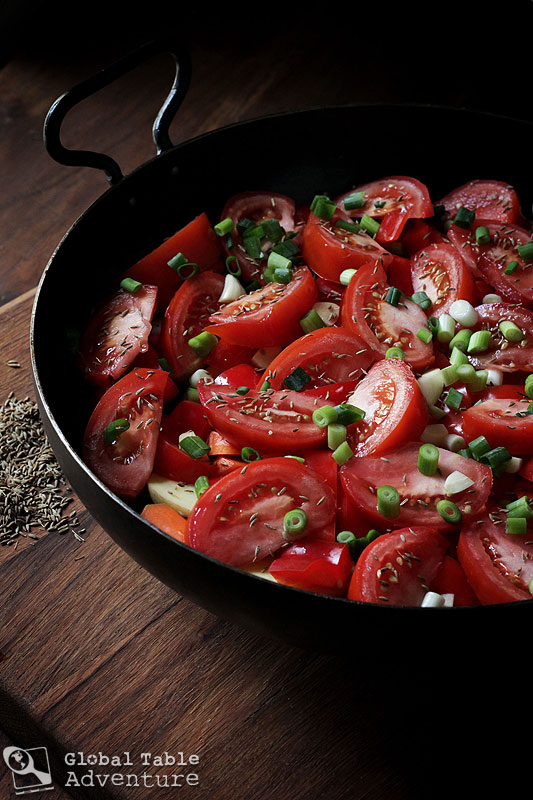 Finally, the cabbage. You'll want to cut the cabbage in large wedges, then peel off the outer leaves to cover any gaps along the surface of the dimlama.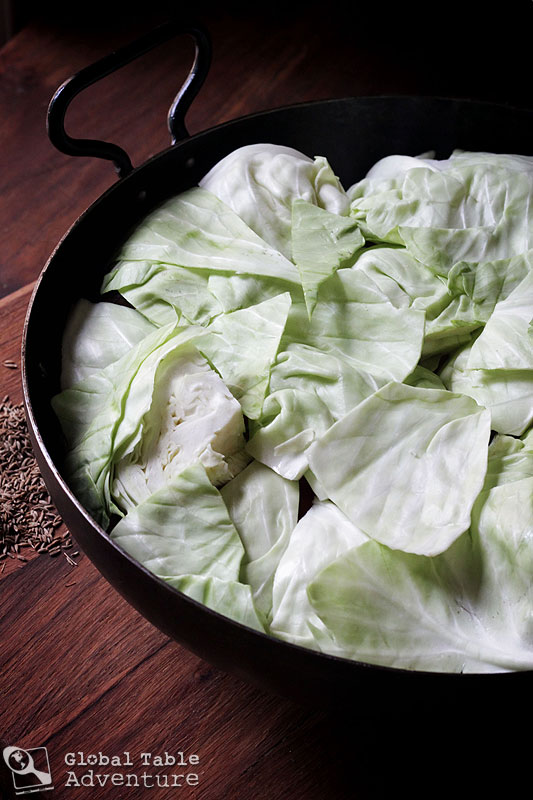 Cover tightly and simmer gently until all the vegetables are tender. Do not stir!
Some recipes say 1 1/2 hours, but I found mine took closer to 2 1/2 hours.
The cabbage takes the longest, so use that as your indicator of doneness.
Garnish with fresh cilantro, as desired.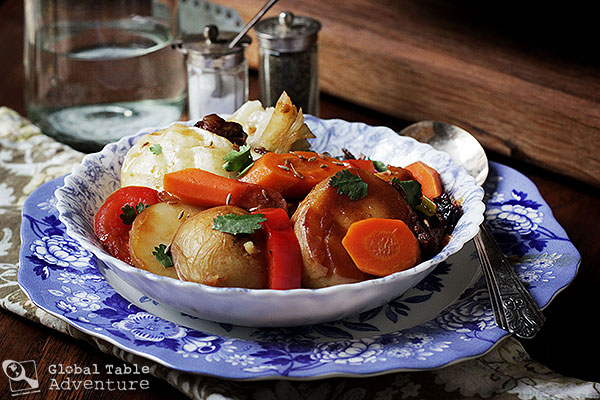 Enjoy with a smile, a friend, and happy conversation!
While you eat, pay attention to all those amazing layers of flavor, perhaps while looking at an entirely different sort of layering.
P.S. Do you see the people in this picture!?
Really gives a sense of the scale!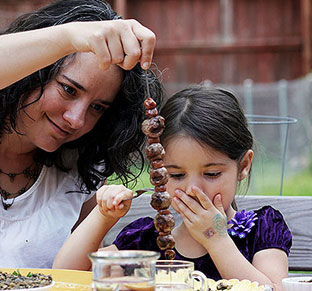 Hungry for more?
Be notified when National Geographic releases my memoir.
Simply fill in your details below.