Stirring, stirring, stirring.
Uzbekistan requires no stirring. Just a layering of this vegetable, then that… a stuffed quince and few chopped nuts. But no stirring.
Definitely nothing of the sort.
Have you ever noticed how hard it is to just wait? To wait and do nothing? To wait and trust that everything will come out okay, no burning, no overcooking, no drying out?
How hard it is to not stir the pot?
With just three weeks until our big event at Philbrook and two months until the end of our Global Table Adventure, this message feels particularly apropos.
I feel like there should be something I should be doing.
But sometimes we just need to wait, and savor the results when the time comes.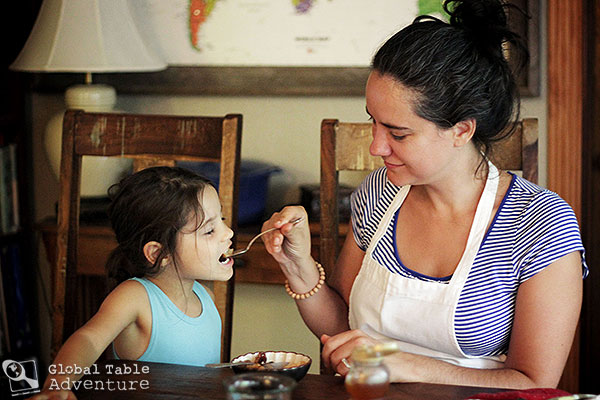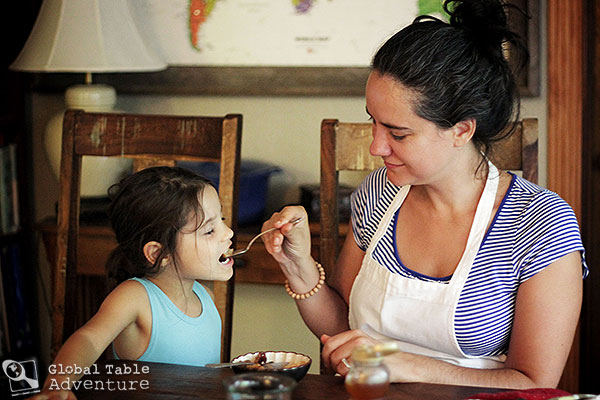 THIS WEEK's FOOD
Harvest Stew | Dimlama  [Recipe]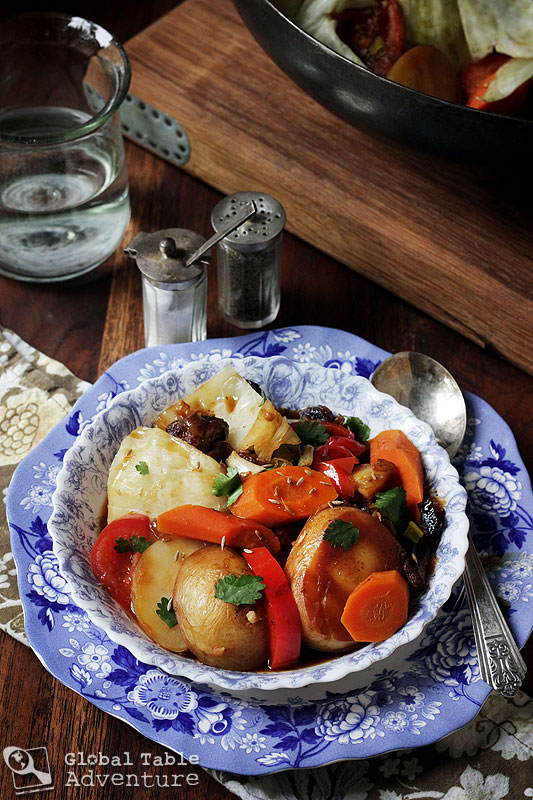 What I loved most about this dish:
The key to dimlama is browning the onion and meat, so it's no coincidence that the resulting brown gravy is also my favorite part of the stew. The hint of cumin and cilantro gives the dish the characteristic Uzbek edge, making it an easy one to crave. Best of all? It's a dish that uses up the garden bounty: layer everything in a pot and wait! That kind of cooking I can handle on a weeknight.
What I loved  least about this dish:
Not much. The whole family found something to love here – for Ava it was the potatoes, for Keith it was the lamb. For me? The soft cabbage with a spoonful of the thin gravy!
Honey & Pistachio Stuffed Quince [Recipe]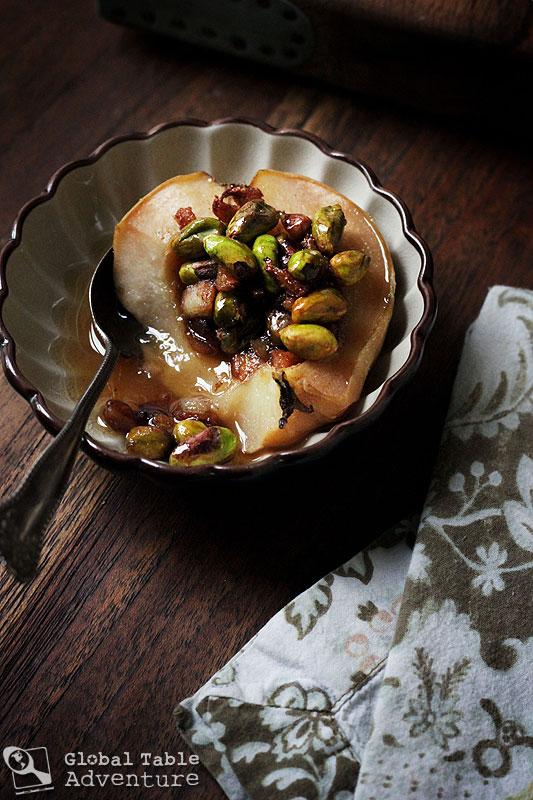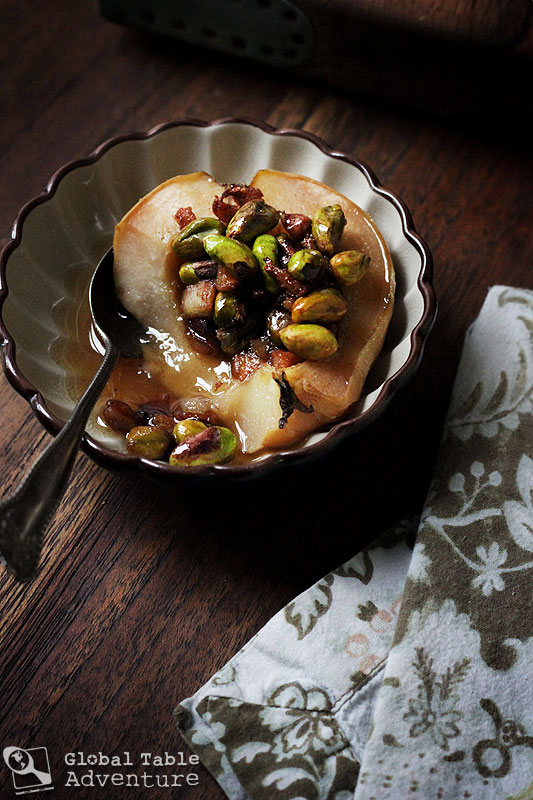 What I loved most about this dish:
When cooked properly, stuffed quince are a delightful treat. The key, I find, is to almost go overboard on the honey when serving, which really pulls together the mild quince, the nuts, and the touch of cinnamon. This was one Ava really enjoyed. Once Keith knew he could eat the skin, he was fully on board, too (if you couldn't eat the skin, "they'd be too much work" he says).
What I loved  least about this dish:
I made this dish twice because the first time was a total failure. The only thing I did wrong? I tossed the nuts with honey before baking the quince. The result? Burnt, bitter nuts.