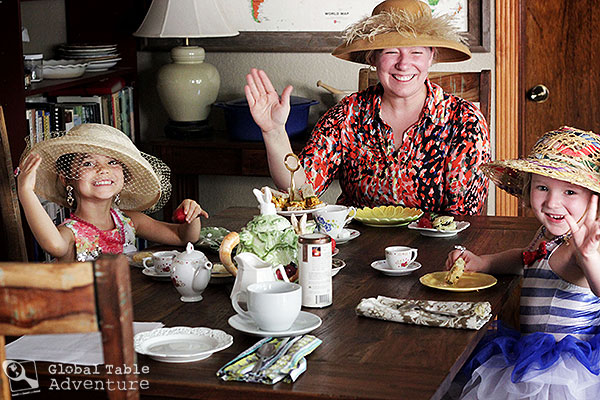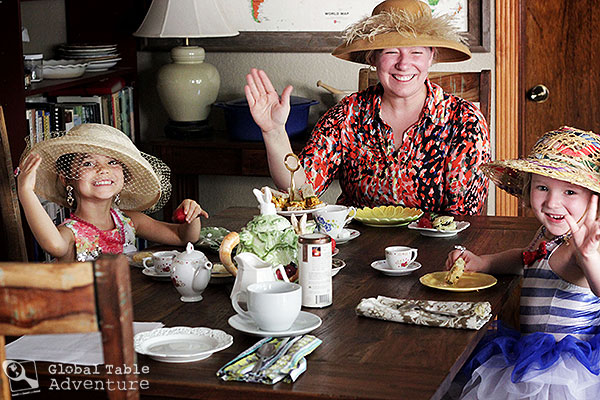 Food in the United Kingdom is a fusion of Scottish, Irish, Welsh, British, and numerous international cuisines. From a selection that diverse and complex, there was almost no way to pick what to make. SO,  I let you decide what our menu would be. I put up a poll with a bunch of choices… closed my eyes, and hoped for the best.
I was so glad that you chose coronation chicken and cream scones because it allowed me to do what I always wanted to do: have a very British Tea.  It also helps that the chicken dish was made for the queen, and scones are enjoyed throughout the Kingdom.
For those that can't get enough of the food in this region, I also want to point out the Irish recipes we made early on, including the amazing Guinness Chocolate Cake with Bailey's Buttercream.
The following recipes and meal review will be posted throughout the week:
Coronation Chicken Finger Sandwiches [Recipe]
Imagine having an entire dish dedicated to you and you alone… This week, you can enjoy the same curried chicken salad that the Queen of England enjoyed at her coronation in 1952.  A bold pairing of curry, mango chutney, and more. (Vegetarians can also enjoy this by substituting egg for the chicken.)
Cream & Current Scones [Recipe]
While there are many variations, the best scones made with currants, cream, and a whole lot of love.  Serve with spoonfuls of strawberry preserves and, if you can find it, clotted cream.
The picture is of Ava with our friends Annie and little Bea.