"The person who has not traveled widely thinks his or her mother is the best cook."
Ugandan Proverb
Oh boy, what truth this proverb holds. But I'd say the opposite, too: the further I travel from mom's cooking, the better I remember mom's food – and the more I crave it. After all, distance makes the heart grow fonder.
And I'm sure this is the way with Ugandans as well.
If you'd like to float about in one of the world's largest lakes, you just might take a trip to Uganda, in central/eastern Africa. At the southernmost edge of this beautiful country, you'll find Lake Victoria. The lake is so large, the last time it dried up completely was 17,300 years ago.
Fish reigns supreme in this part of Uganda.
Pass through the center of Uganda, and you're in the middle of marshland. Further to the north, Uganda is drier.
A quick scan of typical recipes from Uganda told me one simple fact: the cuisine is a celebration of peanuts. Peanut oil is used in kebab marinades [Recipe]. Peanut sauce drapes over rice, potatoes, and especially matoke, a.k.a. cooked green bananas. For a walk on the sweeter side peanuts are found in kashata, or coconut peanut brittle (although just about any nut can be used in this popular street food) [Recipe].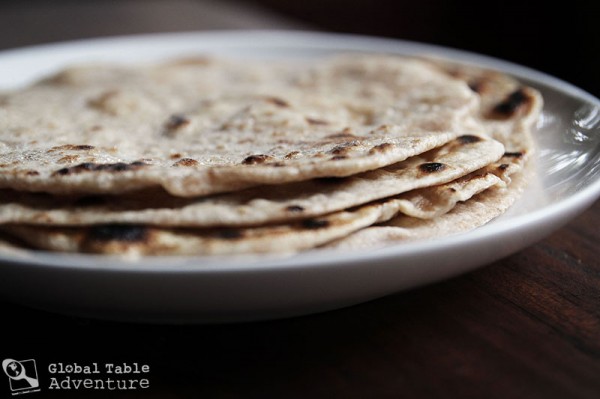 As for the carbs, you'll find a lot of Indian food. You'll be able to try all manner of samsa, naan (recipe 1 and recipe 2), and chapati [recipe] with curry. Then there's more traditional African fare, like porridge and bread made with millet.
So what about you?
Does travel affect how you see your mama's cooking?