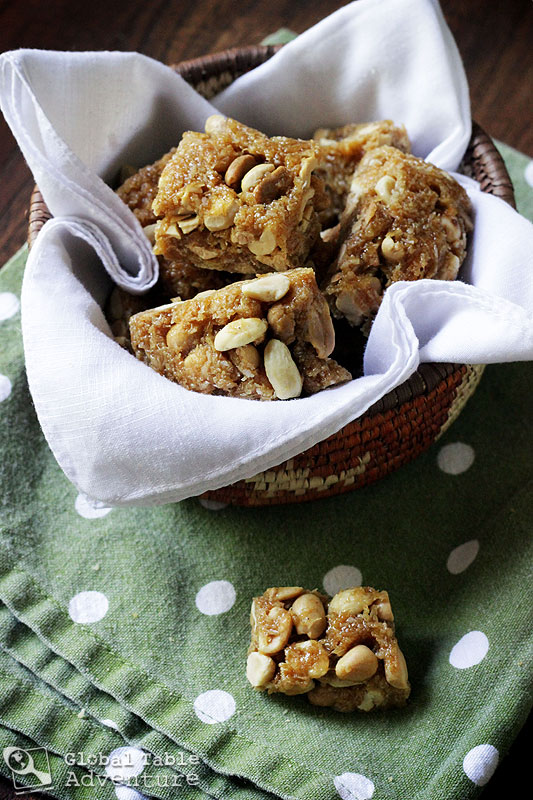 On the simmering streets of Uganda, you can walk up to a street vendor and satisfy your sweet tooth with a big bite of Kashata. Loosely speaking, Kashata is East African brittle.  It's most popular in Uganda and Tanzania. It's hard, sweet, and all kinds of delicious. I've seen Kashata shaped as cubes, balls, and diamonds. Some are flat, some are thick.
Just like people, the shape doesn't matter; it's all about what's on the inside.
The most glorious Kashata are a blend of peanuts, shredded coconut, and either cinnamon or cardamom. You can also find Kashata made from all coconut or all peanuts.
Moreover, sometimes you simply dump in whatever nuts you have on hand. Easy.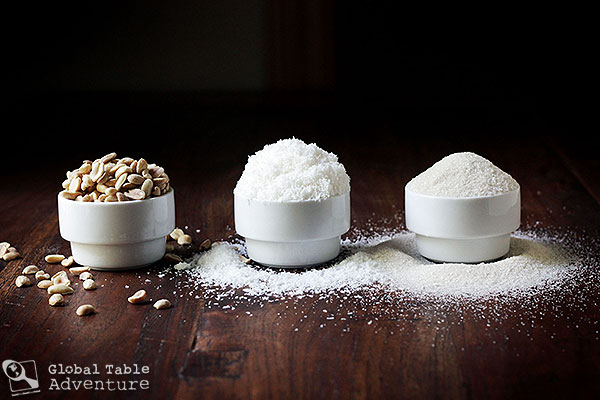 Makes enough to share. 1-2 dozen (depending on how thin you spread the mixture)
Ingredients:
2 cups sugar
1 1/2 – 2 cups peanuts
1 1/2 – 2 cups dried coconut (unsweet)
3/4 tsp ground cardamom (or cinnamon)
pinch salt
oil, for greasing
Method:
Let's go to Uganda, where electricity is optional… because, truth be told, this entire recipe could be made over a campfire. And many a Ugandan surely has done so.
But that's a lesson for another day. Today, let's fire up the range.
Preparation Tips:
- Measure out all your ingredients ahead of time.
- Keep everything on hand, next to the stove so you're ready as soon as the sugar caramelizes.
- Brush a baking dish or a cookie sheet with oil before cooking the sugar.  
Get cooking:
Melt the sugar in a small/medium pot, stirring frequently until it begins to caramelize and brown. Heat until a candy thermometer registers at the hard ball stage, or 250F-265F. (This just means when a bit is dropped into ice water, the sugar turns into a hard ball that deforms only slightly when pressed). Be careful, as the sugar can overcook and burn easily.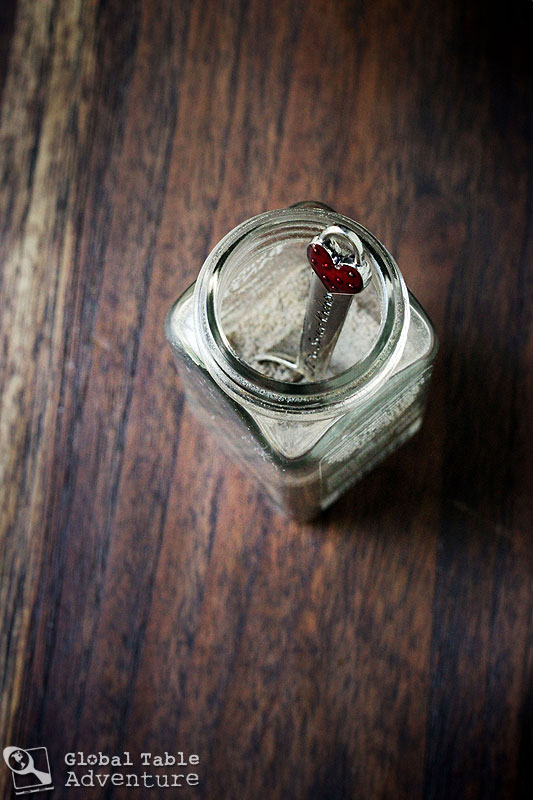 Turn off the heat and immediately add in the remaining ingredients, including the amazing cardamom, peanuts, and shredded coconut. The mixture will be very thick (if you'd like it less thick, use the lesser amount of peanuts and coconut). Stir well.
Spoon into the baking pan or onto the baking sheet, press smooth with the back of your spoon, and let cool.
With a very sharp knife, cut into squares while still warm (but not hot).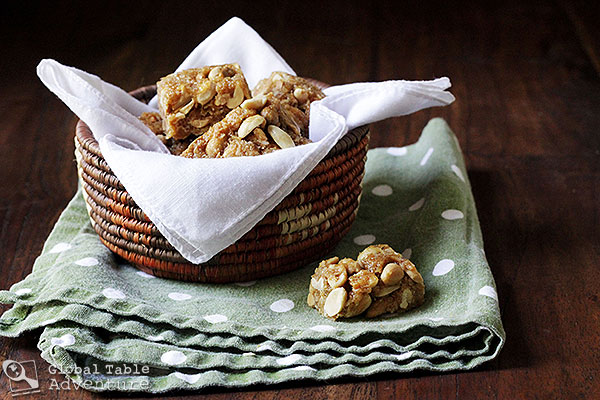 Serve at room temperature and store in an air-tight container for several days to a week.
Enjoy with a bright smile on a cloudy day.
What do you like to do with leftover nuts? Do enjoy these sorts of sweets? Can you see yourself making this? If not, what would you make with peanuts?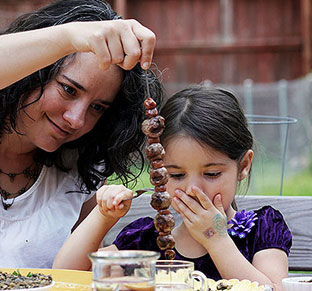 Hungry for more?
Be notified when National Geographic releases my memoir.
Simply fill in your details below.