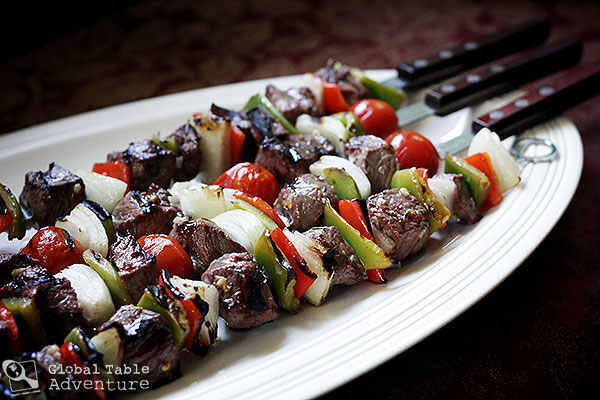 Summer still catwalks through the August air, unabashed and sizzling.
There's still time to grill, still time to sit out under the stars without a coat, or even a hoodie.
There's time to wear out those flipflops and kick back in sunglasses.
And there's still time to try Uganda's kebabs, adapted  from Marcus Samuelsson's beautiful cookbook Discovery Of A Continent – Foods, Flavors, And Inspirations From Africa.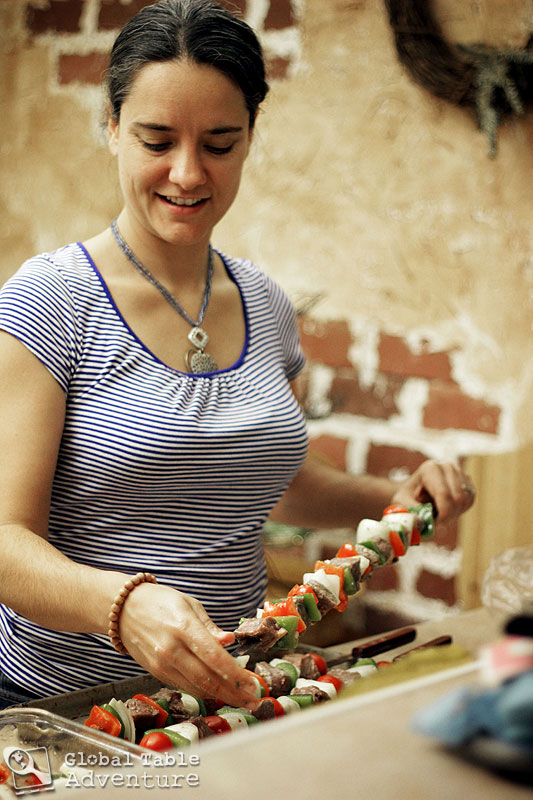 The flavors are intense.
Bright lemon juice starts of the explosion. A long marinade brings out bright sparks from the citrus.
Then there's a needling burn from the Harissa, a traditional spice often found in North African cooking.
How much heat is there? As much as you can handle. Or as little as you'd like.
Tip: You find Harissa mix at Whole Foods in the spice aisle (to be combined with water, olive oil, and crushed garlic), or you can buy a canned paste at a Middle Eastern market. Be sure to add this to taste, as some mixes may be spicier than others. IF you use the mix from Whole Foods, don't worry about adding the olive oil and water. There's enough liquid in the marinade to more than make up for those ingredients. Just add a couple of garlic cloves instead.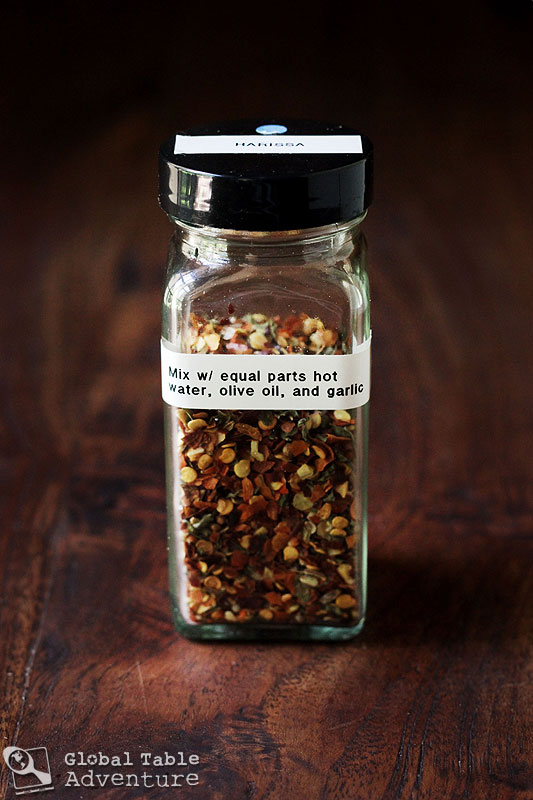 In the background, rosemary and peanut oil do a dance.
All in all, these kebabs are totally unusual; they'll wake up your grill rotation.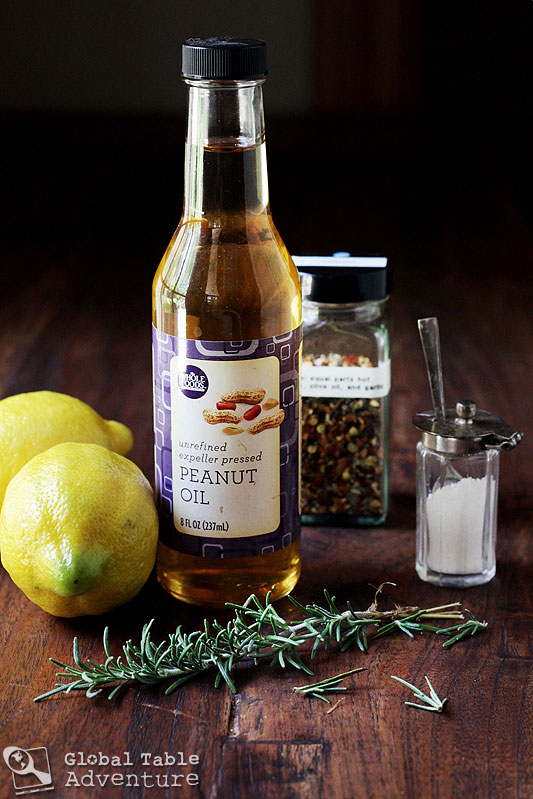 Beef is the meat of choice in Uganda, but you could also make this recipe with chicken or goat.
Serves 3-4
Ingredients:
1 1/2 lb sirloin steak, in 2″ cubes
1 bell pepper, seeded and cut into 2″ squares
1 red bell pepper, seeded and cut into 2″ squares
1 onion, quartered
10-20 cherry tomatoes, as desired
For the marinade:
1/2 cup peanut oil
2 lemons, juiced
2 tsp harissa, (or to taste)
1 sprig fresh rosemary, chopped
salt
Method:
Cube the meat, peppers, and onion.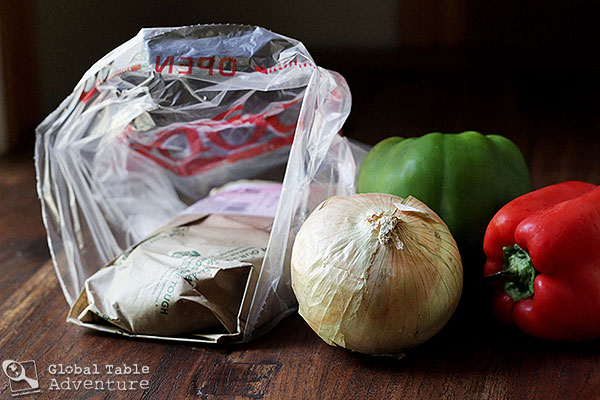 Place the steak, peppers, and onion into a zip lock bag.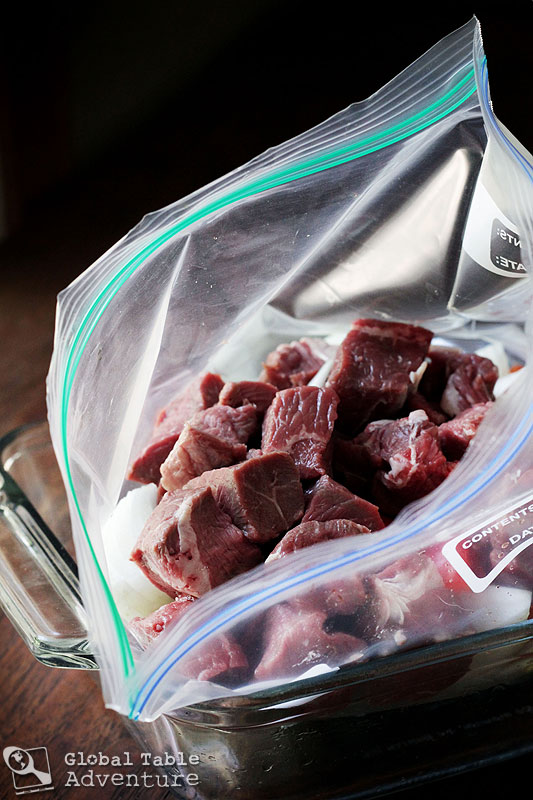 Whisk together the marinade and pour on top.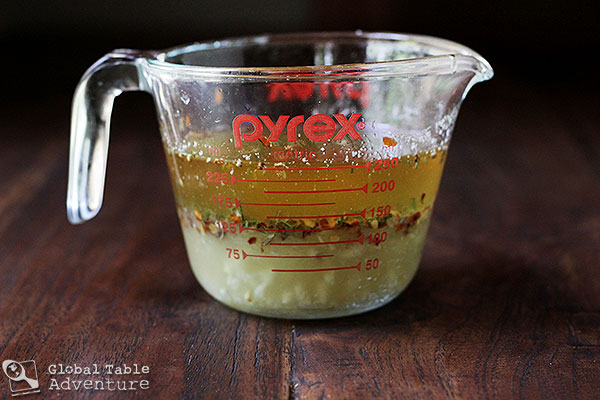 Refrigerate for at least an hour, or overnight.
Meanwhile, take a walk through beautiful Uganda.
Thread the meat and veggies onto the skewer, including the tomatoes. Alternate colors for the best look.
Grill over medium heat (on a well-oiled grill) until cooked as desired. Generally you're looking at about 5 minutes per side.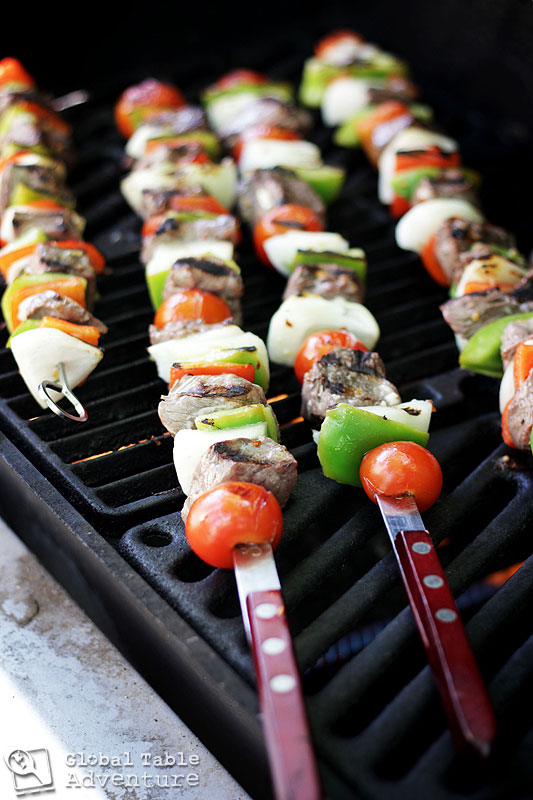 This is our neighbor Jonathan… "Hi Jonathan!"
(I taught him how to press the skewer into his plate to steady it while he uses his fork to slide off what he wants onto his plate).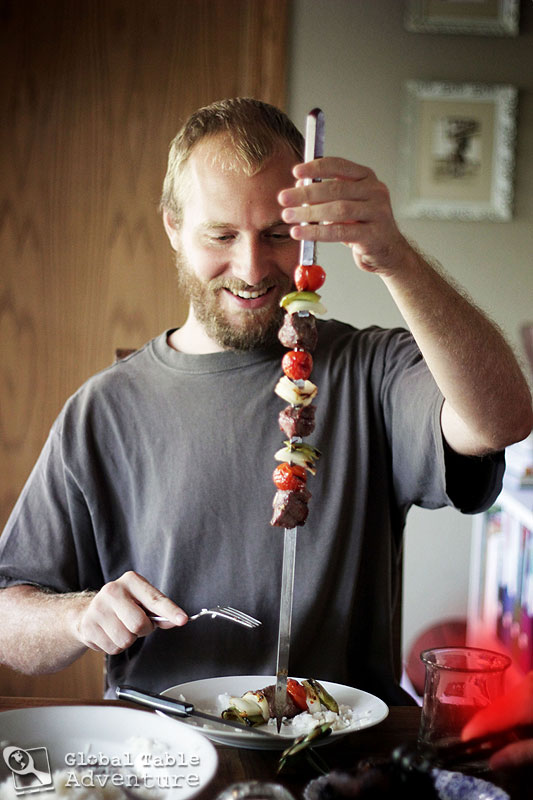 For Ava, these kebabs were serious business.
Are you into this unusual combination of flavors?
Or is rosemary, lemon, peanut oil, and harissa a normal mix for you?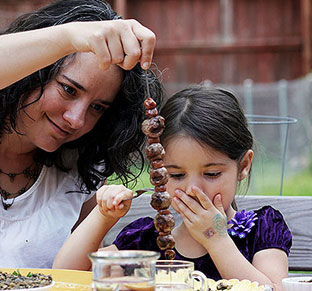 Hungry for more?
Be notified when National Geographic releases my memoir.
Simply fill in your details below.