After my crazy weekend in Portland speaking in front of 3,000 people, I needed some time to unwind. I was like a hot, thirsty wanderer, begging for a glass of water. But in my case, the "water" was my husband and daughter.
I wanted to soak in their company, I wanted to be quenched by their spirits.
Because, even if every stranger in the world could hug me, there's nothing cozier than the embrace of my husband and little girl.
And that's why, when my little four year-old said "I'm glad you're home, mama," I can say, with all honesty "me, too."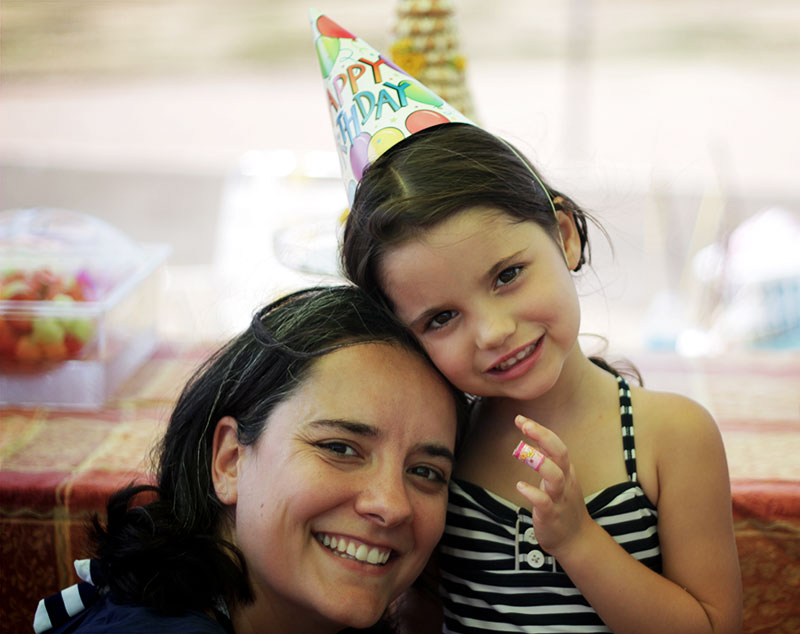 The only catch? I didn't have time to mellow. Not completely.
You see, I'd planned a big party for Ava's Fourth Birthday. The party was scheduled four days after I got home. It was about 35 minutes away, at Lake Oologah.
So… yes, I could soak up my family… and enjoy their love… but it had to be in those snapshot moments … in between all the birthday planning chaos.
Oh boy.
Having a birthday party at a lake is kind of like moving, but just for a few hours. You have to pack up all the normal goodies – plates, cups, napkins, drinks (we had vanilla ginger bissap from Niger), food, tables, two pop up tents – plus every foreseeable necessity, like, oh… a giant star-shaped pinata that Ava and I made out of old catalogs and legal paper.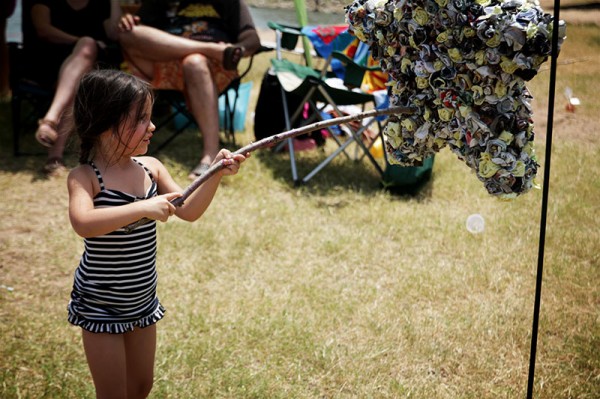 When it's all over, you have to move everything back home again. Except, by then, it's mid-afternoon and the weather is closer to 100F than you'd like to admit.
I ended up bringing our Turkish Tabbouleh (called Kisir) to the party. Since there wasn't going to be time to prep everything the morning of the party, I made it the day before. The flavors mingled all night, getting all kinds of happy.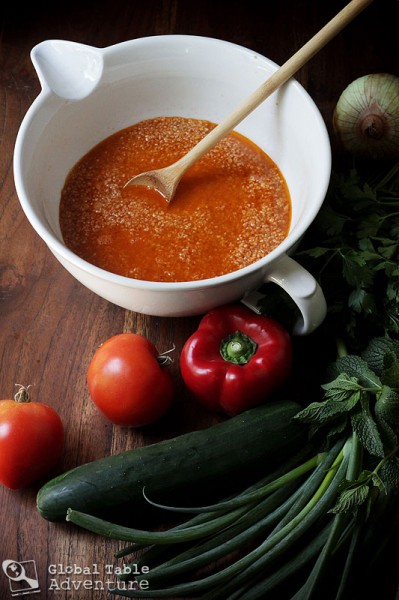 So that was nice.
At the same time, I also made the pizza dough. I'd planned to serve the Turkish Pizza for dinner the night before Ava's party, but found I was way too tired with all the party prep.  Plus Ava requested a Norwegian Kransekake for her birthday… which I still had to make.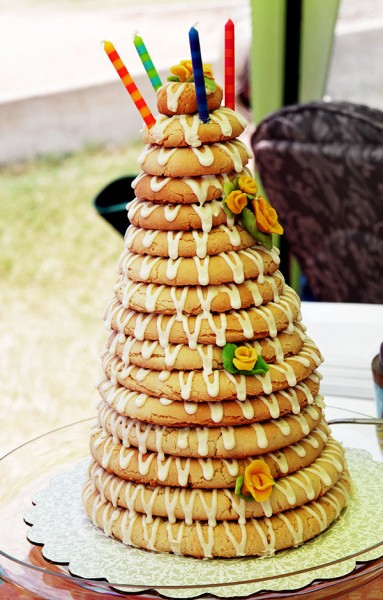 (P.S. Kransekake is the perfect cake for hot weather because the icing doesn't melt)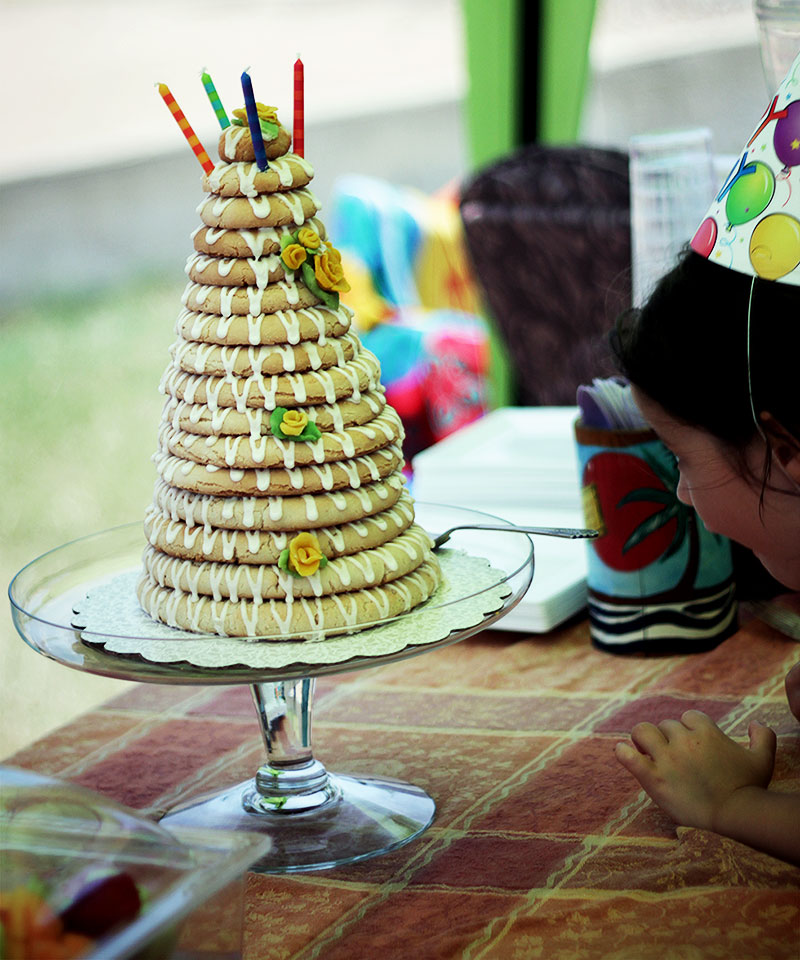 Here she is, getting ready to blow out her candles!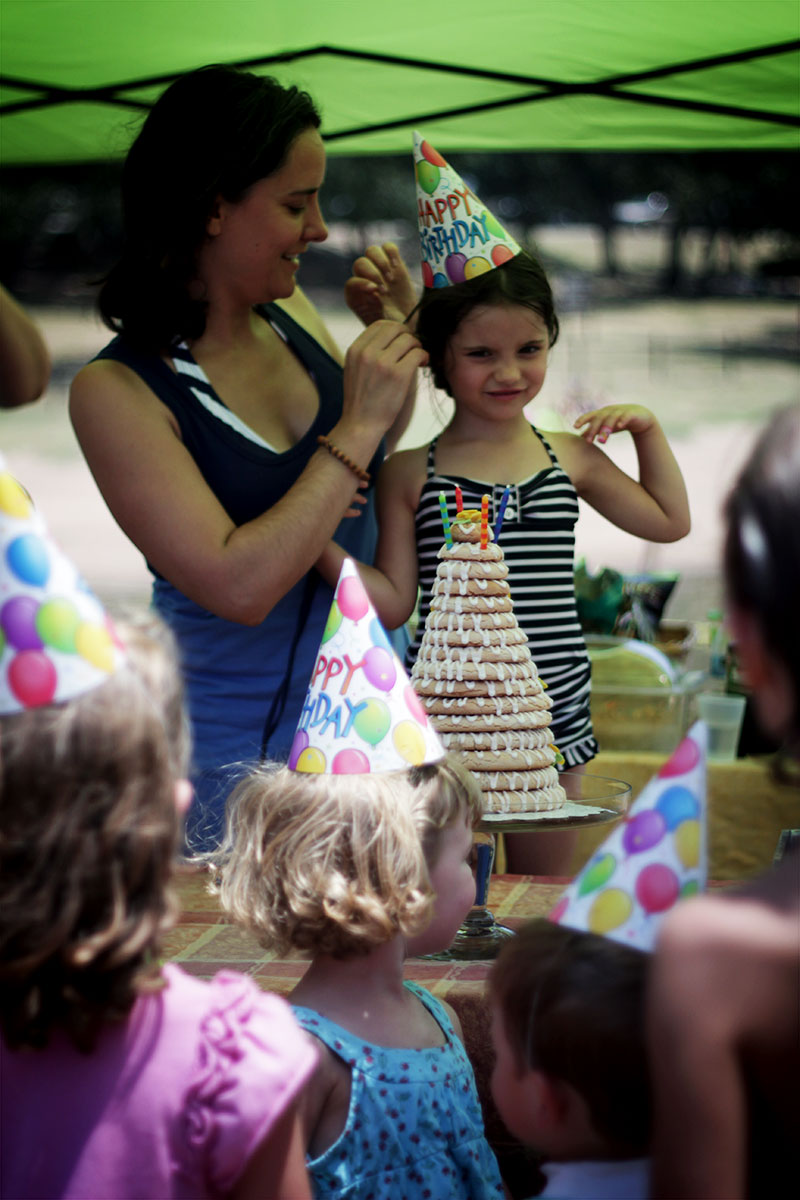 SO… long story short… there was a lot going on.
The night before her party, we ended up tossing the pizza dough in the refrigerator and eating out.
And I loved every second of not making dinner. Of not adding one more thing to my list.
Of being with my family. Of drinking them in.
Two days later – after the party was wrapped, I found the pizza dough at the back of the fridge.
I was delighted to discover it was better than ever. It had a deep, yeasty smell that I knew would make beautiful bread.
And it did.
So there it was: the kisir and the lahmacun, both reminding me that sometimes we're better after a long, slow mellowing.
My wish is that you can find the long, slow mellowing your spirit craves.
(If you need me, I'll be relaxing some more with my family.)
THE FOOD
Lamb Flatbread "Pizza" | Lahmacun [Recipe]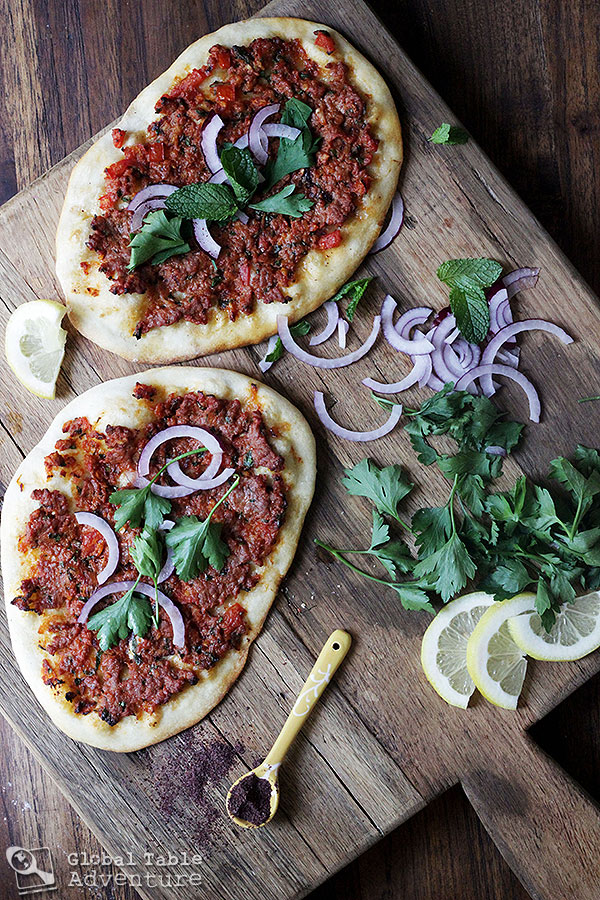 What I loved most about this dish:
Everything! I especially loved that I could make the dough day(s) ahead, and that only made the flavor better. This was one I'd love to bring out to the grill – I'm sure it would be amazing with a bit of that charred flavor. I wasn't the only one impressed. Miss Ava and Mr Picky gobbled up a belly's-worth.
What I loved least about this dish:
Nothing!
Turkish tabbouleh | Kisir [Recipe]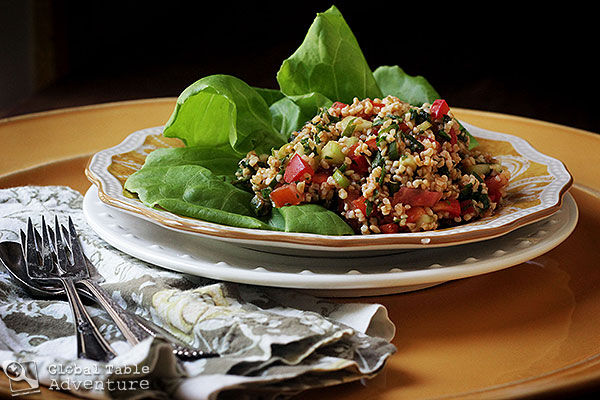 What I loved most about this dish:
The tomato paste was a great addition; it really gave good dimension to the kisir. I served it at Ava's birthday party and it was a huge hit, the bottom of the bowl was scraped clean. We served it fairly mild, with just a touch of hot pepper paste. After a night in the fridge it mellowed to barely any heat, which I liked and the kids were able to enjoy.
What I loved least about this dish:
I prefer it not spicy, but other than that, nothing!