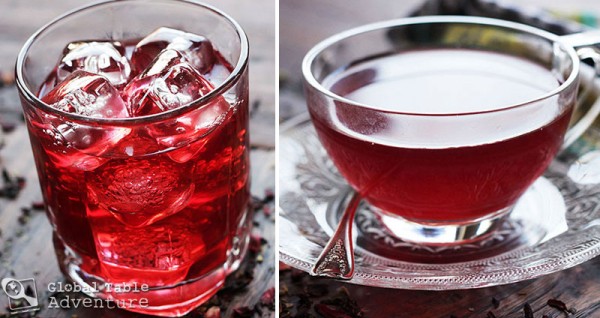 Most days I drink three cups of tea. Sometimes more. Every day, at about the same time, I'm ready for my evening cup of deliciousness. Usually the sun has dipped below the horizon, lending a hazy glow to the darkening sky, and I desire little more than to sneak under a soft throw on the couch. With every sip I slip away.
This is when I unwind.
This is when I daydream.
Even if I drink the same tea all day long, this cup tastes different. This cup is therapy.
During these calm evenings, I almost always want hot tea although sometimes – in the sweaty heat of Oklahoma summers, I crave a tall glass of cold tea outside, in the warm evening breeze. Today's recipe for bissap enjoyed in Mali (and west Africa in general), easily satisfies both those cravings. Whether hot or cold, the flavor is bright, fruity, with a punch of ginger smoothed out by a slinky splash of vanilla.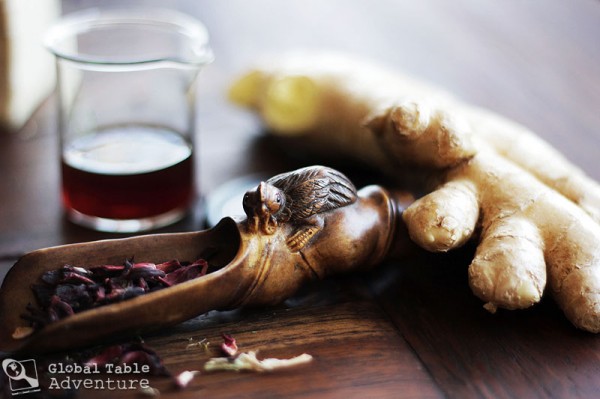 We've made pineapple bissap before, but today's recipe is a totally different experience – softer, more complex, and with a spoonful of sugar in every glass, it's just about the best drink I can think of for a west African tea party. And if you *do* have a west African tea party, be sure to serve the bissap with a few pieces of cubed mango. "Pinkies in the air" is strictly optional.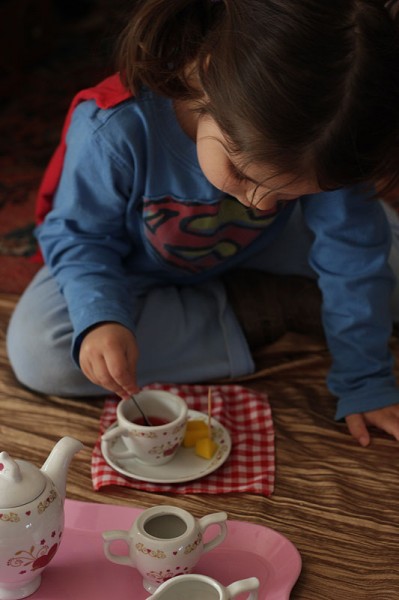 Makes 2 quarts (8 cups)
Ingredients:
8 cups boiling water
1/4 cup hibiscus
2 tsp fresh grated ginger
1 1/2 – 2 tsp vanilla extract sugar, to taste
Method:
Countdown to cozy time! First, boil a happy pot of water (8 cups). Add hibiscus, ginger, vanilla extract, and a small snowfall of sugar.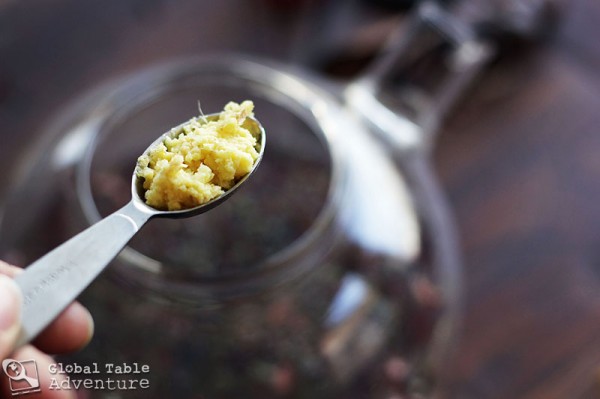 Let steep a few minutes. Watch the hibiscus tea dissolve into ribbons before finally spreading enough to stain the water deep fuchsia.
Next? Time to find a cozy spot to sip your tea. Perhaps on a large, flat stone, warm from the afternoon sun.
Now strain the tea and enjoy…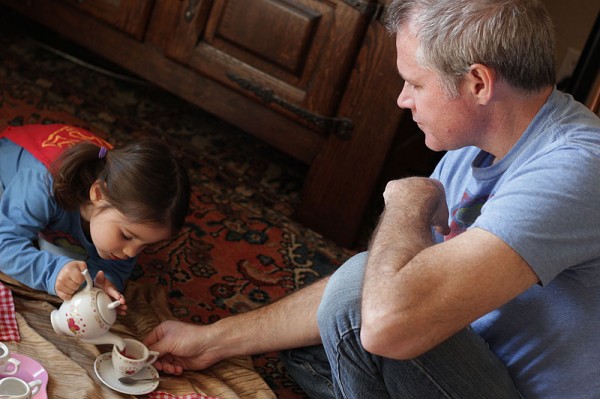 steaming hot…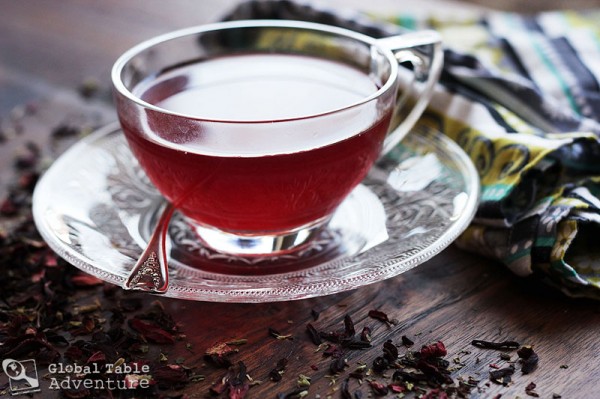 … or chilled over sparkling ice.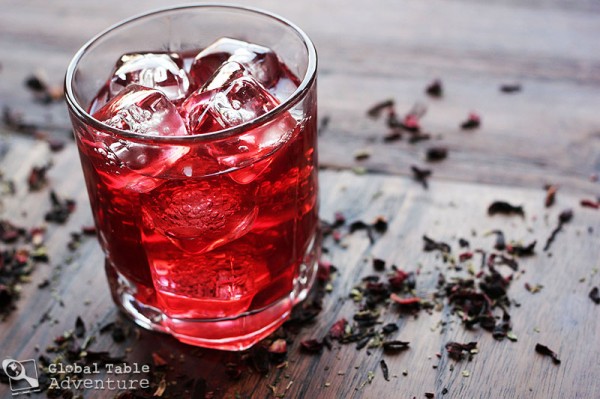 I promise you, you'll be making this tea over and over again. And each time, thanks to stovetop travel, you'll find yourself in a slightly different dream.
Peace to you and yours.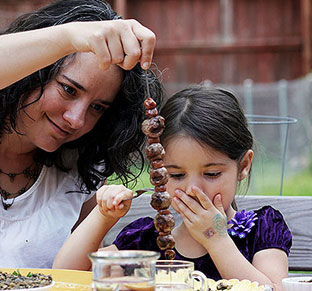 Hungry for more?
Be notified when National Geographic releases my memoir.
Simply fill in your details below.