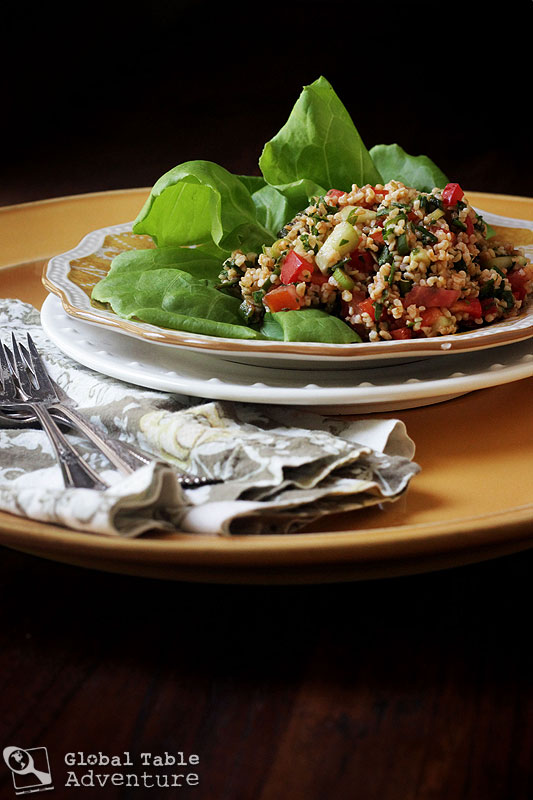 What happens when you eat a lot of international food, but still get in a rut?
Is it like when you live by the sea but get tired of looking at the lapping waves (is that even possible?).
It's so easy (and delicious), to return to old favorites like stuffed grape leaves, hummus and tabbouleh, but sometimes a little shakedown is in order.
We're big tabbouleh eaters in this house, so when I found out there's a Turkish version of this popular bulgur salad, you can bet I jumped on board.
This guy knows what I'm talking about…
He's been waiting for a bite for nearly three centuries.
What makes kisir different from mainstream Tabbouleh is the addition of two ingredients: tomato paste and pepper paste. These stain the bulgur grains orange-red, and gives the finished dish a rich, earthy flavor. If you use hot pepper paste, the kisir will also go down with a lovely burn.
And then there's a bit more red, too. Say "Merhaba," or "hello" to a couple of tomatoes from my garden… I was so happy I could use them in this salad.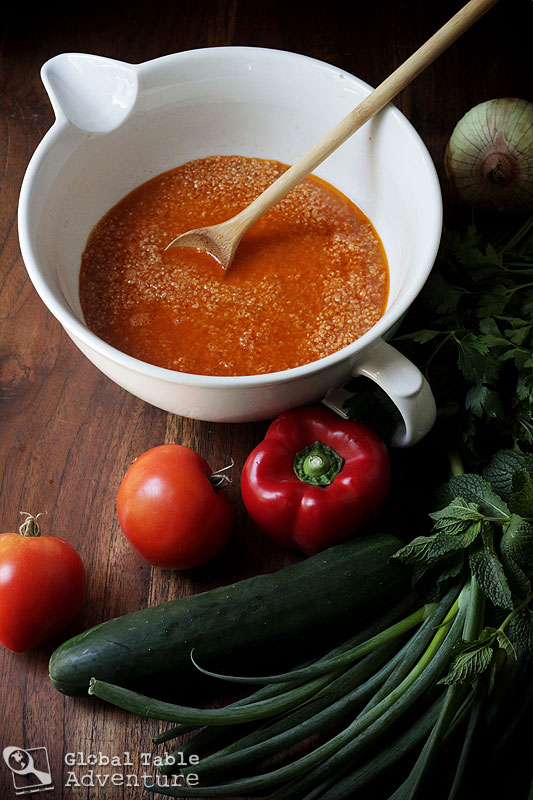 Even with the addition of the ruddy pastes, the salad tastes bright and light, thanks to a squeeze of lemon juice, a handful of fresh mint (also from my garden), and a big bunch of parsley.
The tomato, pepper, onion, and cucumber are all optional, but the crunch makes the kisir really fun (not to mention, nutritional). People in Turkey play with different combinations: some have nothing more than the onion and herbs, while others load up on the tomato, pepper, and cucumber.
I say go big; add it all.
Notes on the chili pepper paste: I found the chili paste at whole foods on the international aisle, although a middle eastern market would have it, too. The one I bought was scorching hot, so I suggest starting with a little. You can always add more, but you can't take it away. Do keep in mind, the heat will mellow overnight.
If you don't want a huge jar of chili paste that you might not use again, you could also simply add some diced hot chili pepper (like red fresno, to taste). If you want mild kisir, simply add an extra spoonful of tomato paste and leave  the chili paste out completely.
These guys won't tell.
Serves 8+
Ingredients:
2 cups fine bulgur
1/2 cup olive oil (or 2 Tbsp pomegranate molasses)
juice of 1 lemon (do not strain)
3 tablespoons of tomato paste
1 tsp- 2 Tbsp hot red pepper paste (to taste)
2 cups boiling water
8-10 green onions
4-5 sprigs fresh mint
2 tomatoes
1 bunch of parsley, chopped
1 onion, minced
1 cucumber, chopped
1 red pepper, chopped
Salt, red pepper flakes
Method:
Let's go to Turkey with Kisir… grab a large bowl and an even larger smile.
Or eagle. Whichever seems appropriate.
Add bulgur, olive oil, lemon juice, tomato paste, pepper paste, and salt to a large bowl. Mix until the pastes are evenly distributed, then pour on hot water.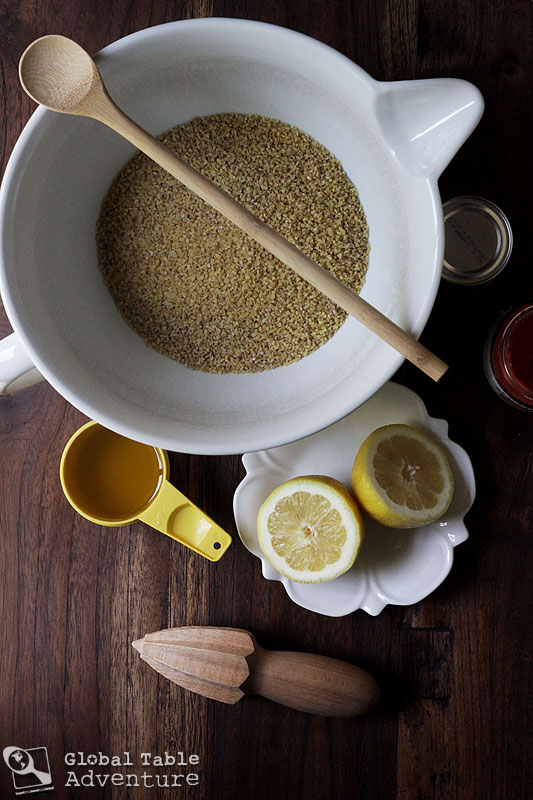 Set aside while chopping the other ingredients. The bulgur will soften. It will probably take 30-45 minutes to be totally ready to eat.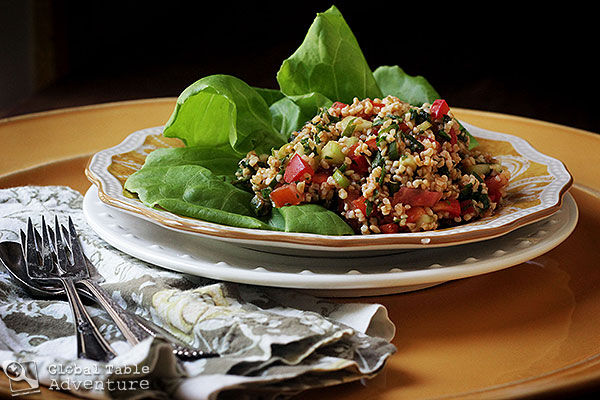 After you've added everything to the bowl, season with plenty of salt. Give the kisir a mix and refrigerate until the bulgur grains are nice and soft.
Kisir tastes even better the next day, so it's the perfect make-ahead treat for a barbecue.
Enjoy with a smile, while enjoying the view.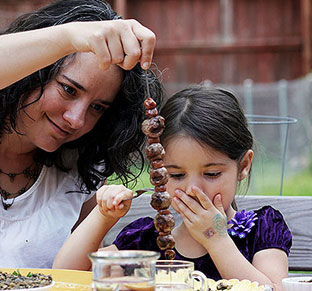 Hungry for more?
Be notified when National Geographic releases my memoir.
Simply fill in your details below.