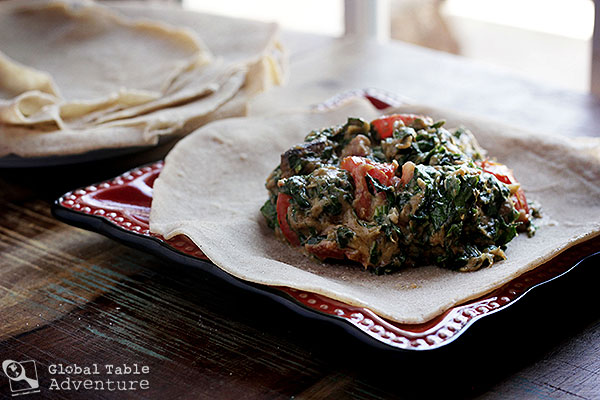 Combo. It's one of South Sudan's most popular dishes – a thick, wet combination of spinach, peanut butter, tomatoes, and (sometimes) meat.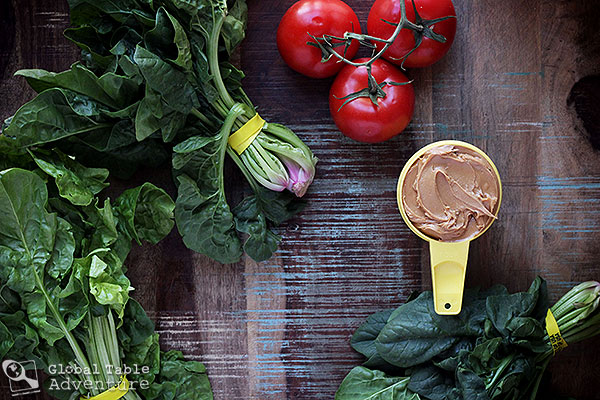 Peanut butter is a common meal component throughout Africa (like Ghana's Groundnut Soup, Sierra Leone's Gluten-free Peanut Bites, Senegal's Cinq Centimes Cookies, and Malawi's Peanut Balls), but Combo stands out as one of the more rustic dishes I've come across. Even still, South Sudanese no longer living in South Sudan make Combo to bring themselves back.
That's how they taste home again.
Combo first came to my attention thanks to Brian Schwartz who kindly phoned the South Sudanese embassy to ask about popular dishes.
Thanks Brian!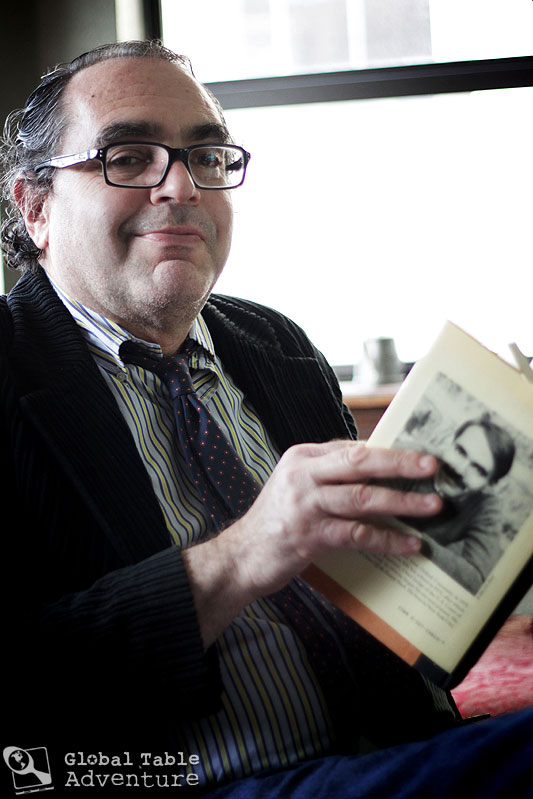 You can have it with or without beef (or perhaps goat is more to your fancy?). I've even seen it with sweet potatoes in the mix.
No matter what you do, just be sure to include the essentials: spinach and peanut butter.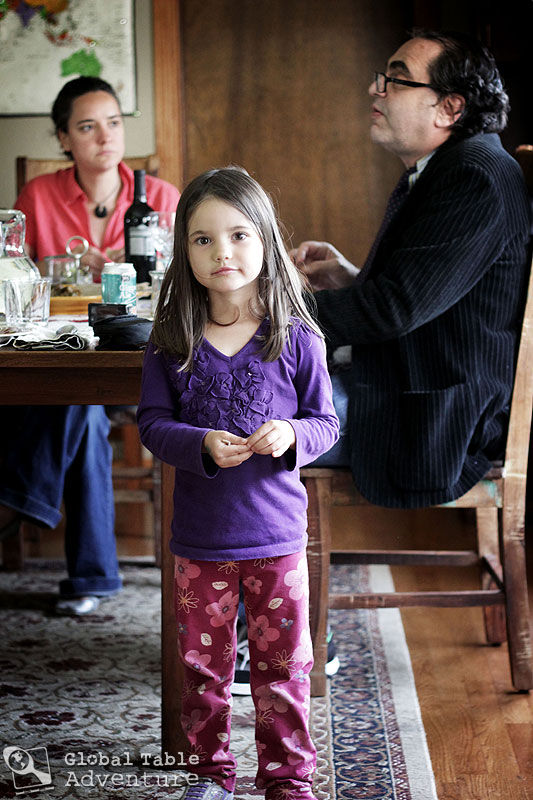 Adapted from the South Sudanese Cookbook.
Ingredients:
1 1/4 lb beef, cubed
vegetable oil
2 onions, chopped
4 garlic cloves, crushed
3 cups beef stock
3 bunches spinach, rinsed, dried, and shredded
3 tomatoes, chopped
1 cup unsweetened peanut butter
Method:
Find a pretty little spot to make your stew. Maybe travel back in time a few years?
Once you settle in, let's get cooking.
Brown the meat in oil. Then, add the onions and garlic, cook several minutes, until the onions begin to soften and even color a bit.
Pour on the stock and simmer until liquid reduces by half.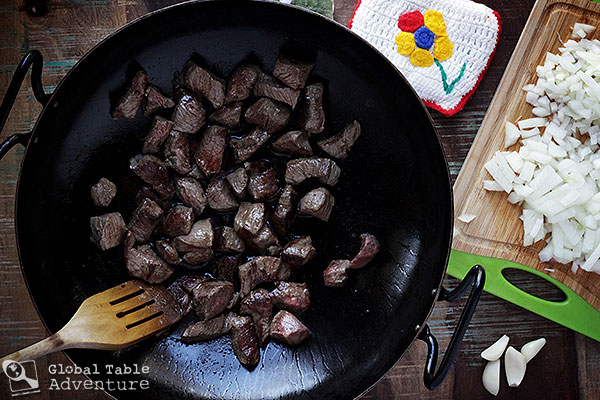 Now for the fun… stir in the peanut butter until well incorporated. The mixture will become very thick (see below). Add the tomatoes, spinach and cook until the spinach wilts and the peanut butter releases its oils, making the dish shiny.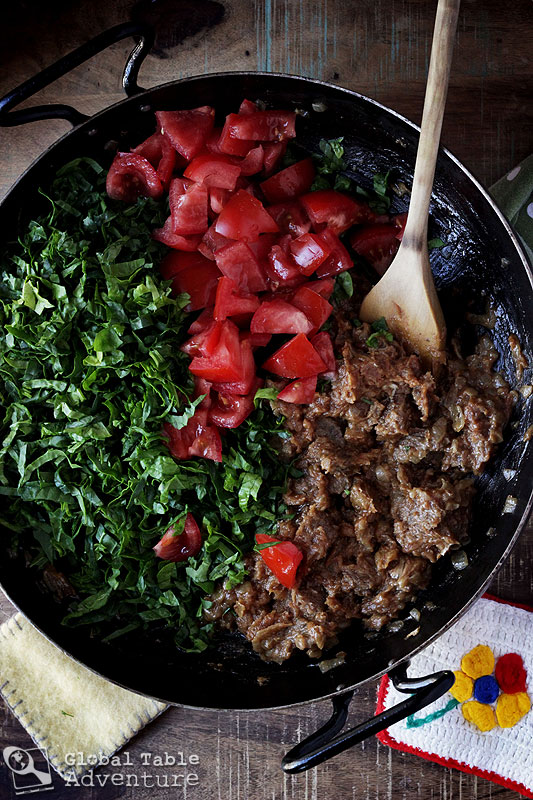 This only took a few minutes for me…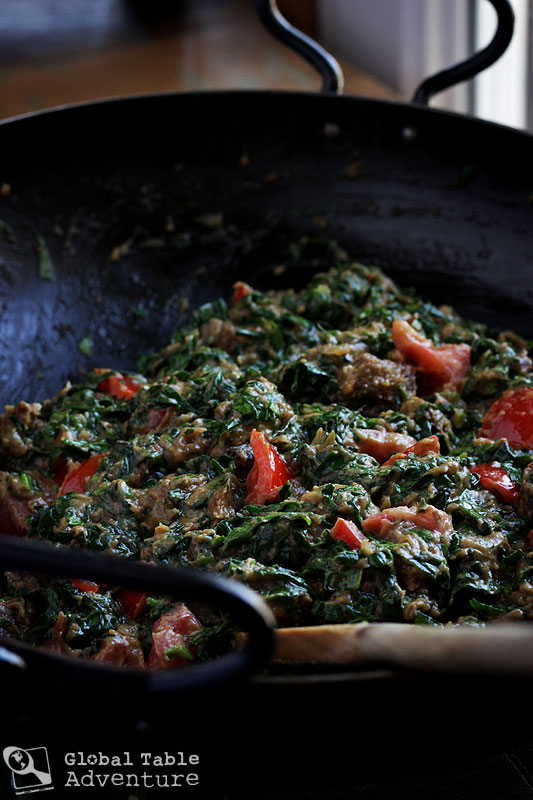 Serve with a flatbread, like kisra, or rice.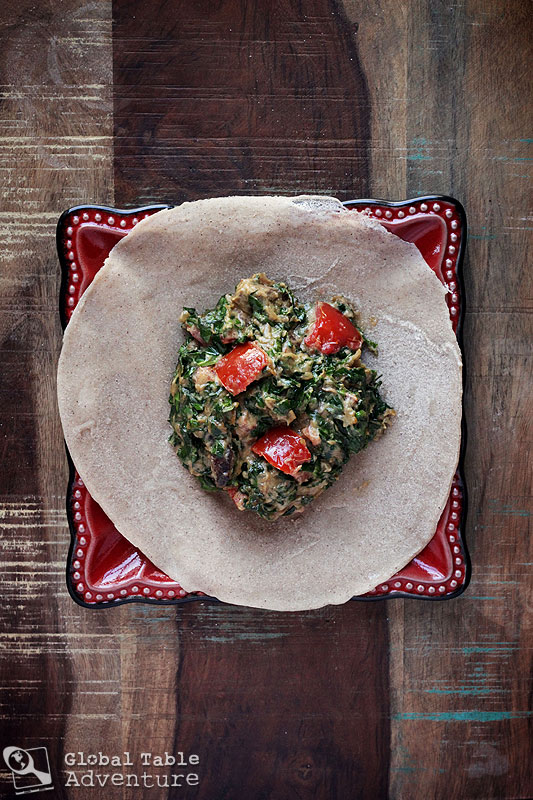 Enjoy with your eyes shut, dreaming of beautiful South Sudan on a sunny afternoon.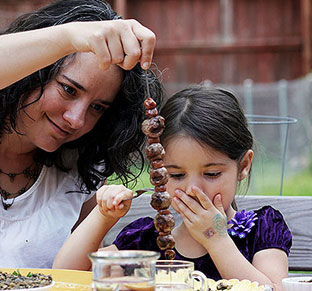 Hungry for more?
Be notified when National Geographic releases my memoir.
Simply fill in your details below.